Related

Posts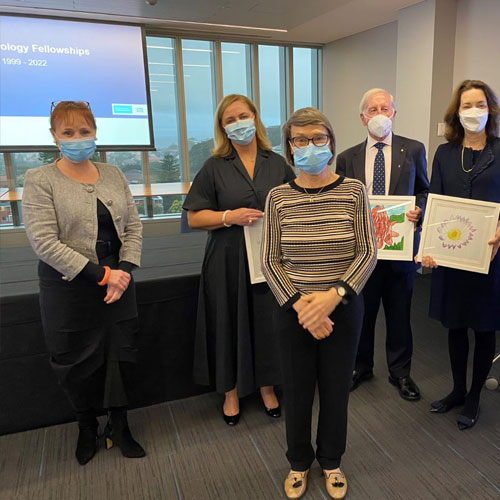 Thank you to the Allens team!
With a partnership dating back over a quarter of a century, the Allens team are very much ...
Unstoppable Changemakers: Canberra Grammar School – Annual Head Shave
Canberra Grammar School Captains, Tom and Nick, lead the charge on this year's annual He...
Artist behind the art: Beck Feiner
'Aussie Legends Alphabet' featured as part of our Sydney Children's Hospitals Foundation A...
Unstoppable Changemaker: Marie Tesoriero – Made by Cool Marie
When she was young, Marie Tesoriero had three major surgeries at Sydney Children's Hospi...
Buy your special edition ECOYA x SCHF candle today!
This year SCHF and ECOYA collaborated to create a very special edition candle and fragranc...
A Movement of Many, fighting for the health and wellbeing of all children in an ever changing world.