Meet the Movement of Many, our community of unstoppable changemakers.
The Movement of Many is the name of our community of donors, supporters, friends and partners.
There are 70,000 members in the movement, a number growing every day. They are the thinkers, doers, planners and creators, the helping hands and the guiding lights that make the Foundation what it is.
If you are a donor, have supported us or been involved with the Sydney Children's Hospitals Foundation, you are a member of the Movement of Many.
Join the Movement of Many
Here are all the different ways that you can give or get involved with the Foundation and join the Movement of Many.
Donate to support all sick kids, no matter where, no matter what.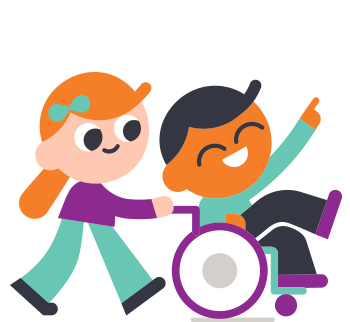 Get involved by joining an event, becoming a corporate partner, starting workplace giving or volunteering with SCHF.
Raise money for sick kids by organising or supporting a fundraising event.
Our community of unstoppable changemakers are the ambitious instigators of an exciting new revolution in kids' health. Discover how they are giving, volunteering, supporting and fundraising.
The Movement of Many have their own special hand sign. It's the one you can see being made here in all the photos.
The Hand/Heart sign is inspired by the heart in our logo which is all about giving. It symbolises support for sick kids and is made at events or in photos and videos shared on social media. We use it so that members of the Movement of Many can recognise each other and spread the message of going all in for kids' health far and wide.
Show you're part of the Movement of Many by doing the hand/heart sign and using the hashtag #AllInForKidsHealth.
See how your donation is helping sick kids