For some kids, childhood is far from what it should be.
Instead of playdates there are appointments. Instead of sleepovers there are stays. Instead of firsts there can be lasts.
No child should have to go through this, but those who do deserve our all.
One for all:

From toddlers to teenagers, illness to injury, this is one donation that helps all sick kids.
Whether it's used for new equipment, training and education, groundbreaking research, live saving transport, building state-of-the-art facilities or more, the money raised by the Foundation helps provide kids with the world class healthcare they need and deserve. Funds are donated to NSW's network of paediatric children's health services, supporting 170,000 kids each year, with countless numbers benefiting countless more in generations to come.
Ways that you can support
Donate to support all sick kids, no matter where, no matter what.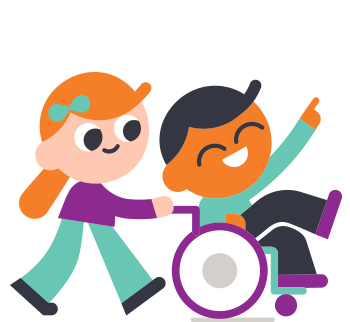 Get involved by joining an event, becoming a corporate partner, starting workplace giving or volunteering with SCHF.
Raise money for sick kids by organising or supporting a fundraising event.
This year alone, 38,900 individuals like you have helped sick kids, joining the Movement of Many by donating or supporting the Foundation.
"The one thing I love about volunteering is the opportunities that I get to meet and work collaboratively with people from a wide range of diverse backgrounds and cultures."
- Hanh Nguyen
"We have been volunteering during lockdown by co-hosting and writing questions for SCHF's weekly zoom Family Trivia Night."
- Atharv & Aabha Saraf
"I enjoy volunteering with SCHF as it supports the Children's Hospital at Westmead, where I used to spend a lot of time in when I was young."
- Chloe Walsh (and nephew Harry)
"Thank you for being here for the kids."
– Vanessa, mother of Leo with Acute Lymphoblastic Leukaemia
"So grateful for the dedicated Emergency Department and Occupational Therapy staff for treating my son after he experienced a burn injury."
- Sheridan, mother of Jackson
See how your donation is helping sick kids