Innovative Research to transform Kids' health
SCHF is one of Australia's largest funders of paediatric research, supporting research into a wide range of childhood conditions and diseases, such as childhood cancers, cystic fibrosis, cerebral palsy, spinal muscular atrophy, encephalitis, osteogenesis imperfecta, metabolic conditions, COVID-19, and more.

We support a broad range of research needs for the Sydney Children's' Hospitals Network like scholarships for early stage and emerging researchers, PhD students and Fellowships. We also fund research infrastructure including labs, equipment, research staff and consumables, all essential to contributing to so many high-quality research and clinical trials each year.

Our unique approach to funding Research is that we support both researchers and clinicians, working side-by-side. Many of the researchers we support are also clinicians, ensuring their world leading research is quickly translated into treatments for their young patients. Our research is geared directly to the frontline delivery of better health outcomes for kids.

SCHF Research funding in FY22
The research we support focuses on Improving children's health outcomes and driving excellence in paediatric health through discovering new insights into childhood diseases and developing better diagnostic methods and treatments through clinical research and clinical trials.

The research is driven by International leaders who work with the most advanced treatments in the world to improve kids' health both locally and globally.
The research programs we fund span across a range of childhood disease. They all have the potential to change the lives of not just Australian children but those around the world. The potential ripple effect of these projects, outside the quality-of-life outcomes for the children is vast:
They will improve social determinants to health
Reduce the tax burden of disease
Substantially reduce the burden on carers
Contribute positively to GDP growth through workplace participation
Research and philanthropy
How Philanthropy helps find and fund the research initiatives that will have the greatest impact on kids' health
In Australia, most medical Research is funded by various entities including the Federal Government, Medical Research Future Fund and National Health and Medical Research Council (NHMRC) and philanthropy.

The market is competitive and there are obstacles researchers often face when applying for funding via traditional funding methods. The success rate is increasingly low and vital research is often denied funding because they are seen as too pioneering or led by early-career researchers with no track record. Researchers have reported spending a third of their time writing extensive applications and are often left to seek funding on their own when unsuccessful.

That's where philanthropy plays a critical role. Read more about barriers to funding research here.
With thanks to the vision and generosity of our donors, we have given the green light to 22 innovative research projects and raised $4.6M to date.
At SCHF, we have identified the critical need for philanthropic funding to support paediatric research and we developed a unique approach to how we find and fund research initiatives that often falls outside the traditional sources of funding pathways. We call this approach Greenlight.

The Greenlight process works as a discovery engine and helps us identify high impact, early stage research and innovative ideas, often from the fringes. The process sorts and selects novel ideas and connects them with donors who are inspired to bring them to life with their philanthropic support.

We have unearthed and funded 22 research initiatives to date using our Greenlight approach and thanks to philanthropy we are one step closer to finding the cures and treatments that will directly impact and benefit kids health today and in the future.
Greenlight Funded Research Initiatives
Gene Therapy to Cure Brittle Bone Disease
World-leading breakthrough technology for bone-targeted gene therapy.
HOMEFREE helps children receiving treatment for infections to switch to oral antibiotics, resulting in a reduced hospital stay.
Early treatment in infants with an mTOR inhibitor that aims to cure Tuberous Sclerosois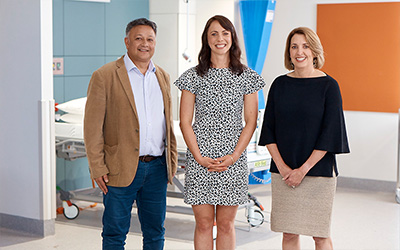 When
F
ood is
Y
our
G
reatest
H
urdle
The race to find the best nutrient for children with rare genetic disorders.
GENEie
A paradigm
shift
in the diagnosis of genetic disorders and inherited cancers.
Big Data for Small People
Using Children's Vital Signs to Improve Critical Care.
EPIC-CP
Addressing the double jeopardy of disadvantage and disability.
The OA Kid's Story
A story book for children with Oesophageal Atresia "that answers the questions "why am I different?"
CHIP-CF
The Children's Hospital at Westmead Phage therapeutics and application in Cystic Fibrosis.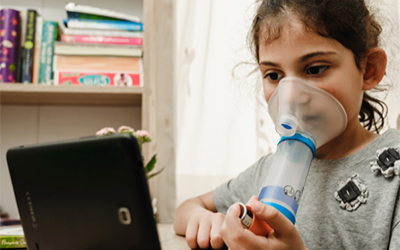 The
BREATHE
EASY Study
Preventing asthma deaths through effective home monitoring.