Summer Art Exhibitions 2021
December 2021 – February 2022
The fourth and final rotation of exhibitions for 2021 will see seven incredible displays fill the corridors of the Hospital from December 2021 to February 2022.
Sydney Children's Hospitals Foundation Art Program is working with the Hospital to deliver creative exhibitions to create a vibrant, reassuring and colourful place of healing and culture for patients, families and staff.
Unfortunately, due to the restrictions put in place to manage COVID-19, we are unable to invite members of the public to view these displays in person.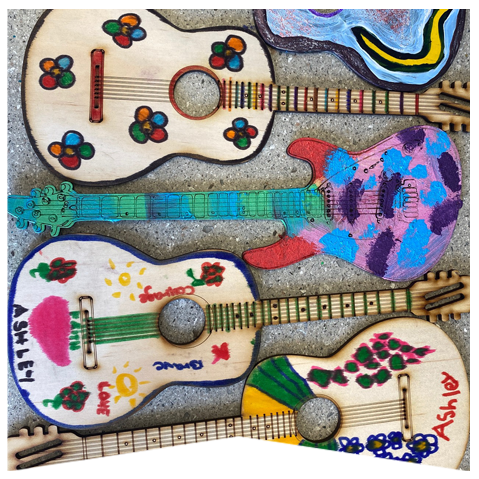 The Photo Finish Digital Photography Competition
In its inaugural year, The Photo Finish Digital Photography competition invited all patients, volunteers, visitors, and staff from across Sydney Children's Hospitals Network (SCHN) and auxiliary services to submit uplifting and cheerful photographs taken on a smartphone. Entries are submitted under three categories: Nature, People and Places, and Around the House – with age categories for children and young people 18 years and under. This display features the finalists selected by a panel of judges, including representatives from the SCHN Arts in Health Committee and members of the SCHN and Health Infrastructure Executive teams.
Happy Times
James Christie, Clare Hooper, Bridget Kelly, Kylie Scott, Hannah Sunito, and Shai de Vletter-Sont
'Happy Times' is a collection of work from artists who are students of uni 2 beyond, an initiative of the Centre for Disability Studies at the University of Sydney. This initiative aims to build the capacity of people with intellectual disability in the areas of social and community participation, relationships and lifelong learning. Each featured artist has created a body of work by responding to the question 'What made you happy as a child?' with the resulting collection celebrating diverse visions of happiness.
Windows to Worlds
Anne Cutajar
Anne Cutajar's work provides glimpses into imaginary worlds. Windows to Worlds explores ten imagined worlds painted in gouache that invite the viewer to escape the mundane and venture through a portal into dream-like landscapes. The style and subject of these works have been influenced by Anne's interest in digital art and the natural world.

Image Credit: These look tasty but I probably wouldn't eat them (detail) (2021) Anne Cutajar
The Giant Green Grape
Jimmy Pozarik and Nicole Lekach
'The Giant Green Grape' is a children's book written by Jimmy Pozarik and illustrated by Nicole Lekach. The story tells of a little girl named Annabella who plants a green grape in her garden to see if it will grow. A happy and engaging tale, it explores themes of family, friendship, loss, and the circle of life. This exhibition features scenes from the book in a creative and dynamic display which also includes a suite of activities designed by Nicole Lekach.
Emergence
Randwick Art Society
This Exhibition comprises of work undertaken by members of the Randwick Art Society. The pandemic has brought significant upheaval over the last 18 months. In response, member's artworks celebrate landscapes we long for, as well as aspects of everyday life. Our faith is in the ability of the human spirit to persevere and emerge from difficulty.
Image Credit: Rock-climbing Boys, La Perouse (2021) Paula Service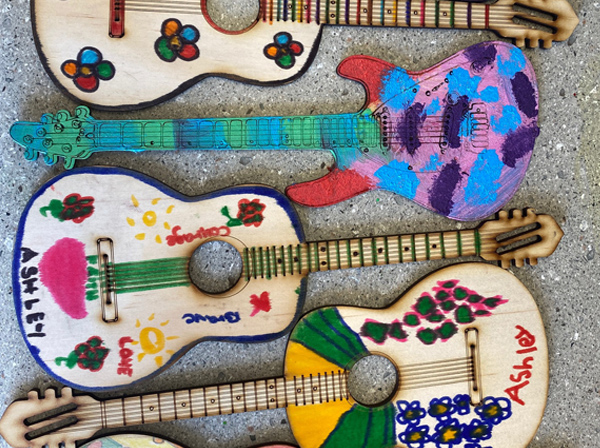 Instruments of Colour
Music Therapy at Sydney Children's Hospital, Randwick

Music plays an important role within the Hospital. It can sooth, entertain, educate, and provide an outlet for creativity during difficult times. Instruments of Colour is an exhibition developed by Sydney Children's Hospital, Randwick (SCH) Music Therapy team and aims to be a visual collective and celebration of music and art at SCH. The project was open to all - patients, families, and staff - and invited them to decorate small wooden guitar cut-outs supplied by the generous people at the Shire Wood Working Club.

Image Credit: Artworks by patients from Sydney Children's Hospital, Randwick
Quaranzine
LIVEWIRE (Starlight Foundation) with patients and siblings
Being in hospital can be isolating, even more so during a pandemic. Quaranzine supports young people in hospital to express what's meaningful to them and build connections with peers who share similar experiences. Using a combination of art making techniques, young people aged 12-21, across The Children's Hospital at Westmead and Sydney Children's Hospital, Randwick have been invited to participate in a series of zine design and production workshops with the Livewire program.
LIVEWIRE is the Starlight Children's Foundation's adolescent program and is delivered across major paediatric hospitals nationally.
Image credit: Untitled (2021) Collaborative piece between Patients and LIVEWIRE, featured in "Bright Side" zine.
Learn more about our Programs and Innovations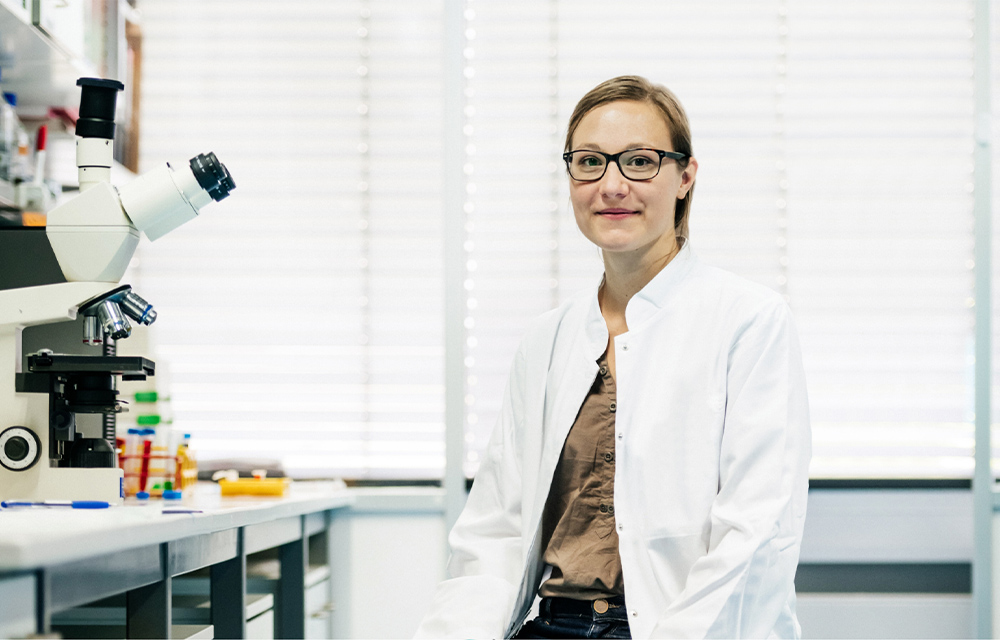 Greenlight Pilot
A game changing program that finds and validates new fundraising ideas for innovations in paediatric medical research.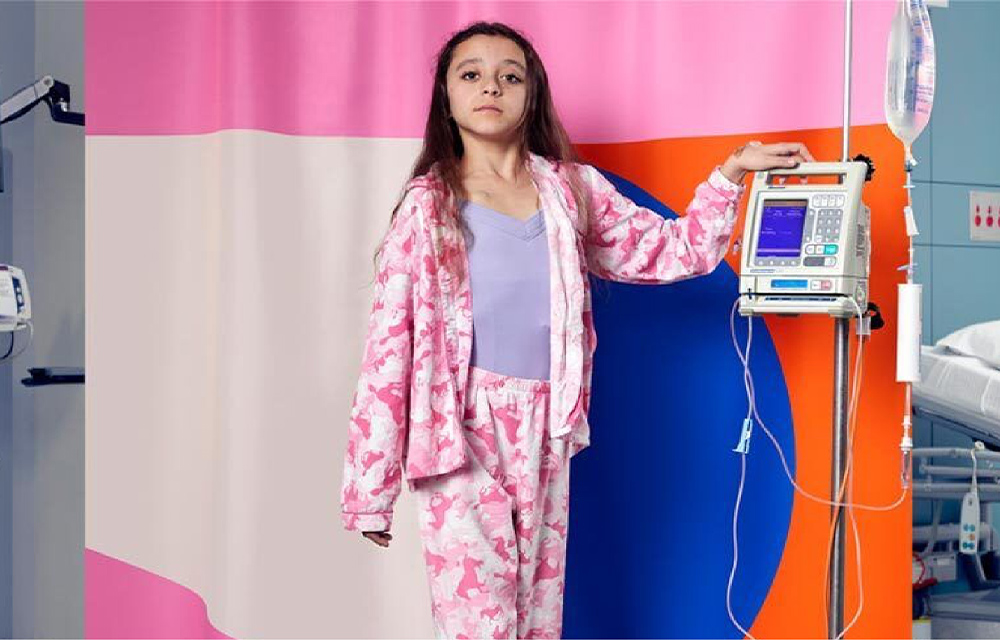 Curing Homesickness
A new initiative that brings children's hospitals and paediatric services from across Australia together to raise funds and awareness.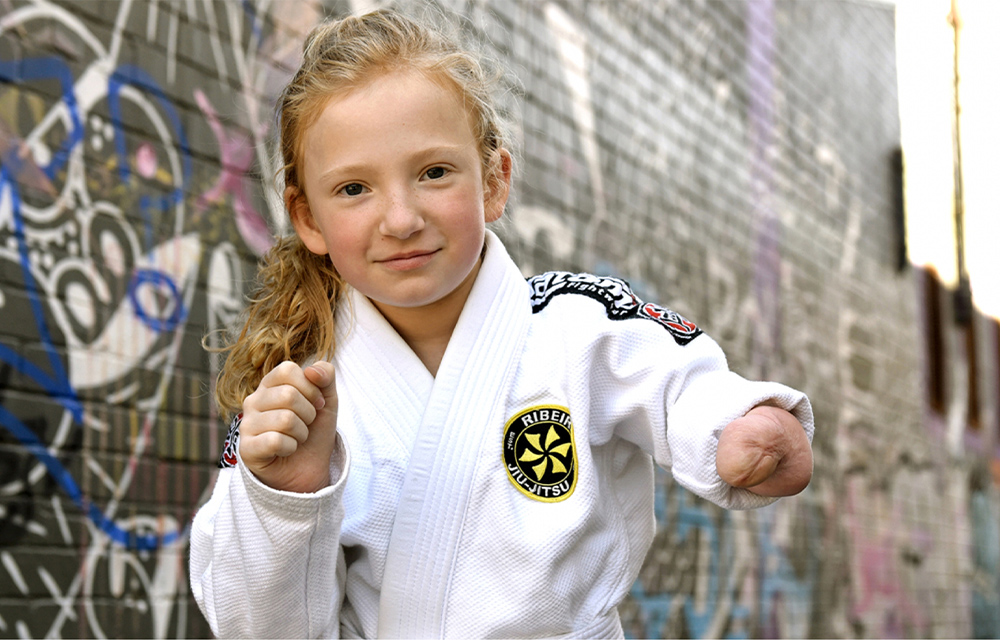 Then and Now
Then and Now is a collection of images taken by the Foundation's photographer-in-residence, Jimmy Pozarik, revisiting 25 patients he had photographed to find out where they are now.
Go all in for
kids' health