Nia was 5 years old and living in China when she was first diagnosed with Acute Lymphoblastic Leukemia.

What first presented a blocked nose and some lymph node swelling led to a shocking diagnosis.
Nia's mum, Yang, describes it as "a disaster. I never imagined my daughter could have cancer." Acute Lymphoblastic Leukemia is the most common childhood cancer and has a 90% cure rate. Treatment includes rigorous protocol of chemotherapy and radiation, with a Bone Marrow Transplant which removes all the white cell producing factory inside a child's bone marrow and replaces it with healthy compatible donor marrow.
After being diagnosed in January 2017 and treated in China for 10 months Nia returned to Australia. Nia went into remission after her first diagnosis round of treatment, but that period of relief wouldn't last for long.
In October 2019, one month after finishing acute treatment, Nia began suffering from blinding headaches. A lumbar puncture confirmed her cancer had returned.
"It's hard to describe the feeling of helplessness that comes with knowing there's nothing I can do to take her pain away," says her mum, Yang.
After failing her first round of treatment, Nia and Yang were offered another option to try – a novel treatment called CAR T-Cell Therapy.
CAR T-cell therapy is a form of immunotherapy – a cancer treatment different to chemotherapy. It involves reprogramming a patient's immune cells to attack and destroy cancer cells. This treatment has less side effects than chemotherapy.
After spending months in hospital during her Bone Marrow Transplant, it was initially unsure how well Nia would react to CAR-T Cell Therapy.
Yang says, "It was better when she was doing the transplant, but once she had the transplant, she spent half a year feeling sick. She couldn't do anything else, but for the CAR-T Cell Therapy, she just spent three or four weeks in hospital. Then she went back to school."
Funding towards CAR-T Cell Therapy treatment from SCHF included funding two apheresis machines responsible for extracting immune cells from patients, as well as 41 CAR-T Cell Therapy packs which includes pumps, IV lines and syringes – all crucial elements of CAR-T Cell Therapy treatment.
Nia had endured months of being unwell, however after spending just a few weeks in hospital for the CAR T-cell therapy, Nia was able to begin resuming a normal life.
"It's a blessing to see her regain her strength and start doing all the activities that normal kids her age do, like play sports and swimming," says Yang. "It fills my heart with hope and gratitude."
Compared to traditional chemotherapy, CAR-T cell therapy allowed Nia to bounce back much quicker, giving her the opportunity to enjoy her childhood just like any other kid.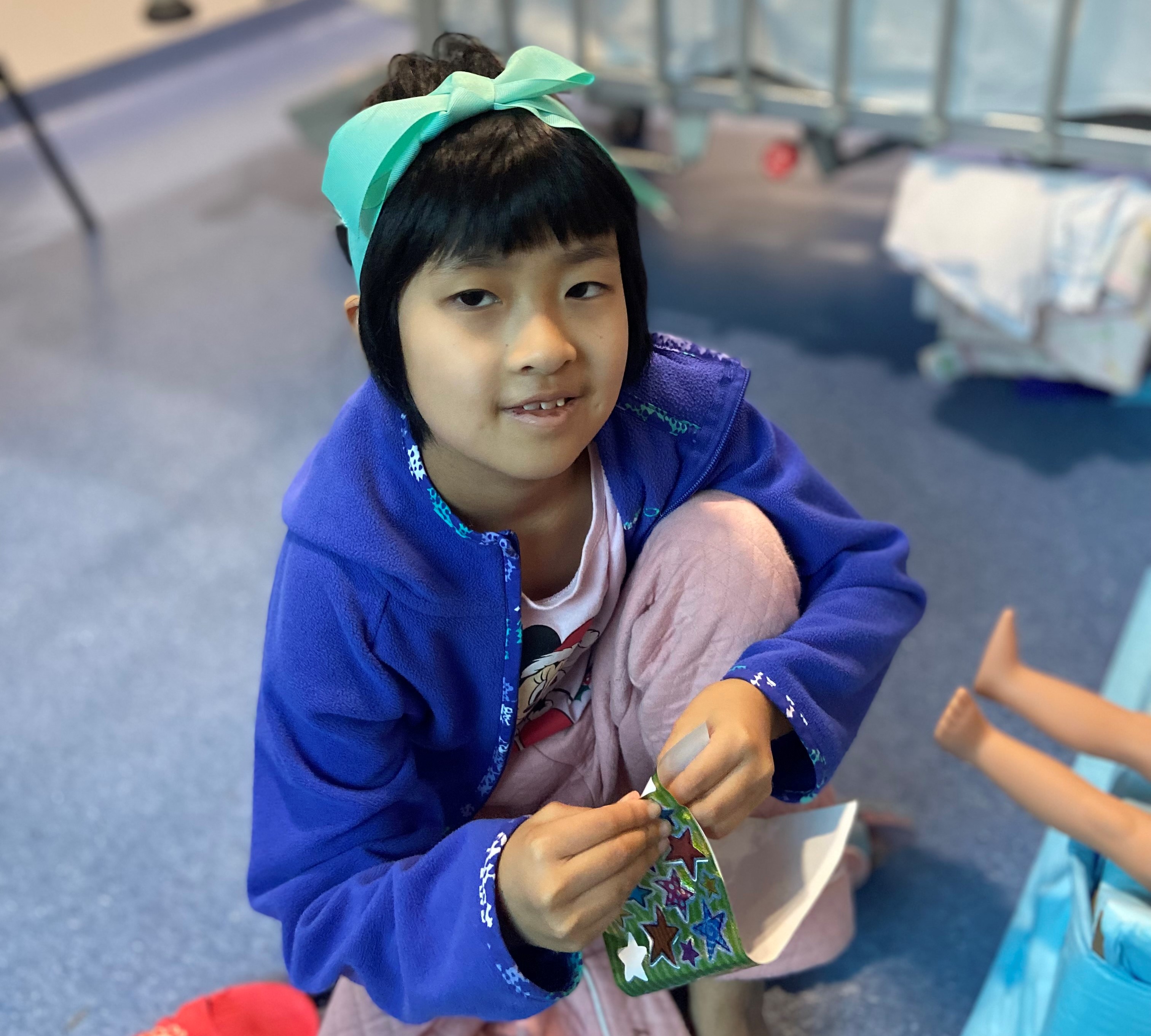 Nia's clinician, Dr Richard Mitchell, Director of the Kids Cancer Centre at SCH, can attest to the impact donor support has on providing ground-breaking treatments like CAR T-cell therapy to seriously ill kids.
"With the support of the Sydney Children's Hospitals Foundation, we can continue to push the boundaries to find new diagnostic tools, new therapies and new approaches to treatment," Dr. Mitchell says.
"Treatments like CAR T-cell therapy have shown promise for kids with cancer, who have exhausted all other options. The impact is that we have treatment we can now offer when previously there was no hope". When you support Sydney Children's Hospitals Foundation, you are helping fund research and clinical trials that help uncover better treatments for kids with cancer.
By donating to Sydney Sick Kids Appeal today, you're not only giving hope for kids today, you're helping change the landscape of cancer care tomorrow, for all kids in the future.