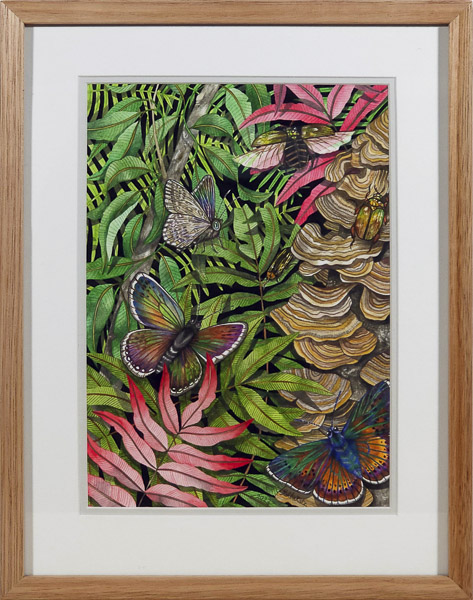 Within these landscapes are small flowers, birds, leaves, scribbled bark, and shiny bugs that might go unnoticed at first glance. These paintings are inspired by the many hours spent walking tracks and sitting on the floor of the bush on and around Gadigal land. Even when repeating the same track, new discoveries can always be made - if you look closely.
Tahlia Henderson is an emerging artist based in Wangal Country (Inner West Sydney). Hailing from Queensland's sunny Southeast coast, her childhood was enriched by nearby bush reserves and nature-filled camping trips. In 2012, she transitioned to Gadigal land to pursue her Bachelor of Fine Art at the University of Sydney, earning her degree in 2014. In 2022 she was finalist in the Paddington Art Prize.

Post-graduation, Tahlia's work centres on landscapes, inspired by photographs from her bushwalking journeys. Her watercolour paintings reveal the majesty of towering trees with the nuanced beauty of the undergrowth, birds, and insects, celebrating each as a vital part of thriving ecosystems. Henderson actively seeks knowledge and histories from Traditional Custodians and visits, valuing their deep connection to the land as a guide for the future.
For sales, please contact the Art Program: 1800 244 537 or art@schf.org.au
A portion of each sale contributes to the fundraising efforts of Sydney Children's Hospitals Foundation.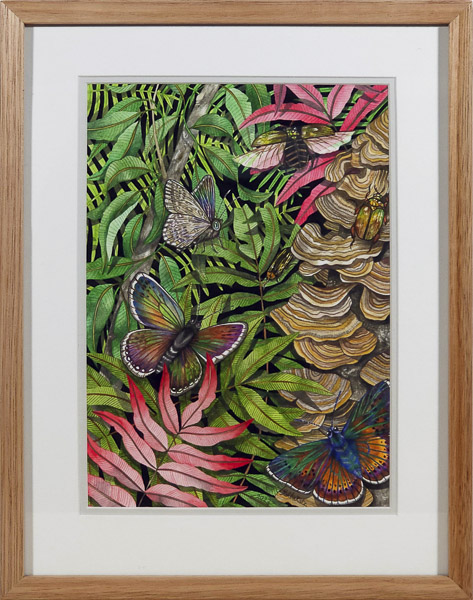 Copper Butterflies and Golden Beatles
Watercolour
31cm x 41cm
$700
Meadow argus resting on Banksia
Watercolour
32.5cm x 42cm
$650
Movement and Change on the bush floor
Watercolour
41.5cm x 43cm
$950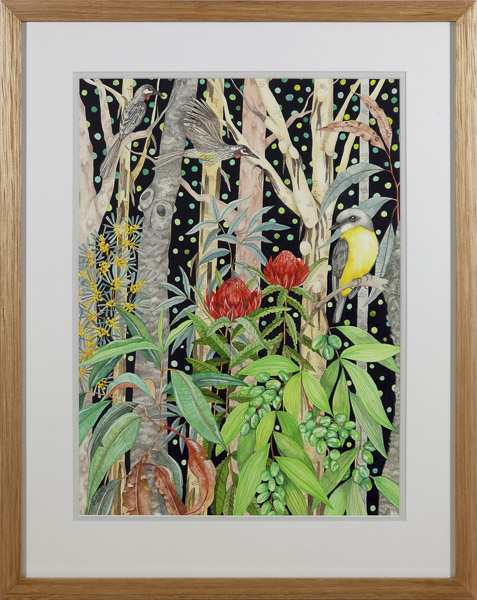 Waratahs in Bloom
Watercolour
42.8cm x 56cm
$800
The Rainbow Bee Eater
Watercolour
40cm x 31cm
$750
The Blue Hue Collector

Watercolour
42.8cm x 56cm
$950
Resting Place in the Field of Mars

Watercolour
66cm x 111cm
$3900
Showers in Minnamurra Rainforest

Watercolour
50cm x 38.5cm
$950
Forest Path Walk

Watercolour
75cm x 45cm
$2700
Golden Beetle, Brown Bee

Watercolour
25.5cm x 31.4cm
$300
Blue Banded Bee and Banksia

Watercolour
25.5cm x 31.4cm
$300
The Family Jewels

Watercolour
25.5cm x 31.4cm
$300
New growth in the undergrowth

Watercolour
42cm x 60cm
$800
Learn more about our Programs and Innovations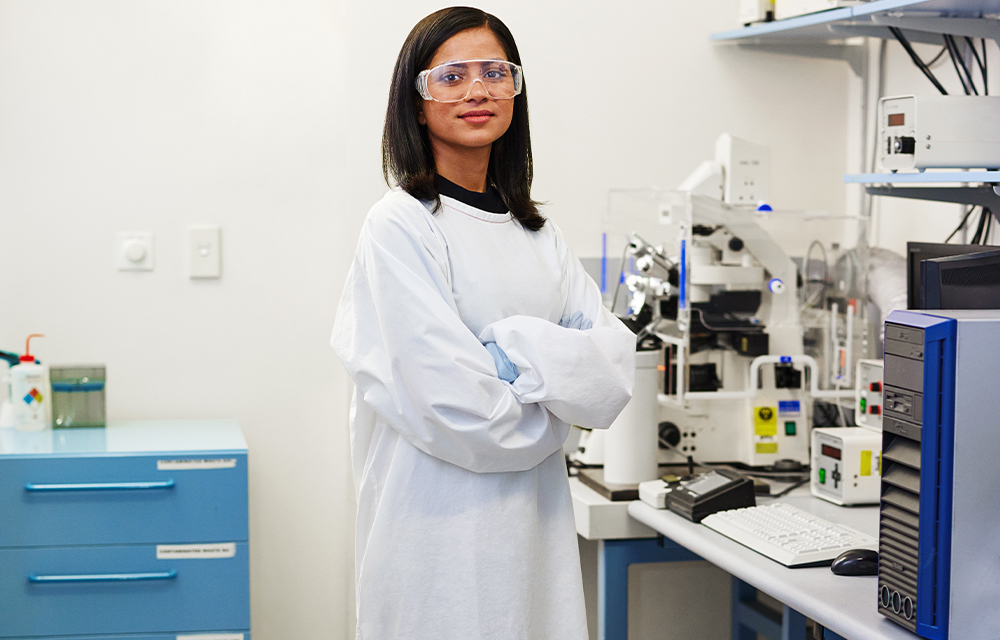 Greenlight
A game changing program that finds and validates new fundraising ideas for innovations in paediatric medical research.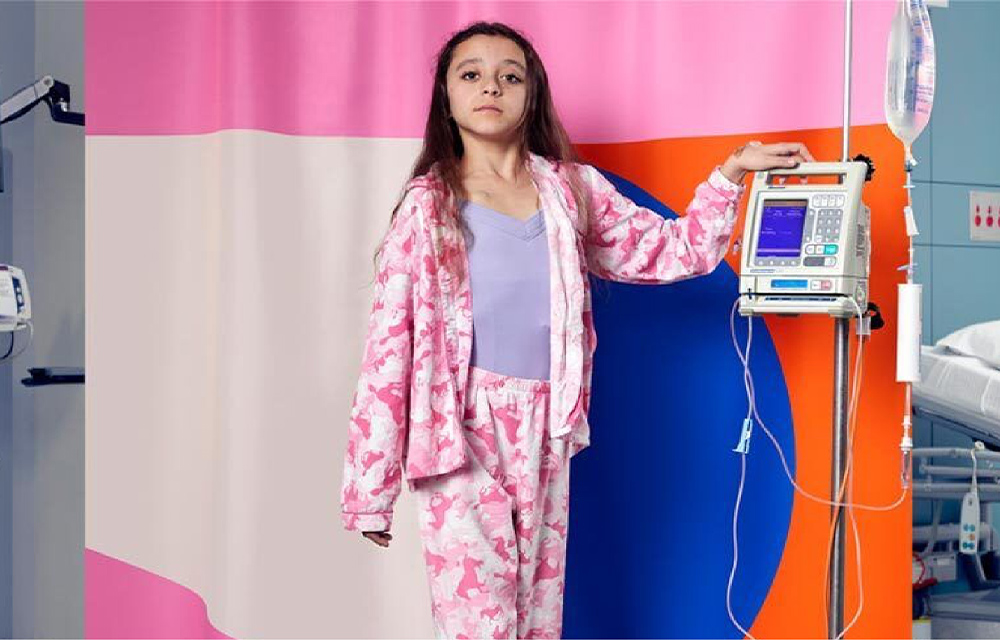 Curing Homesickness
A new initiative that brings children's hospitals and paediatric services from across Australia together to raise funds and awareness.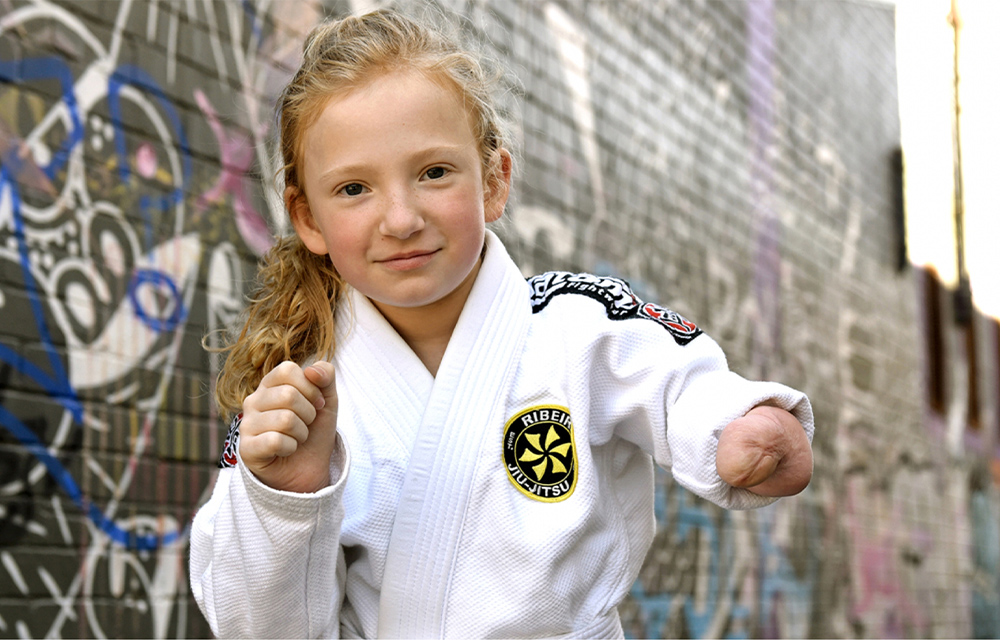 Then and Now
Then and Now is a collection of images taken by the Foundation's photographer-in-residence, Jimmy Pozarik, revisiting 25 patients he had photographed to find out where they are now.
Go all in for
kids' health