A Little Piece of Me is a collaborative arts project between artist Andrew Christie, Sydney Children's Hospitals Foundation Art Program and Sydney Children's Hospitals Network Palliative Care teams which celebrates the many influences that shape the personalities and identities of children and young people.
The Palliative Care team provides compassionate and specialist care to children and adolescents who have received a diagnosis of life limiting illnesses and their families. The team consists of doctors, nurses and allied health professionals who work together to support families when they are in both the hospital and at home.
Assisting families to enhance their child's quality of life is one of the team's key focus. This may involve managing difficult symptoms, organising equipment and medical supplies, offering individualised therapies to aid development (such as hydrotherapy, music and play therapy) and providing carers with emotional support needed to help reduce the stress of caring for an unwell child.
The Palliative Care team also strives to help families create special moments in everyday activities that are individualised to each child's unique personality. This can involve linking families with community services so that they can spend more time together at home.
52 families who are supported by the Palliative Care teams across Sydney Children's Hospitals Network (Sydney Children's Hospital, Randwick, The Children's Hospital at Westmead and Bear Cottage, Manly) accepted the invitation to participate in the 2020 A Little Piece of Me project.
The project enables families to create a photographic pixel portrait - a technique that uses small images to create a singular large image. With the team's guidance and assistance, families gathered photos of people, places and things that have helped shape their child's life.
Once collected, the photos were arranged by Andrew Christie to create a portrait of their child.
The process provided families with an opportunity to reflect on their child's journey, and what was important to them. The final artwork creatively captures the wonderful lives of the children and adolescents outside of their illness and offers the families a tangible memory they can keep, but most importantly, tells their unique story.
When displayed together, the portraits create a special space that delves into the different ways "self" can be explored and expressed. It celebrates the importance of understanding the many facets of identities in developing children and young people, while also highlighting how patients and their loved ones create an atmosphere of resilience, adaptability and creativity during often-trailing times of uncertainty.
The project has been made possible thanks to the generous contribution of Fairfield RSL and Photoking.
A Little Piece of Me 2020 - Sydney Children's Hospital, Randwick
"It has been an honour to be involved in this project. So many incredible families have generously opened their lives through photos and we are very excited to be able to provide them with a platform to share their journeys with the Hospital community."
Kirsty-Leah Goymour (Child Life Therapist), Timothy Talty (Art Program Manager)
The Children's Hospital at Westmead
"Working closely with our families to pull together these amazing portraits has been an absolute pleasure. We have really enjoyed being a part of A Little Piece of Me, as families have shared their images and stories with us, which has led to the creation of so many beautiful photographs."
Dr Martha Mherekumombe (Staff Specialist), Heather Nicholas (Senior Administration Officer), Elizabeth Shepherd (Palliative Care Program Manager Co-Lead) and Vanessa Starr (Child Life Therapist)
"Participating in this project has been a wonderful experience for both the families and our Bear Cottage team. The families have loved the chance to show others through their photographs; not only of their precious child, but all the people who are important in their world. From our perspective it has been lovely to see their lives through pictures and amazing to see the number of people who are significant to them. We are very grateful for the opportunity to have shared this experience with our families."
Gy Wen Ho (Child Life Therapist), Philly Smith (Acting Nurse Unit Manager)
Go all in for
kids' health
Learn more about our Programs and Innovations
Art Program
An art in health service at Sydney Children's Hospital, Randwick encompassing a permanent collection, seasonal exhibitions and artist-led workshops for patients.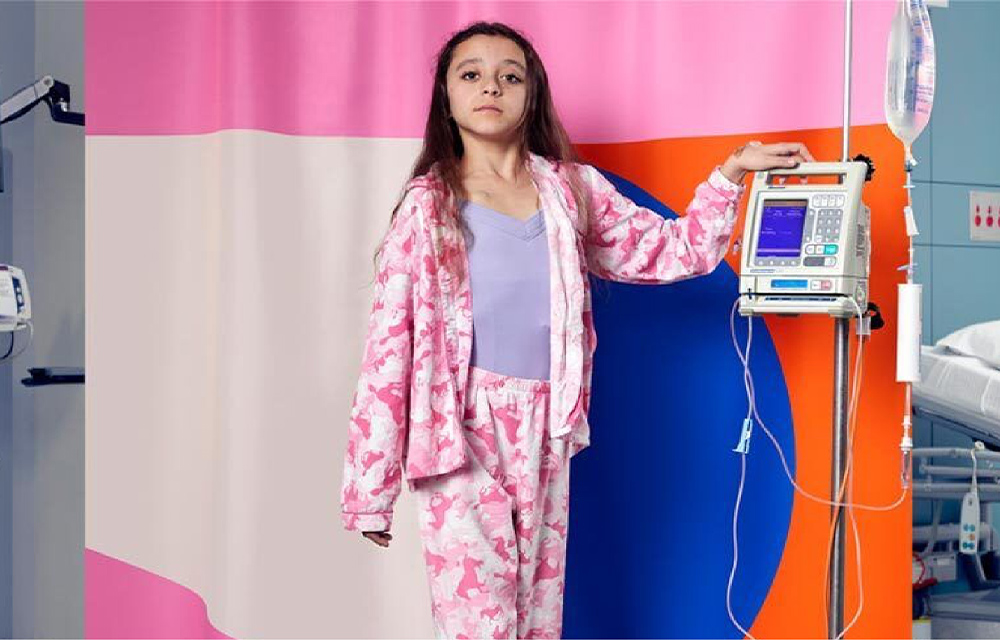 Curing Homesickness
A new initiative that brings children's hospitals and paediatric services from across Australia together to raise funds and awareness.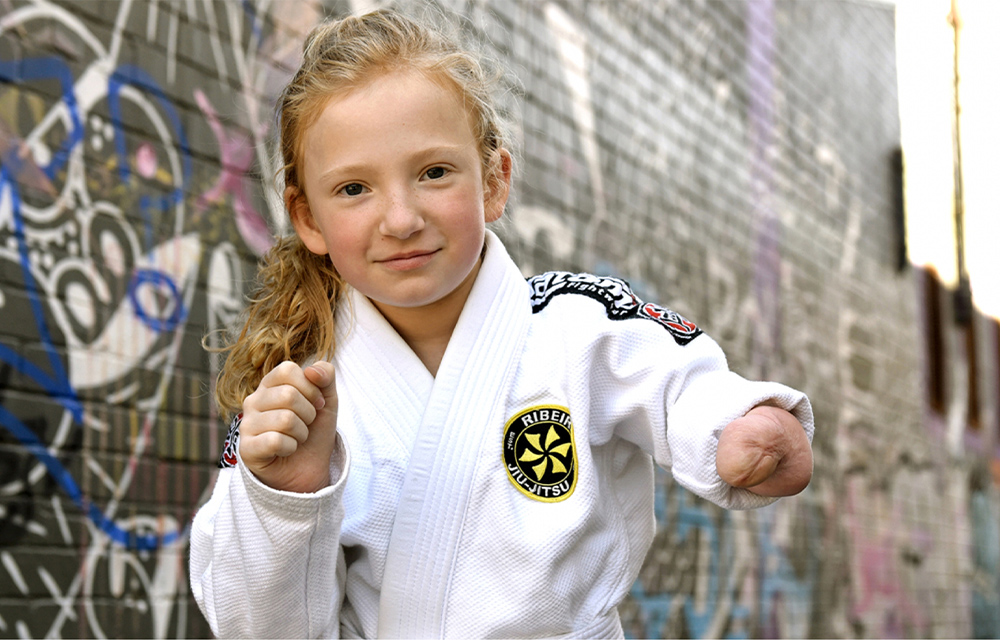 Then and Now
Then and Now is a collection of images taken by the Foundation's photographer-in-residence, Jimmy Pozarik, revisiting 25 patients he had photographed to find out where they are now.