One foot at the front line and one in the future of kids' health.
The SCHF team is made up of a diverse collective of passionate professionals united by a mission to go all in for kids' health, no matter where, no matter what.
The Foundation has an independent voluntary Board, which ensures Sydney Children's Hospitals Foundation is operating legally, ethically, and responsibly. The purpose and activities of the Foundation are defined in our Constitution, which guides the Board's decisions and underpins our strategic direction.
Len Chersky


Chair
Appointed August 2022
Anubha Sahasrabuddhe

Appointed August 2022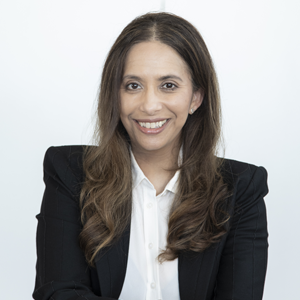 Connie Carnabuci
Appointed August 2022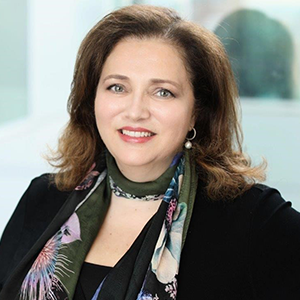 Danny Rezek
Appointed November 2021
David Nott
Appointed November 2020
Elizabeth Crouch

AM
Appointed March 2020
Elizabeth Curran
Appointed August 2022
James Brindley
Appointed April 2016
Dr Matthew O'Meara
Appointed October 2010
Tom Butcher
Appointed June 2018
Wayne Mo
Appointed February 2019
Our Executive Leadership Team
Kristina Keneally


CEO
Appointed
November 2022
Kate Ferguson


GM Engagement
Appointed May 2017
Colin Allen


GM Philanthropy
Appointed September 2021
Yvonne Stewart


Strategic Programs Director
Appointed
January 2015
Erica Nelson


Head of Leadership Development
Appointed
March 2020
Mariam Hares


People & Culture Manager
Appointed
May 2022
Her Excellency the Honourable Margaret Beazley AC KC, Governor of New South Wales.
Her Excellency is the King's representative within New South Wales, our formal head of State. Playing an integral constitutional, ceremonial and community role in NSW, she shares a passion for what SCHF stands for and the work we do for sick kids.
We are courageous
The Foundation recognises that courage is central to our current and future success. We encourage our staff and stakeholders to bring forward their great ideas for our collective 'wise crowd' to make them happen with our individual and collective courage.
We are supportive
The Foundation is an organisation that enables staff and volunteers to thrive. We are committed to developing the capabilities of our staff, and to achieving a positive, kind and productive workplace culture.
We are collaborative
The Foundation recognises that every person who engages with and contributes to the Foundation is one of our stakeholders. We collaborate and work in partnership with each of our stakeholders to deliver our shared purpose.
We are accountable
The Foundation is committed to being fully accountable for our decisions and actions. The responsibility to make planned decisions for the full utilisation of our resources and the distribution of donor funds is a significant responsibility.
The Foundation has a voluntary Board committed to ensuring our organisation is operating legally, ethically and responsibly.
The Foundation's Constitution provides a platform for the Board's decisions and direction, augmented by the 2019-2022 Strategy, which will also help to guide the Board's focus over the next three years.
To better support the delivery of our strategic vision, the Board has refreshed its governance model by introducing sub-committees aligned with each of the core focus areas and the Balanced Scorecard progress measures.
Each of the sub-committees is chaired by a Board Director and operates within an agreed Charter. Where appropriate, external experts will be invited to contribute to ensure a broad range of views and ideas are heard, to deliver better outcomes.

We are an independent health promotion charity, registered with the Australian Taxation Office as an Item 1 Deductible Gift Recipient.

We are a company limited by guarantee, registered with the Australian Securities and Investments Commission.

We are registered with the Australian Charities and Not-for-Profits Commission (ACNC) and we are an approved holder of the Registered Charity Tick.

Further information about our governance, investment policy and regulatory framework is available here.