We are the Movement of Many,
different people from all walks of life.

We are a community of unstoppable changemakers, here to help all sick kids, no matter where, no matter what.

Sydney Children's Hospitals Foundation has one foot at the frontline and one in the future of kids' health.

Together, we can change the lives of sick kids.
One of the largest and most trusted kids' health charities in the country, Sydney Children's Hospitals Foundation exists to help provide all children with access to the best possible healthcare, whenever and wherever they need it.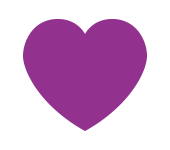 Make a donation online today to help all sick kids.
Become part of our community of donors, fundraisers, partners and supporters.
Read the stories of the kids we've raised money to help.
Meet Milo, Minka and the kids we support.
Meet Milo and Minka, happy-go-lucky kids who need a helping hand with their health.
Every year there are over 170,000 kids just like Milo and Minka who need hospital wards, treatment rooms and specialist care on their healthcare journey.
Making an impact at the frontline and the future of children's health care.
Funding paediatric health services provided by Sydney Children's Hospitals Network which help over 170,000 kids each year.
Raising millions each year for NSW hospitals, services and research.
Championing kids' health throughout Australia.
Are you ready to be part of something bigger?
Everyone who supports SCHF becomes part of the Movement of Many - our community of over 70,000 individual donors, volunteers and supporters fighting for the health and wellbeing of all kids in an ever-changing world.