Our Significant Supporters
We are a community of unstoppable changemakers – the ambitious instigators of an exciting new revolution in kids' health. A single force of 70,000 people, who've come together to help sick kids, no matter where, no matter what.
SCHF would like to recognise our significant supporters for their extraordinary commitment to changing the healthcare for all children, whenever and where they need it. By building these long-term partnerships with supporters who share our vision, it allows us to work together to make a real difference today, whilst also working to shape tomorrow. Together we are all part of something bigger.
The John Beveridge Society
Recognising our most valued supporters, this top tier of recognition has been named in honour of John Beveridge AO who was a Foundation Professor at the University of NSW and was key in the development of the Sydney Children's Hospital, Randwick. Together with his wife Libby, the Sydney Children's Hospitals Foundation was established, raising thousands of dollars for the Hospital and helping to nurture many enduring donor relationships.
The Royal Alexandra Society
The Sydney Hospital for Sick Children was originally established from three terrace houses in Glebe in 1880. In 1906 it became known as The Royal Alexandra Hospital and it moved to Camperdown. After 90 years of dedicated service, the Hospital was relocated once again and opened as The Children's Hospital at Westmead in 1995 to cater for the growing population of Westmead.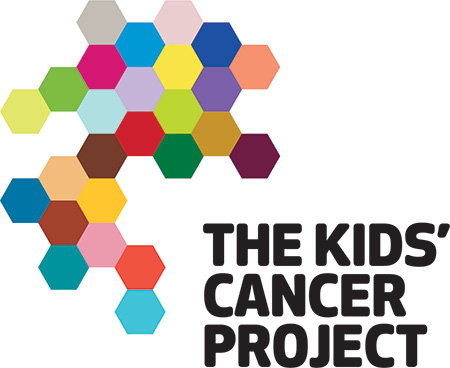 Many of our donors are fierce advocates for going all in for kids' health. The donors recognized here have demonstrated their dedication through continued support, and have reached accumulative giving levels of $5 million and above.
Donors who have reached this recognition level are vigorous supporters for championing the health and wellbeing of all children and changing the landscape of children's healthcare, for all kids, always and have reached accumulative giving levels of $1 million and above.
400in4 Charity Ride
Allens Linklaters
Australasian Order of Old Bastards (Southport)
Australian Fund Managers Foundation
Australian Lions Childhood Cancer Research Foundation
Balance Foundation
Bio Island (JBX Pty Ltd)
Bridgestar Foundation
Camp Quality
Campbell & Francesca Duncan
Carat Australia
Caroline McBride
CHE Proximity
City of Sydney RSL Club Ltd
Commercial Travellers Cot Fund
Coogee Bay Hotel
Costco Wholesale Australia Pty Ltd
Cystic Fibrosis Community Care
David Cable
Day of Difference Foundation
DOOLEYS Lidcombe Catholic Club
Dunmain Pty Ltd
Eastgardens Pty Ltd
Event Hospitality & Entertainment Limited
Fight Cancer Foundation
Fire and Rescue NSW
Grahame Mapp Family Foundation
Greek Young Matrons' Association
Hearts and Minds Investments Limited
Helen Economus
Highland Property Group
Humpty Dumpty Foundation
Hyundai Help for Kids
Inghams Enterprises Pty Ltd
James Fairfax
John Holland CPB Ghella Joint Venture
Laurie MacRi
Lenity Australia Limited
Lions Clubs National office
Lowy Foundation Pty Ltd
Luke Hepworth
Macquarie Group Foundation Limited
Marsh & McLennan
Matice Pty Limited ATF Ward Family Trust No 2
Michelle McGimpsey
Minderoo Foundation
Minton Family Foundation
Multi Channel Network
NRMA Insurance
NSW Government Department of Health
Ooh! Media
Perpetual Trustee Company Limited
Rally For Recovery Inc
Ray Williams
Redkite
Robert Albert
Rotary Club of Sydney Cove
Rotary International
Saunders Family Foundation
Save Our Sons Duchenne Foundation
Scentre Group Limited
Sir Robert & Lady Mollie Askin Charities Trust (Hospitals)
Sporting Chance Cancer Foundation
Steven Walter Children's Cancer Foundation
Sunland Group Limited
Sydney Trains (State Transit Authority)
The Cornucopia Committee Inc
The Freedman Foundation
The George Gregan Foundation
The Humour Foundation
The JB Bedwell Endowment
The John and Lois Turk Charitable Gift
The Late Colin and Marie Ward
The Macintosh Foundation
The Manildra Foundation
The Petre Foundation
The Profield Foundation
The Shaw Foundation
The Wiggs Family Foundation
Tony McCullough Foundation Trust
Tour de Cure
Turnbull Foundation
University of New South Wales
Variety - the Children's Charity NSW
Vincent Fairfax Family Foundation
Viva Energy Australia
WEM Civil Pty Ltd
Wiggs Family Foundation
Woodhead Family Benefaction