Welcome back!
We've missed you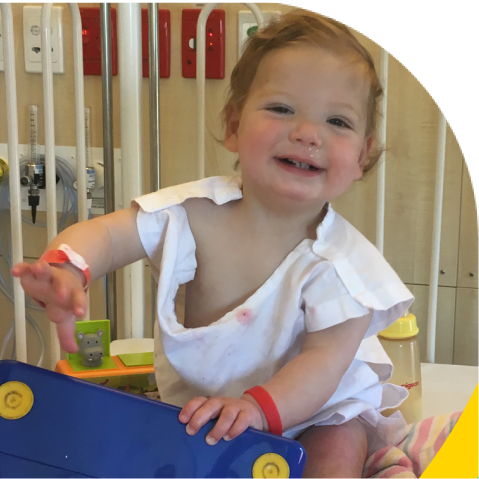 Thanks so much for continuing your support of sick kids.
We know a lot has happened since you've been away, but the need to support sick kids, like Harry, remains.
Diagnosed with Cystic Fibrosis when he was just a few weeks old, Harry was in constant pain when feeding. He needed three surgeries, four hospital admissions and even time in the Intensive Care Unit for his CF.
But recently, thanks to supporters like you, Harry was invited to join a clinical trial known as the miCF research project, ensuring every unique CF patient gets the right treatment for their genetic makeup – there's no one size fits all approach for patients living with CF.
Now three-years-old, CF still affects every part of Harry's life. He takes medicine every time he eats and uses a nebuliser daily. Thanks to supporters like you, he's thriving.
With your continued donation, invested in research, the latest equipment and world class treatments, we aim for more sick kids like Harry to not only survive – but to thrive.