We did it together!
Gold Telethon 2017, in support of Sydney Children's Hospital, Randwick, raised just over $6 million to help the sick and injured children of NSW and beyond. The result was a culmination of community involvement, official Gold Appeal events held across Sydney and a very generous viewing public during the Telethon itself.
Airing on Channel 9 on Monday 12 June, the all-day broadcast is the culmination of an eight-week campaign raising funds for Sydney Children's Hospital, Randwick. It's amazing to watch the tally go up and to see patients and their families enjoying the buzz of live TV.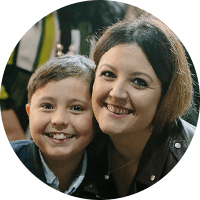 "I had so much fun at Gold Telethon and being on TV! I got to bring my whole family and we saw behind the scenes."
- Owen, Face of Telethon
Wonderful volunteers
Volunteers over at the Mastercard call centre took hundreds of donations and kept things ticking over all day, with regular supplies of food and snacks from Coles to keep their strength up! Our 'Face of Telethon' Owen travelled from Dubbo with his family to talk about his experience receiving a kidney transplant, and many other inspiring and moving stories from the Hospital were brought to life through videos and interviews with families.
Incredibly, another $20,000 was added to the tally thanks to a special edition of Millionaire Hot Seat, featuring patient families and staff from the Hospital and the Foundation.
Celebrity friends
A host of Channel Nine personalities including Karl Stefanovic, Lisa Wilkinson, David Campbell and Deb Knight were joined by familiar faces such as The Castle's Michael Caton, Underbelly's Rodger Corser and Darryl Brohman from The Footy Show. Even the Premier of NSW, Gladys Berejiklian took a turn on the studio call bank, taking donations from viewers right across the State.