There are lots of ways to support the Foundation and have fun at the same time.
Blackmores Sydney Running Festival
3.5km Family Run or 10km Bridge Run
September 2019
The Blackmores Sydney Running Festival has something to suit everyone. Challenge yourself to a half or full marathon, or make it a family affair and walk or run with the kids as part of the 3.5km family run. For those looking for something special, why not sign up for the 10km Bridge Run for a once in a lifetime opportunity to run or walk across our iconic Sydney Harbour Bridge.
Winter Arts Exhibitions Opening
Thursday 20 June 2019
5:30pm – 7:30pm
The Hospital will be alive with vibrant exhibitions from Robbi Wymer's nature filled paintings to Pilar Basa's quirky and jocular works. See first-hand how art inspires Hospital patients, families and staff as five exhibitions fill the corridors with creativity. The Exhibitions will run from opening night until Thursday 5 September 2019.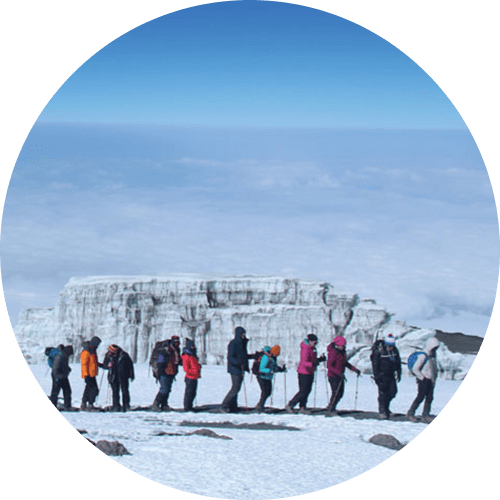 Climb for Kids
Mount Kilimanjaro
9 – 17 November 2019
Take on the challenge of a lifetime by signing up to our 'Climb for Children Kilimanjaro'. Over seven days you'll trek through rainforests, camp in the shadow of glaciers and conquer Africa's tallest mountain while helping raise vital funds for sick kids at Sydney Children's Hospital, Randwick.
If you have any questions about the events above or would like to find out other ways you can get involved, please call 1800 244 537 or email info@schf.org.au