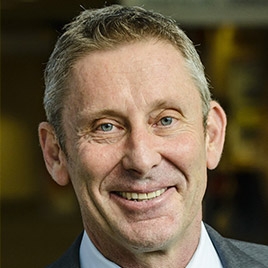 Duncan Makeig
Chair (appointed October 2007)
Duncan is Chief Executive Officer of China Road Pty Limited, Chairman of Good Spirits Hospitality Limited, Chairman of Athletic Greens, Inc's Advisory Board and Director of Always Chinaroad (Shanghai) Trading Co., Ltd.
He was previously Chairman of Heineken Lion Australia, Managing Director of Lion Pty Limited's Asia Dairy business, General Counsel of Kirin's International Advisory Board, Lion's Group General Counsel and Sustainability Director, General Counsel for Pepsi Co Australasia/Africa and Senior Vice President and General Counsel for Tricon Restaurants International based in Dallas, Texas with responsibility for all of Tricon's legal and governance obligations across its operations in 160 countries.
Duncan joined the Board in 2007 and was appointed as the Foundation's Chair in 2012.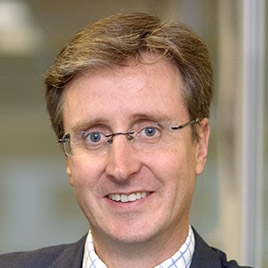 Simon Hickey
Deputy Chair (appointed October 2009)
Simon was the CEO and MD of Greencross, an ASX company. Prior to his appointment as CEO of Greencross, Simon was Group CEO and Managing Director of Campus Living Villages (CLV). Before joining CLV he was CEO of Qantas International & Freight, responsible for turning around the international business. Simon joined Qantas in September 2004 as Group General Manager Strategy and Fleet, and between 2007 and 2012 he was appointed CEO of Qantas Frequent Flyer, responsible for establishing the Loyalty business.
Simon began his career with Arthur Anderson as a business consultant working in Sydney, Melbourne and London. Between 2001 and 2004, he was CFO for Bovis Lend Lease Americas. Prior to this, he held various roles with Lend Lease including Bovis Lend Lease CFO Asia Pacific.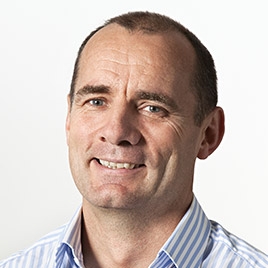 James Brindley
(appointed May 2016)
James joined Lion in 1994, spending eight years with Lion in China from 1997 and returning to Australia in 2005. James was appointed Managing Director of Lion Beer Australia in 2009 and is responsible for business strategy development, implementation and execution and financial, market share and stakeholder engagement outcomes.

With a degree in economics and an MBA, James has gained extensive experience in people and business leadership, working across Lion businesses in both China and Australia. He is Chair of Brewers Association of Australia, a Director of DrinkWise Australia and a member of Alcohol Beverages Australia.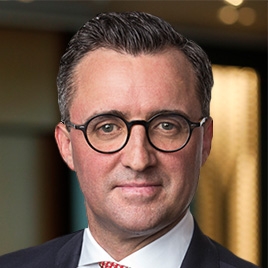 Tom Butcher
(appointed June 2018)
Tom has worked in the financial services industry since 2001 and is currently a Managing Director with Credit Suisse Investment Bank and has responsibility for clients in the transport, infrastructure, power and utilities sectors in Australia.
Tom leads multi-disciplinary transaction teams advising clients on the funding and execution of complex transactions involving capital intensive assets that touch and impact the ordinary lives of most Australians. He has been involved in transactions with a total value in excess of A$125bn since 2001 across the rail, road, airport, seaport, utility, renewable, power and the telecom asset classes.
Having worked and lived in Australia, Indonesia and England during the last 20 years and worked in most major cities and markets during that same period, Tom brings a diverse and global perspective to all aspects of his private and professional life.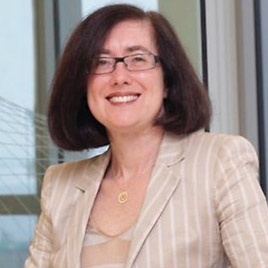 Gina Cass-Gottlieb
(appointed August 2012)
Gina is a senior partner in Gilbert + Tobin's Competition and Regulation practice. She specialises in competition law and economic regulation advice working with corporate clients, industry associations and government agencies.
Gina is a Board member of the Payment Systems Board of the Reserve Bank of Australia and a member of the Advisory Board Graduate Program in Competition Law, Melbourne Law School.
Dr David Court
(appointed November 2018)
David is the founder of Compton School, Australia's first business school for creative people. He is also chairman of Screen Canberra and The Cinematic Company.
David was formerly Head of Screen Business at the Australian Film Television & Radio School where he developed Australia's first screen business qualification. He has been involved in the financing of more than a dozen film and television productions including John Weiley's Antarctica, Baz Luhrmann's Strictly Ballroom, Dean Cavell's The Wiggles Movie, Jerzy Domaradski's Lilian's Story, Robert Connolly's The Bank and Andrew Horne's The Animated Leunig.
David was founding editor of the authoritative industry newsletter Entertainment Business Review. As author of Film Assistance: Future Options (Allen & Unwin, 1986), he was the policy architect of the Film Finance Corporation, an agency established by the Australian Government in 1988 which invested more than $1 billion in Australian film and television productions over the following 20 years. In 2010, with Sir Peter Jackson, David undertook a review of the New Zealand Film Commission for the NZ Government.
David holds a PhD from the Crawford School of Public Policy at the Australian National University.
Elizabeth Crouch AM
(appointed 3rd March 2020)
Elizabeth is Chair of the Sydney Children's Hospitals Network Board and an experienced company director and business consultant.
She spent 16 years with the Federal government in health and disability services before moving into the private sector where she held various positions, including the role of Chief Executive of the Housing Industry Association.
Elizabeth is a highly respected executive coach and moderator for the Orijen Group and has mentored women in industry, health and higher education.
She is the Deputy Chancellor of Macquarie University, a non-executive Director of McGrath Ltd, SGS Economics and Planning, and is a Trustee of the Museum of Applied Arts and Sciences. She also chairs a number of audit committees including for the City of Sydney, Environment and Heritage and Railcorp and is a member of the Health Infrastructure and IPART audit committees.
Elizabeth is a Director of Optimize International, a strategic consultancy and advisory firm and continues to support a range of community and sporting bodies including as the air of the Women's university rugby 7s and Deputy Chair of the Sydney Rays rugby franchise.
Adjunct Associate Professor Cheryl McCullagh
(appointed May 2019)
Cheryl is Acting Chief Executive of the Sydney Children's Hospitals Network.
She joined the Network in 2011 in the role of Director of Clinical Integration and has worked in Health for 25 years. Her previous roles include nursing, research, education and executive management in specialist referral hospitals in Sydney and Adelaide.
She has a Diploma in Applied Science, a Bachelor of Nursing, a Masters of Health Service Management and is a Student of Lean (Green Belt).
Cheryl is an Adjunct Associate Professor in the Sydney Medical School and Faculty of Health Sciences at the University of Sydney. She is committed to developing people and their processes to evolve models supporting safe service delivery, while enabling innovation in healthcare.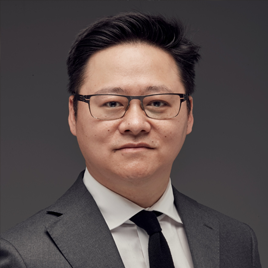 Wayne Mo
(appointed February 2019)
Wayne is CEO of AL Capital. He has more than 24 years global experience in international banking, structured finance, and M&A. Prior to joining AL Capital, Wayne held senior executive roles with ANZ for 15 years, and was the Chief Investment Officer of Hong Kong listed Everchina International Holdings. Wayne is a graduate member of Australia Institute of Company Directors, holds an MBA from Webster University (USA) and a Bachelor of Economics from Shanghai University of Finance and Economics (SUFE).
He is currently a non-executive director of McGrath Estate Agent (ASX: MEA). Wayne was previously a Board Director of Australia China Chamber of Commerce (Beijing) from 2006 to 2008 and was a non-executive director of Fiagril Ltd and Becagricola, two leading Brazilian Agriculture Companies.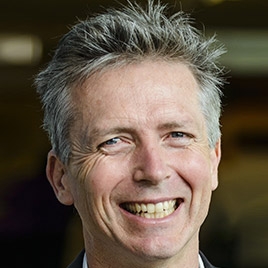 Dr Matthew O'Meara
(appointed October 2010)
Matt is the NSW Chief Paediatrician, providing state-wide clinical leadership in the development, implementation and evaluation of strategy, policy and programs across paediatric healthcare in the NSW public health system. In this capacity he also provides expert advice and guidance to the Paediatric Healthcare team within NSW Health.
Matt is a paediatric emergency physician and was formerly Head of the Emergency Department and Director of Clinical care at Sydney Children's Hospital, Randwick. He is a passionate advocate for improving the acute care of children.