3 great reasons why you'll want to join Team Kids
at Blackmores Sydney Running Festival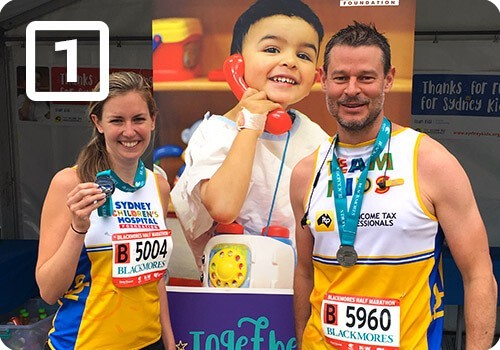 1) Free Running Singlet
Receive your free Team Kids running singlet when you raise over $50. At Sydney Children's Hospital, Randwick $50 could provide a fuel voucher to help a rural family drive to the hospital to receive life saving care.
Plus, if you fundraise over $500, your run is free!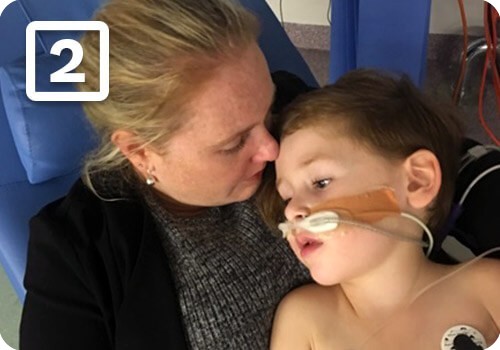 2) Help Sick Kids like Blake
Help kids like Blake. When 5 year old Blake woke up one morning and couldn't move his legs, his terrified mum rushed him straight to the local Hospital. He needed urgent specialist care for a suspected stroke where he was airlifted to Sydney Children's Hospital, Randwick.
"We were in hospital for three and a half months, and I stayed with him the whole time. It was difficult being away from our family in Leeton, but the Hospital was amazing." – Blake's mum, Angela.
Supported by the Rehab2Kids team, Blake slowly made progress. He learned how to lift his head again, to sit and stand up and eventually even to walk. By the time Blake finally went home, he was ready to start school.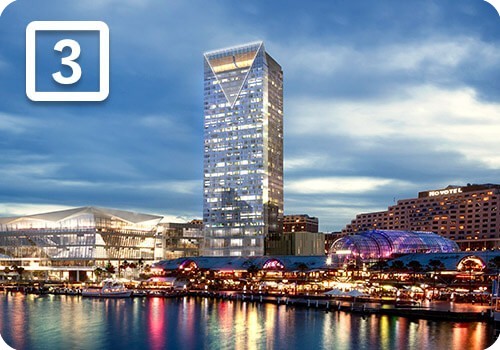 3) Sofitel Star Prize
You could be wining, dining and sleeping at Sydney's most anticipated luxury five star hotel before it officially opens. Sofitel Sydney Darling Harbour opens in October and will be the newest icon in this vibrant location. Join Team Kids and you'll go into our exclusive raffle to win this incredible experience. All runners who raise over $100 will also be rewarded with another ticket for this draw.
*Raffle will be drawn on 14 September.
Join Team Kids at Blackmores Sydney Running Festival
When: 17 September, 2017
Distances: Marathon, Half Marathon, 10km Bridge Run and the Family Run
The Blackmores Sydney Running Festival has something to suit everyone. Whether you are challenging yourself to a half or full marathon, or enjoying a fun run with the kids as part of the 3.5km family run you are sure to have an enjoyable day out.
This year we hope to beat our target and raise over $60,000 to brighten the lives of sick and injured children.
If you need any help or have questions please complete the form below or contact Sophie at Sydney Children's Hospital Foundation - call +61 2 9382 1069 or email sophie.menner@schf.org.au.