Little fundraisers make a big difference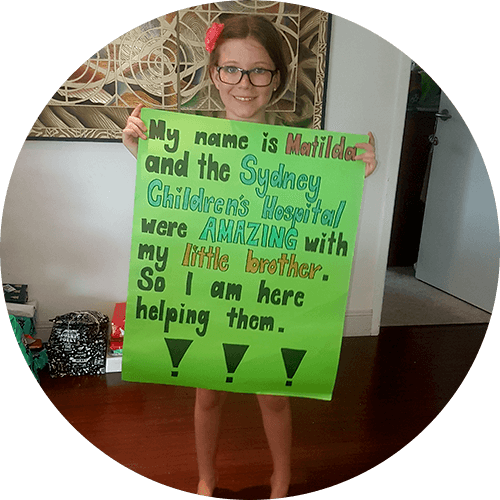 Meet eight-year-old fundraiser, Matilda
The kids who are cared for at Sydney Children's Hospital, Randwick are inspiring, so it's not surprising that some of their biggest supporters are kids themselves. Our young fundraisers do all sorts to raise money – from holding a bake sale or asking for donations instead of birthday presents, to giving up something they love, or even busking.
Like eight-year-old Matilda. Matilda's brother Caden has been sick since he was 18 months old with bowel issues. He was so sick, his mum Megan couldn't work as he needed constant care, but he recently underwent a lifechanging cecostomy operation at our Hospital.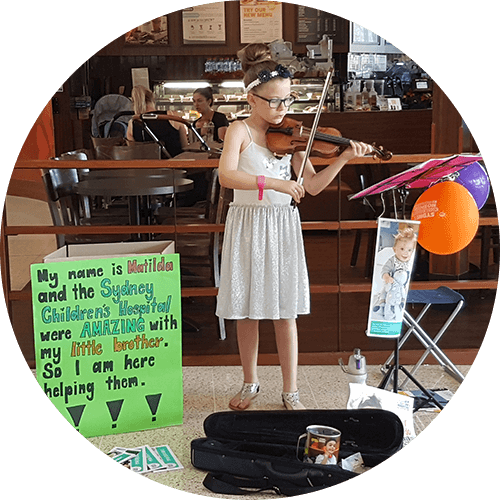 How the Hospital inspired her
"Caden is now five and had his surgery in August. Since then we have never looked back," says Megan. "He is now able to run around and play, go to birthday parties without any issues and have swim dates! He loves his cecostomy. He tells people all about it as soon as you meet him. As a family we are very grateful."
Matilda was inspired by the way the Hospital cared for her brother and wanted to help make a difference. She plays the violin and decided to use her talents to perform in her local shopping centre and Bunnings store in exchange for donations. She wowed the crowds for six days straight and raised an amazing $1,621!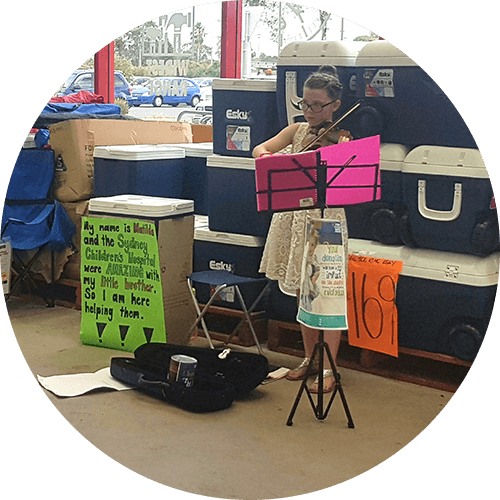 An achievement to be proud of
"As a family we are so much better off. You don't realise how bad it was until you start living through the good. And through all this we have Matilda. She surprises me every day. I wonder how I accidently raised such an awesome young lady. We never planned it."
This is just one example amongst many of the extraordinary efforts of our young fundraisers. Their support and dedication to the cause helps the Hospital provide the very best care, and lets young patients know that they're not alone. Thank you to all the kids who work so hard to raise funds for our Hospital, you certainly prove that little people can make a big impact.
If you know of any budding young fundraisers who'd like to support Sydney Children's Hospital Foundation, we'd love to hear from you. The start of a new term is also a great time to see if your school wants to get involved.