A skateboard accident almost cost Cooper his life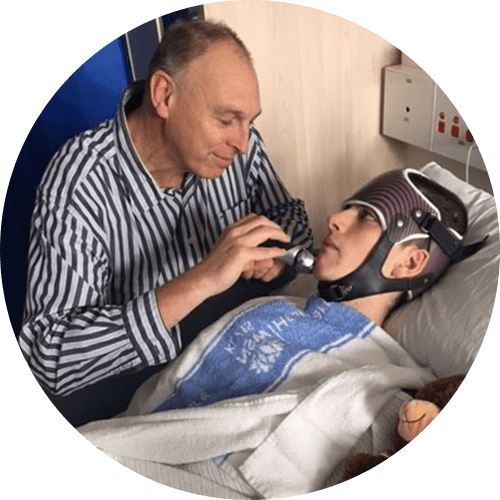 His skateboard picked up speed and started to wobble
Fifteen-year-old Cooper was out walking with his mum, Rachel, one afternoon in his home town of Berry. He had his skateboard and was meandering alongside Rachel when they came to a steep road. Being a confident skater, Cooper set off down the hill but his skateboard picked up speed and started to wobble. In a flash, he had been thrown head-first into the ground.
Rachel ran over to find Cooper unconscious and called Triple Zero immediately. As she waited, Cooper started to have a seizure.
Paramedics stabilised Cooper at the scene so he could be flown to Sydney Children's Hospital, Randwick. Rachel remembers:
"He was placed in a coma before the flight. I thought I would be sitting in the helicopter at his feet and he would die. It was the worst thing I had ever experienced as a parent."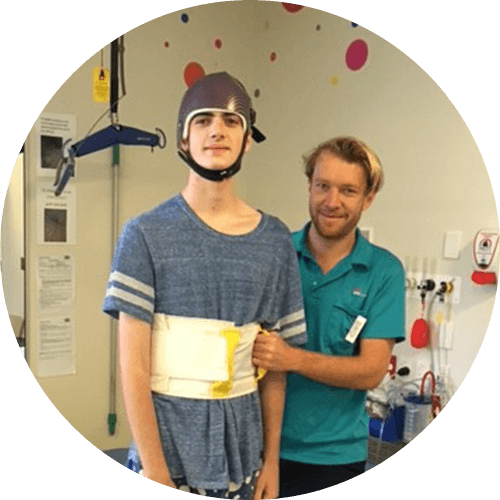 Saving Cooper's life
When Cooper arrived, the Emergency team sprang into action. A CT scan revealed severe head trauma. His skull was fractured, he had bleeding throughout his brain and major injury to his frontal lobe.
Cooper needed surgery to clear the bleeding and remove a large part of his skull to give his brain room to swell, and was then placed on life-support in the Intensive Care Unit. It was uncertain whether he would even survive. He was carefully monitored by the expert staff, 24 hours a day, with Rachel and his family by his side.
After two weeks, Cooper was moved to the Neurology Ward and fitted with a special helmet to prevent any further injury given part of his skull was missing. At first Cooper suffered from post-traumatic amnesia which meant he couldn't create short term memories for several weeks.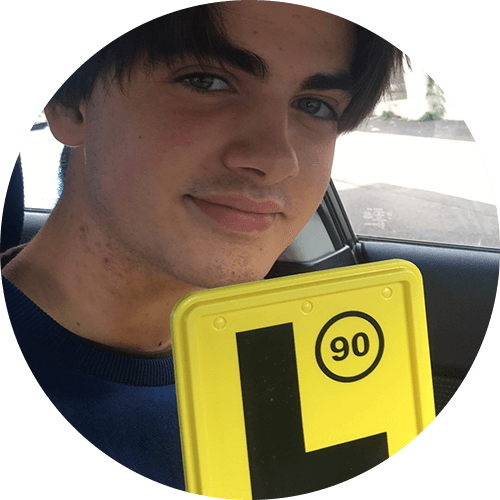 Getting life back to how it was before
During that time the Rehab2Kids Team took over Cooper's care to help him through his recovery.
"One of the biggest challenges for Cooper was learning to walk again," says Rachel. "This was a long process, it took about six weeks until he could even walk with assistance."
Cooper had another operation to re-insert the bone flap that had been removed, and finally, 11 weeks after his accident, he was able to go home.
Sixteen months on Cooper was back to playing basketball and riding his bike.
"It was difficult for my family and close friends when I was in Hospital," says Cooper. "Thinking of them helped me to keep pushing myself to get back to life how it was before."
The accident also affected Cooper's memory retention and processing speed, but he worked hard and completed Year 11 as well as obtaining his learner driver's licence!
"We are all incredibly grateful to the Hospital for saving Cooper's life," says Rachel. "He hasn't been back on his skateboard and isn't sure he ever will, but he's been inspired to help others. He has started visiting local primary schools to talk to students about his accident and the importance of wearing a helmet."
Such remarkable stories of survival are only possible because your support helps to provide the equipment,