Give the gift of childhood
Your gift today will help enable life-changing care for sick kids.
Yu
have an important role to play in giving sick kids a brighter Christmas
Each year, thousands of children need life-changing and life-saving care from the Sydney Children's Hospitals Network - even at Christmas. Being sick can mean that they're away from their families, away from their friends, and the season that should be the most hopeful time of year may not look so bright.

By donating today, you can help sick kids get the world-class healthcare they need, and the brightest Christmas possible!
You can give kids like Coen a chance at a brighter childhood
Childhood is a precious time that should be filled with laughter, play, and joyful memories. Unfortunately, for thousands of children in the Sydney Children's Hospitals Network, illness has put their childhood on hold.

That's why we need your help. A tax-deductible donation today can provide life-changing and life-saving care to these brave children, kids just like Coen who are critically ill with extremely rare conditions.

Coen is one of only 15 children in the world known to have Gabriele-de Vries syndrome. But thanks to the support of donors like you, Coen is under the care of a highly dedicated and specialised care team at The Sydney Children's Hospital at Westmead, who work tirelessly to provide the support and resources that he and his family need.

When you give a gift, you can help take another childhood off hold for sick kids like Coen.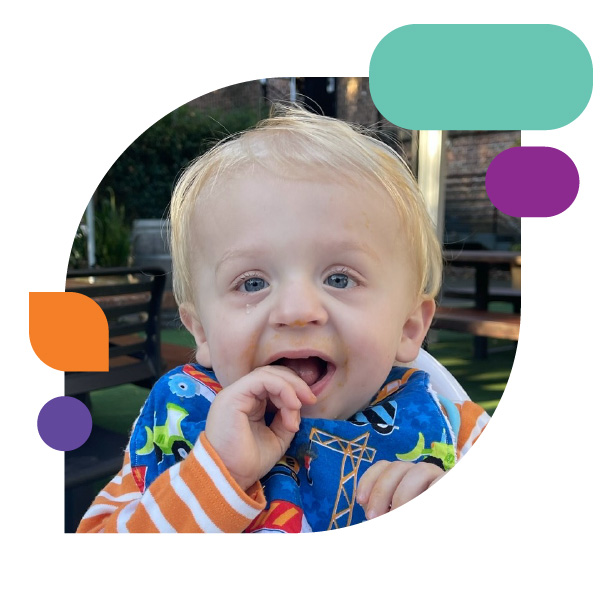 Meet the kids with a brighter childhood ahead
Nia is able to enjoy her childhood just like any other kid, thanks to a life-saving clinical trial made possible by donors like you.
Maddy and Briella are enjoying a childhood of laughter and joy, thanks to technology made possible by donors like you.
Laura faced incredible challenges from birth, to become a happy little girl. A gift like yours will help kids like Laura get back to the childhood they deserve.