WIN BIG and make a difference in the lives of sick kids!
With every ticket you purchase, you'll not only have the chance to win incredible prizes, but you'll also be supporting the Sydney Children's Hospitals Foundation our mission to provide cutting edge equipment, conduct critical research, and deliver clinical care to sick kids.

Play For Purpose is an online, non-profit raffle that offers a fun and easy way to support hundreds of Australian charities and sports clubs in their fundraising efforts. From cars to vouchers and more, there are plenty of exciting prizes up for grabs - and the grand prize package is worth an incredible $250,000!

Don't miss your chance to win big while helping take a childhood off hold. Purchase your tickets now!
Head to the Play for Purpose website
It's time to make a difference! Visit the Play for Purpose website by clicking this link. Once you're there, look out for the 'Buy tickets' button and click on it.
Awesome, you're almost there! Choose how many tickets you want to buy (each ticket costs only $10!) and enter your contact details. When you're ready, hit the checkout button and follow the prompts to complete the transaction. Remember, at least $5 from every ticket sold goes directly to the Foundation, helping to support sick children and their families.
You did it, congratulations! You're now in the running to win some incredible prizes in the Play for Purpose raffle. So sit back, relax, and wait for the draw date to find out if you're one of the lucky winners. And remember, every ticket you purchase is not only a chance to win, but also a way to make a real difference in the lives of sick kids. Thanks for your support, and good luck!
MAJOR PRIZE
Volkswagen Crafter Kampervan + over $102k in gold (total value of $250,000)
2ND PRIZE
Travel Associates gift voucher worth $15,000
3RD PRIZE
Visa gift voucher worth $7,500

4TH PRIZE
Freedom gift voucher worth $5,000

5TH PRIZE
Ultimate Everyone voucher worth $2,500

Meet the kids with a brighter childhood ahead
Maddy and Briella are enjoying a childhood of laughter and joy, thanks to technology made possible by donors like you.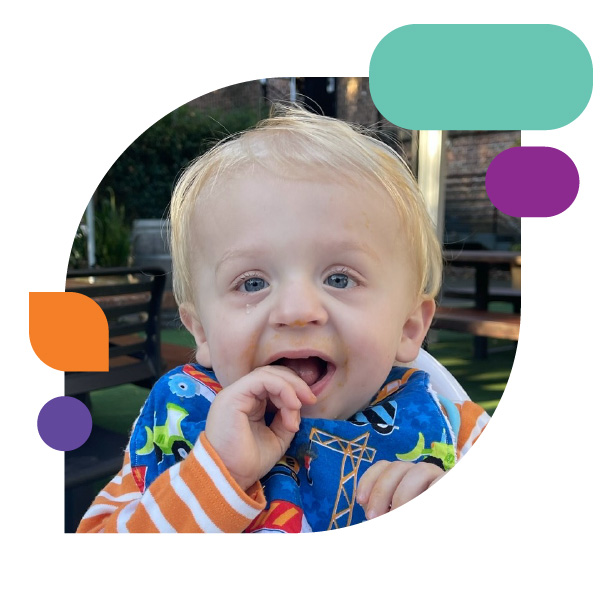 Coen just took his first steps toward a brighter future. Your donation will help kids like Coen and his family navigate the challenges of rare diseases and childhood illness.
Laura faced incredible challenges from birth, to become a happy little girl. A gift like yours will help kids like Laura get back to the childhood they deserve.