Then and Now
14 March 2019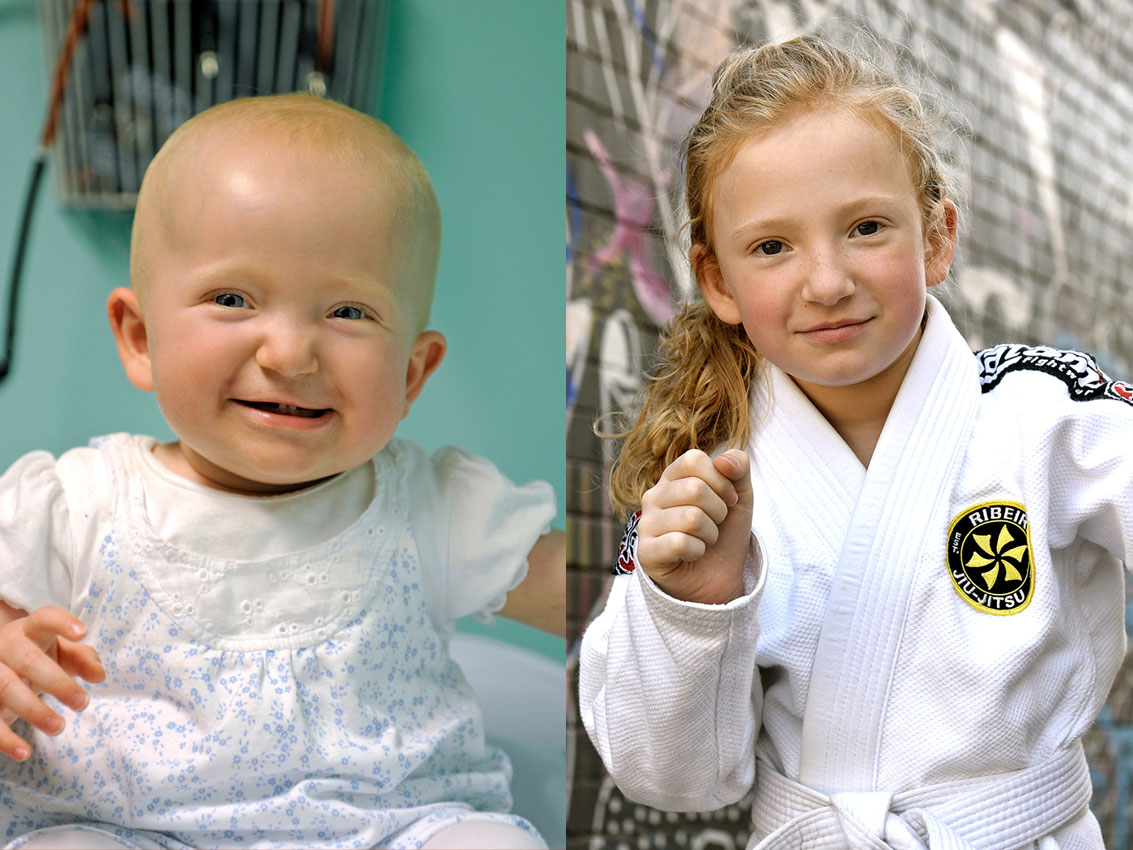 New photography exhibition, Then and Now, provides a visual insight into the incomprehensible world of sick kids.
Then and Now is the latest exhibition from our photographer-in-residence, and former-Time magazine photojournalist, Jimmy Pozarik.
Revisiting 25 patients from past projects, the exhibition captures the unique moments that refelect their Hospital experience, telling their stories through the eye of the lens, then and now.
A whole spectrum of narratives will be told; fleeting Hospital encounters that were barely thought of again, traumatic accidents, miracle survivals, medical journeys that will last a lifetime and even ones that have ended too soon.
Whether happy or sad, every image is significant, and together they are a true reflection of the diversity that graces a place like Sydney Children's Hospital, Randwick.
One patient featured is six-year-old Emilia. Emilia was first photographed by Pozarik in 2012 when she was just 12 months old.
Talking about seeing Emilia's photographs for the first time, her mum Sharon said:
"Looking at the photo from then makes me smile, it makes me think of that point being the start of her cheeky nature. Since then Emilia has gone from strength to strength, like many other amputees her resilience and courage are demonstrated on a daily basis. We feel blessed that Sydney Children's Hospital, Randwick saved her life because it is a life that is truly worth knowing."
Then and Now is part of our Art Program's Autumn Art Exhibitions which fills the Hosptial corridors with colour and creativity from 14 March - 6 June 2019. It can be found on Level 0 of the Hospital.