sunSCHine shines spotlight on cardiac care
22 October 2018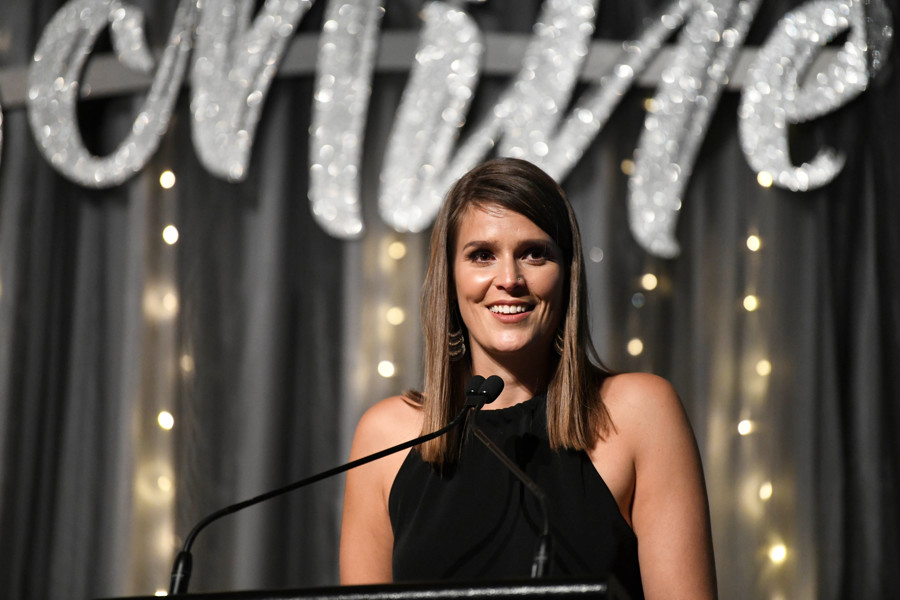 On Friday 19 October, our 9th annual sunSCHine event took place at the Sofitel Wentworth Hotel raising over $1 million for children born with heart conditions.

Nearly 500 guests, including Channel 7 news presenter Natalie Barr, ballerina Brooke Lockett and Sydney Roosters legend Anthony Minichiello, came together in support of the thousands of patients diagnosed with congenital heart disease.
During the evening, guests were treated to live performances from The Veronicas and Sneaky Sound System as well as ballet performances from students at the Tanya Pearson Academy and The Academy Ballet School.
Associate Professor Gary Sholler, Director of Cardiac Services at Sydney Children's Hospitals Network, also took to the stage to explain the difference donors can make to young cardiac patients and introduce parent speaker Stacey Zenzmaier.
Stacey is mum to little Arden who was born with Severe Aortic Stenosis – a narrowing of the aortic valve. At just minutes old, he was whisked away for his first procedure. He spent six months in Intensive Care and had three open heart surgeries before he was a year old.
Arden has now been home for 11 months. But every day, eight babies in Australia are born with a heart condition and every day, parents are having to cope with the emotional impact this diagnosis can have.
During her speech, Stacey said, "nothing can ever prepare you for the emotional rollercoaster that families like us go through. I have only told you the 5-minute rundown. The emotional scarring that you come away with, that I will no doubt spend the rest of my life healing from, is just heart wrenching.
Arden has no prognosis. We don't know what tomorrow, six months, a year's time will bring. Living that day in, day out, as I'm sure you can imagine is not easy."
Funds from the night will help purchase a state-of-the-art cardiac ultrasound machine for the Intensive Care Unit at Sydney Children's Hospital, Randwick. This machine is the tool cardiologists need to detect potentially life-threatening heart abnormalities.
Funds will also support world-first research project, Cherish, an ongoing study which investigates the emotional impact being born with a heart condition can have on children and their families. The results from this study will develop new and innovative clinical services in relation to mental health and the well-being of the whole family.
A huge thank you to everyone who made sunSCHine 2018 such a success. Your support will make an incredible difference to families like Stacey and Arden.
To read more about Stacey's story, you can read her blog here: https://awolfestale.wordpress.com