Lighting up the Hospital this Christmas
4 December 2018
Christmas is a time for family, friends and fun times at home. But for some young patients at Sydney Children's Hospital, Randwick it's not possible to be home during the festive season.
That's why we've launched 12 Days of Christmas, it's the perfect opportunity for our corporate partners and commuity groups to bring the magic of Christmas to kids in Hospital.
On the 1st Day of Christmas, volunteers from Ausgrid and 6-year-old Alex joined together to officially launch Christmas at the Hospital.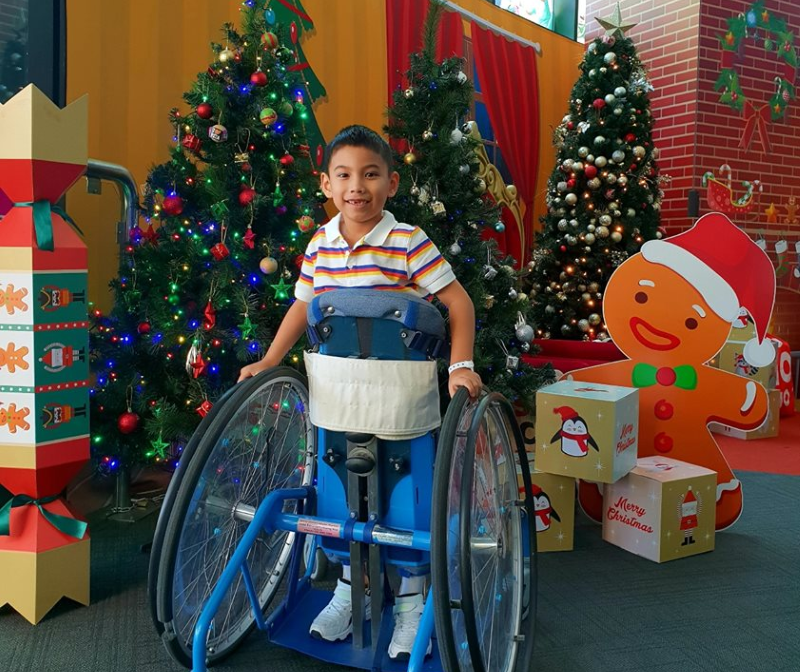 Alex has spent the last three weeks in Hospital recovering from surgery. He can't be home to decorate his own Christmas tree, so he was given the very important job of turning on the Christmas lights.
Thanks to Ausgrid for sponsoring this jolly day and kick-starting our festive celebrations. We have lots more planned in the lead up to Christmas - from Christmas crafts to special guests - there's something for everyone this holiday season.