Coogee Bay Hotel Golf Day raises $213,578 for sick kids
1 November 2018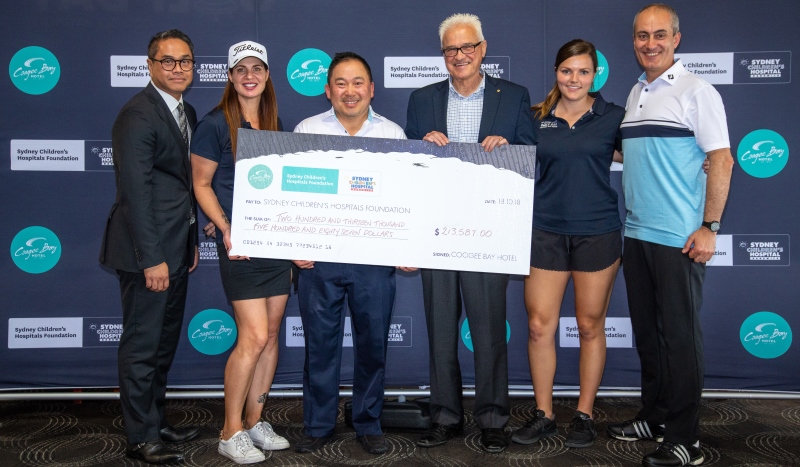 In celebration of their 21 annual Golf Day, Coogee Bay Hotel has raised a staggering $213,578 to support sick kids at Sydney Children's Hospital, Randwick.
A record-breaking amount raised by the team in one day, the Hotel has donated over $3million to the Foundation in the past two decades.
Coogee Bay Hotel's ongoing support has helped to fund a number of new facilities and initiatives to better young patients. These include fellowship programs, two surgical theatres, a clinical wing at the Ainsworth building as well as free accommodation for families who need to travel long distances for treatment. This year, funds raise will support vital research carried out at the Hospital.
With a commitment to the Children's Better Health Initiative, where the Hotel will continue to fund ground-breaking research, the local community has never been more important to them.
"Coogee Bay Hotel has been central to the Coogee community for over 140 years. We believe in putting our money, muscle and minds into helping our local area and thus promoting health, happiness and quality of life. Our ongoing partnership with Sydney Children's Hospitals Foundation emphasises how important community support is to the team." Lindsey Potts, Marketing Manager at Coogee Bay Hotel.