Signs and symptoms of meningitis
When Jack fell ill we had no idea what the diagnosis would be.
He woke up as normal in the morning then went down for his usual mid-morning nap. But when he woke up he was a different baby. He began vomiting then became very irritable with a very high fever that persisted. This progressed in a matter of hours to being listless and super light-sensitive. There were no rashes, diarrhoea or visible signs of pain.
Initially it had all the hallmarks of a virus, but things kept getting worse.
Meningitis Symptoms
Meningitis can be hard to recognise in the early stages. This was certainly the case for Jack.
Symptoms can be similar to those of the common flu and can develop quickly, over a matter of hours.
The main symptoms to look out for are fever, vomiting, headache, stiff neck, sensitivity to light, and drowsiness or altered consciousness. The signs and symptoms do not appear in a definite order and some may not appear at all.
This symptoms list does not include every possible sign and symptom of meningitis. Contact your local healthcare professional to ask about the most common symptoms in your country.
It's important to know the warning signs and to get medical treatment fast. Until the cause of meningitis is known, it should be regarded as a medical emergency.
Know the Symptoms
Arching of the back (infants)
Behavioural changes
Blank, staring expression
Bulging

fontanelle

(infants)
Cold hands and feet
Diarrhoea
Dislike of being handled (infants)
Drowsy or difficult to wake
Fever
Irritability
Listless, less responsive
Loss of appetite, refusing food (infants)
Muscle, leg or joint pain
Neck retraction with arching of the back (infants)
Pale or blotchy skin
Rash or spots that don't fade with pressure (also called

purpure

or

petechiae

)*
Rapid breathing
Seizures, fits or convulsions
Sensitivity to light
Severe headache
Stiff neck
Unusual high-pitched cry (infants)
Vomiting
*Not everyone who contracts meningitis will get a rash. Don't wait for a rash to appear before getting help.
This post is based on information from the Australian Meningitis Foundation https://www.meningitis.com.au/meningitis/signs-symptoms/
What is meningitis anyway?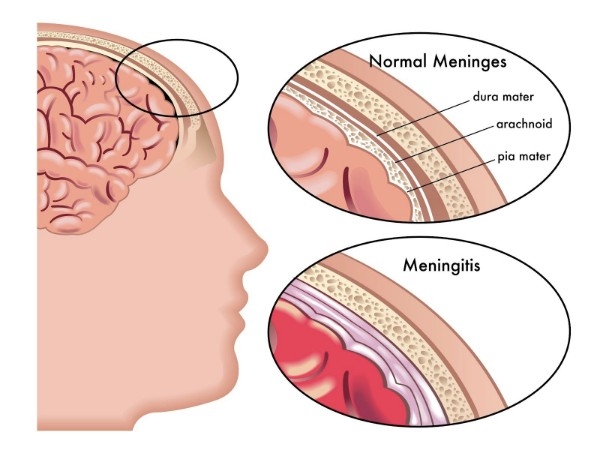 While we knew about meningitis before Jack got sick, and through my work in disability sport I have an idea of some of the long term impacts, we probably didn't have much of an idea about how serious it could really be for little ones. Suffice to say we know a whole lot more now!
So here's a brief rundown of what meningitis is for anyone who is interested.
The information here is based on information from the Australian Brain Foundation (http://brainfoundation.org.au/disorders/meningitis)
Meningitis is a rare but serious infection of the membranes (meninges) that cover the brain and spinal cord. Meningitis can be caused by a range of different bacteria, fungi and viruses.
- Viral meningitis is usually mild and recovery is swift.
- Bacterial meningitis is a medical emergency and can be fatal without prompt treatment.
- Fungal meningitis is most commonly caused by an infection of the fungus, Cryptococcus. It does not develop acutely, but usually progresses slowly, causing headaches and cranial nerve palsies. It may be fatal or cause permanent brain damage.
In Jack's case he has been grappling with bacterial meningitis - so things were very serious indeed.
The germs that cause bacterial meningitis may live in the nose and throat. People of any age can carry them without becoming ill, but they can infect someone else through coughing or sneezing.
TREATMENT
Viral meningitis is usually mild and antibiotics are not needed. It is usually treated like the flu with patients advised to get bed rest and drink plenty of fluids.
Bacterial meningitis is a medical emergency and can be fatal if not treated quickly. Intravenous antibiotics are usually started as soon as bacterial meningitis is suspected. Close contacts are sometimes given clearance antibiotics to reduce the risk of further infection.
Fungal meningitis is treated with intravenous and oral anti-fungal agents.
In the early stages Jack was treated with a broad antibiotic by IV to attack the infection, plus steroids to reduce the swelling on the brain. Once the doctors were able to pinpoint the exact strain of bacteria we switched to a more specific antibiotic.
PROGNOSIS
Prompt treatment of meningitis is vital. Early diagnosis and treatment reduce the risk of infection and the risk of complications from infection.
Viral meningitis is usually mild and recovery is swift with the illness getting better on its own in 7-10 days.
Bacterial meningitis can be severe. Recovery can be slow and not everyone has a full recovery.
The death rate is about 5 per cent and some patients are left with permanent disabilities such as cerebral palsy and deafness.
Thankfully, Jack is on track for a complete recovery with no ongoing issues, although we won't know about any hearing loss until an audiology test is done in a couple of months' time. But things look good at the moment.
FURTHER INFORMATION AND SUPPORT
Click here for the latest Australian research papers on Meningitis.
Read More at Virtual Medical Centre
Better Health Channel - www.betterhealth.vic.gov.au
Meningitis Foundation of Australia - https://www.meningitis.com.au
Meningitis Foundation of America - www.musa.org
National Institute of Neurological Disorders and Stroke - www.ninds.nih.gov/Disorders/All-Disorders/Meningitis-and-Encephalitis-Information-Page
This post is based on information found here http://brainfoundation.org.au/disorders/meningitis
We've chosen to raise much needed funds for Sydney Children's Hospital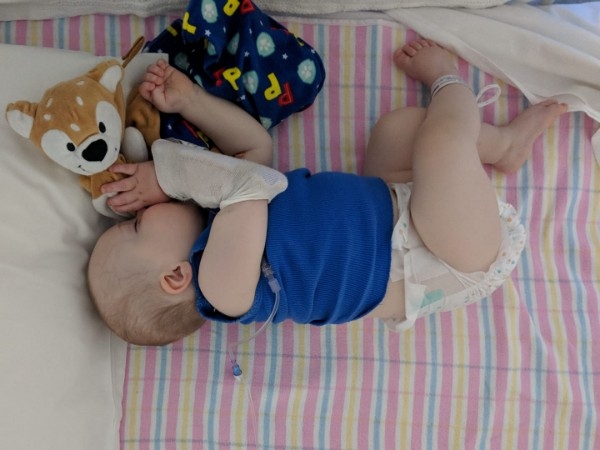 The 2nd of September was Jack's first birthday
, but he missed all the fun
.
Little did we know he was battling a bacterial infection. After 3 days and 3 trips to the Bowral Hospital emergency department he was admitted, then within hours he was transferred to Sydney Children's Hospital in Randwick. Eventually a diagnosis of bacterial meningitis was confirmed.

So far it's been 2 weeks of tests, scans and treatment, expert advice from numerous specialists and of course the amazing care and support of the nursing team. As first time parents, seeing our normally happy, cheeky, active boy in such pain and despair has been heartbreaking. We aren't there yet, but soon Jack will be heading home as cheeky and vivacious as ever.

Sydney Children's Hospital, Randwick, is one of Australia's leading specialist medical centres for children, offering a safe and friendly healing environment for children from NSW and beyond. The hospital's expert medical staff care for more than 69,000 critically ill and injured children every year, including our Jack.

We will be forever grateful that our little guy has been so well looked after and so we have decided to give back and say thank you by raising much needed funds for Sydney Children's Hospital.
While of course Jack's experience is our main motivation we've also met some families that are facing challenges far greater than ours.
So, if you love Jack and are wondering what you can do to help or would just like to ensure other little ones get the care they need then we invite you to give any amount you can.

Thank you for your support!
Michael, Samantha and Jack.
Thank you to my Supporters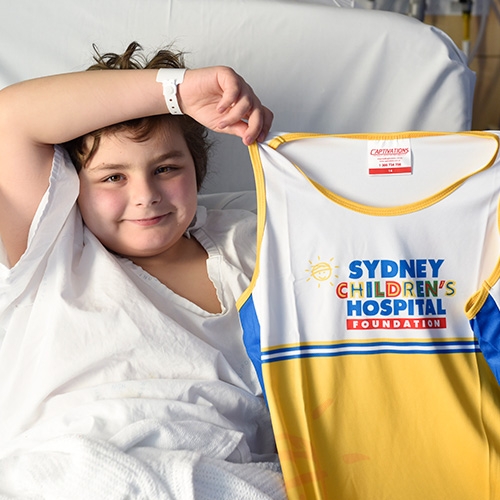 Samantha And Michael Woods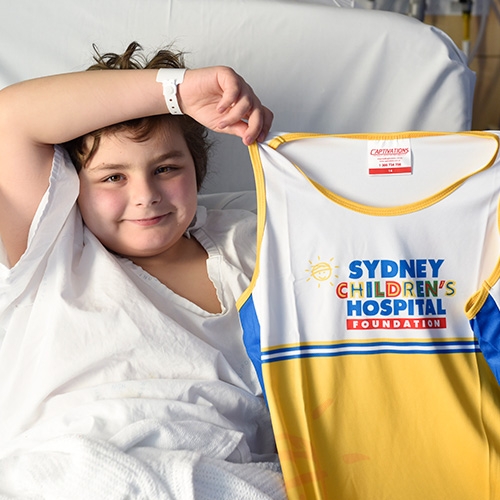 Giles Newton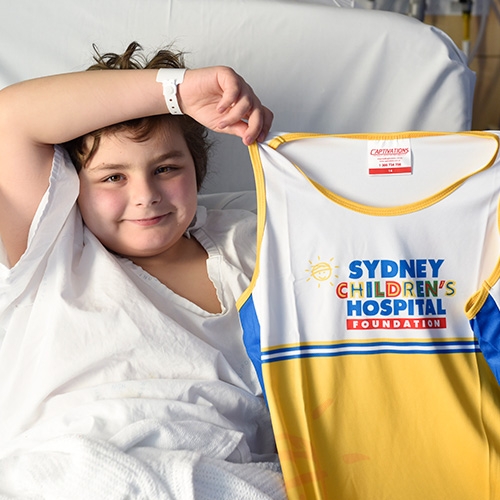 Sam Woods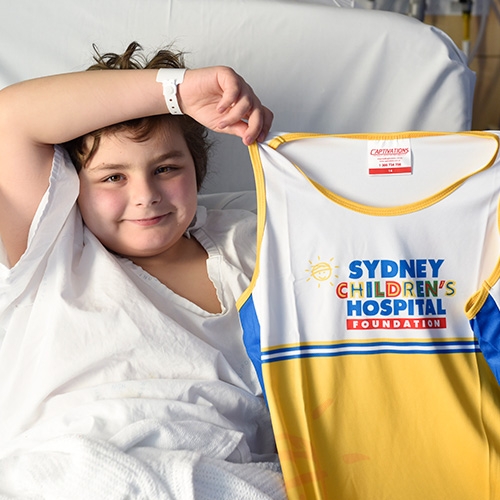 Judith Harband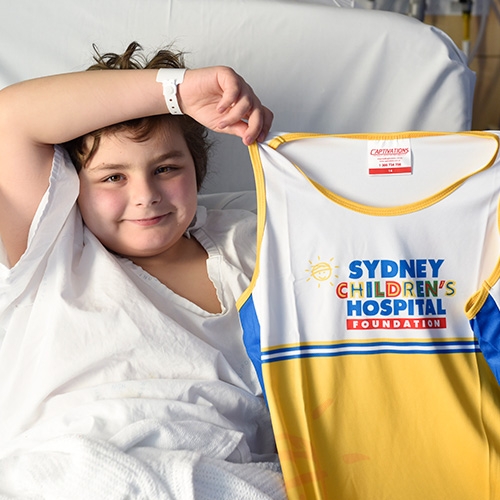 Stacey Wilson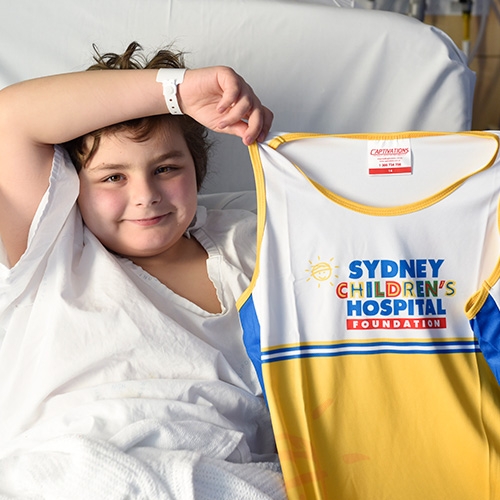 Peter And Dorrie Downs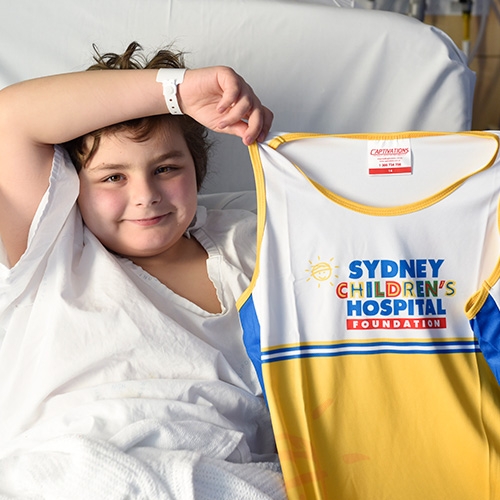 John Cranwell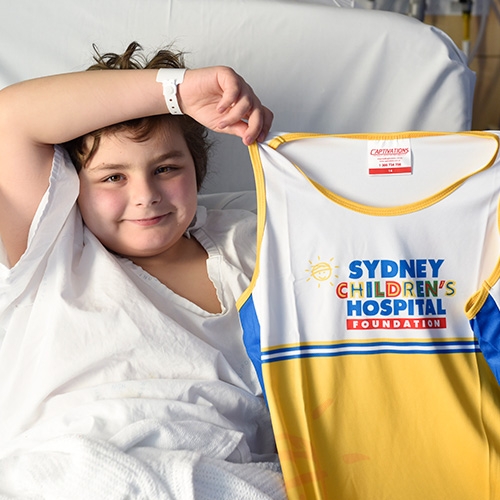 Bruce Woods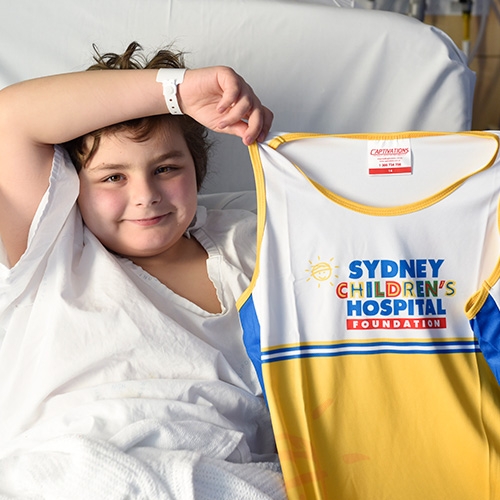 Natalie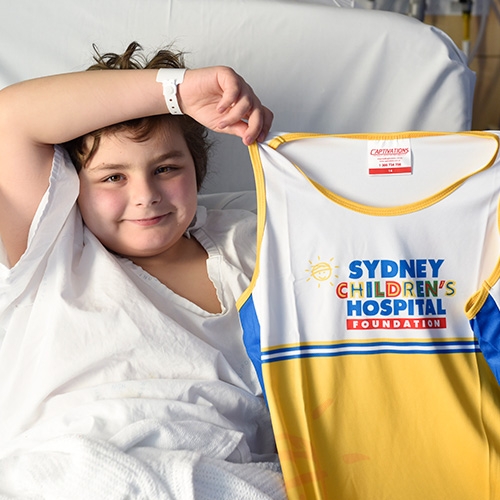 Tayla Castles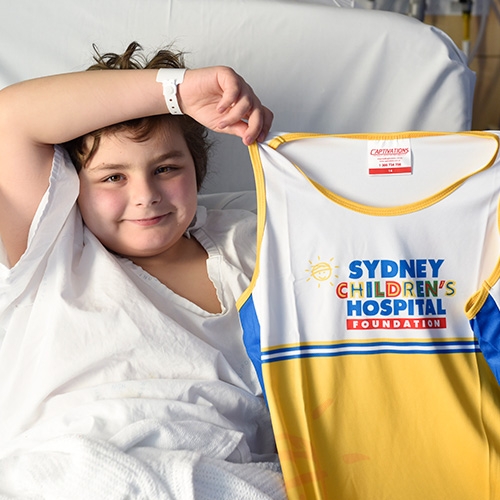 Elanor & Jeremy Huk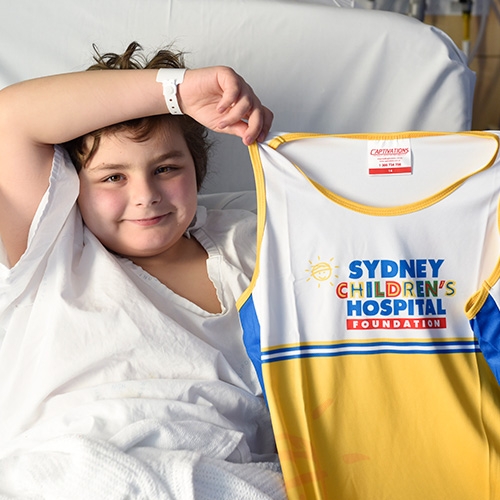 Melanie Mackie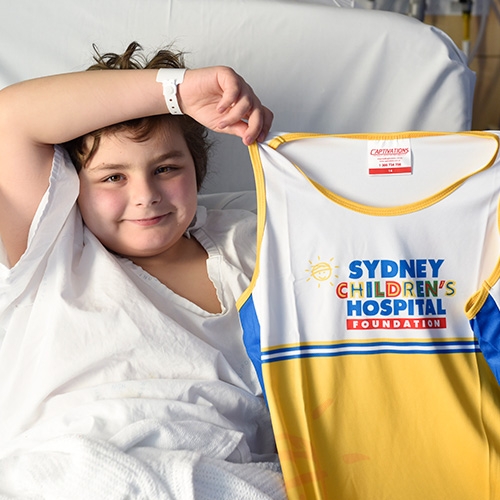 Gus Wilson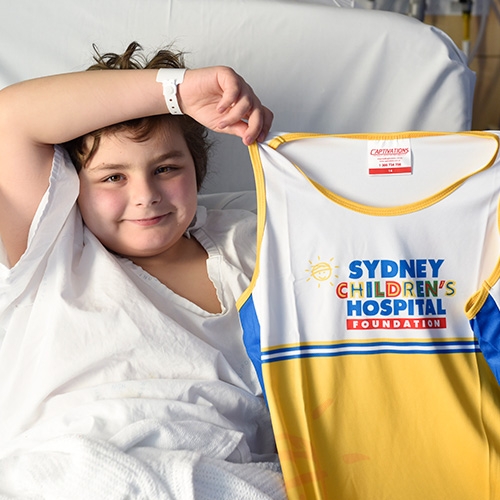 Jo Pietrobon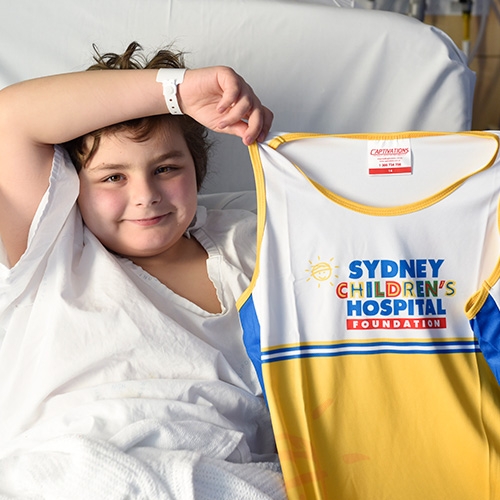 Anna Moloney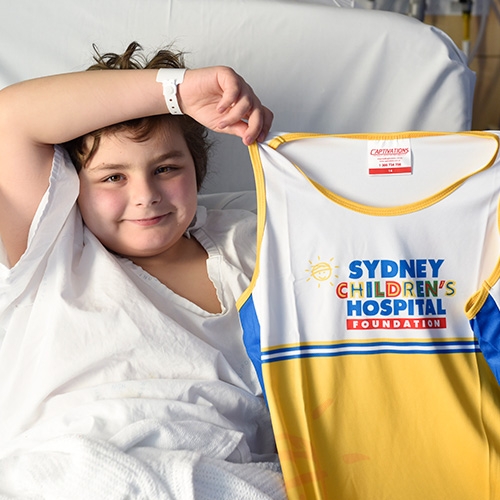 Laura Greaney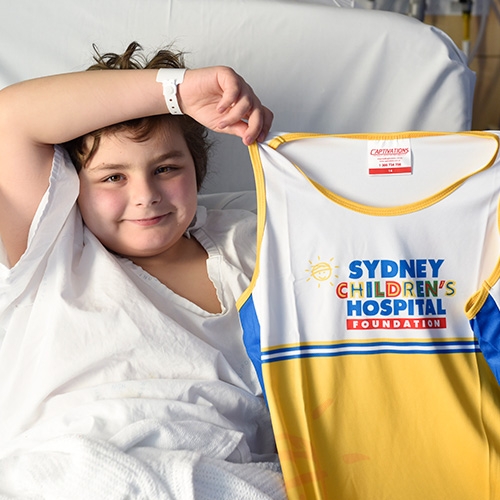 Cara Mcfawn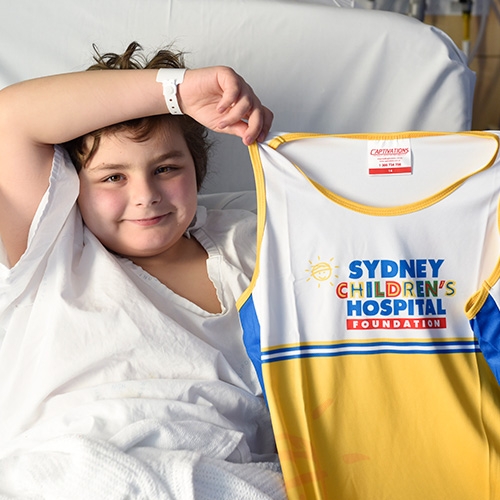 B-rad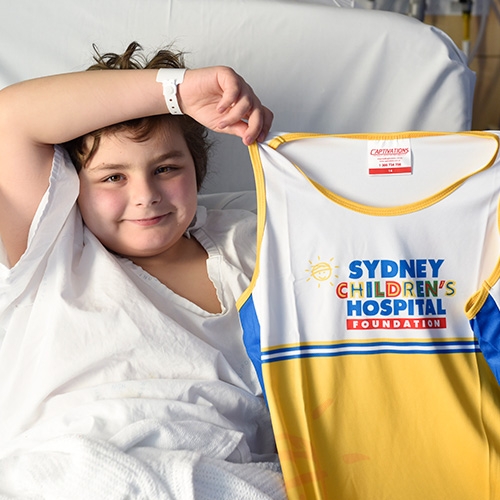 Jill, Ryley, Alex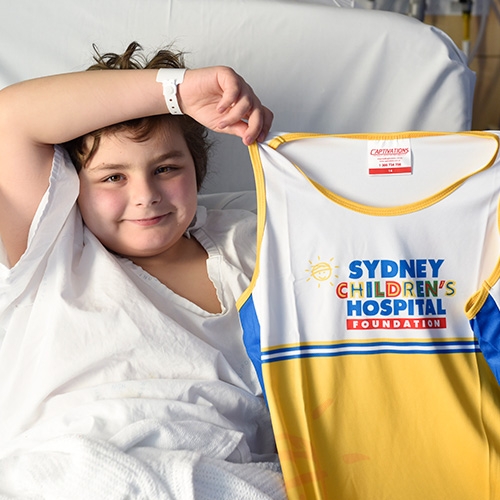 Todd & Alison Lantry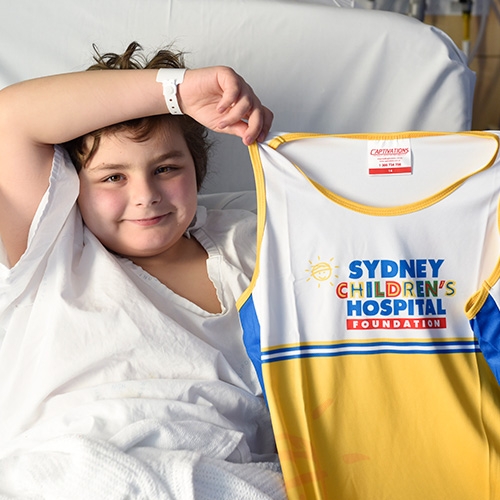 Anna Muldoon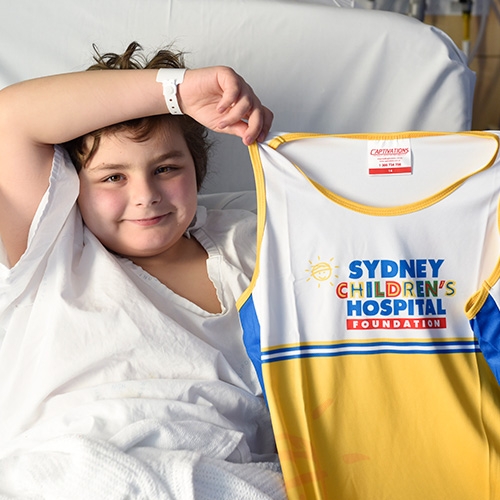 Clare Burton