Spring Art Exhibitions
20 September 2018 – 29 November 2018
The third rotation of exhibitions for 2018 will see five incredible displays fill the corridors of the Hospital from Thursday 20 September to Thursday 29 November 2018.
The Art Program uses the visual arts in all forms to transform Sydney Children's Hospital, Randwick into a place of wonder and respite, creating dialogues between artists and patients. Through the Collection and Exhibition Program, the Art Program also provides opportunities for emerging artists to showcase their talents.
Many of the artworks on display are available to purchase, with a portion of each sale going to support the Foundation. For more information about purchasing artworks please contact the Art Program by phone 02 9382 1188 or email info@schf.org.au.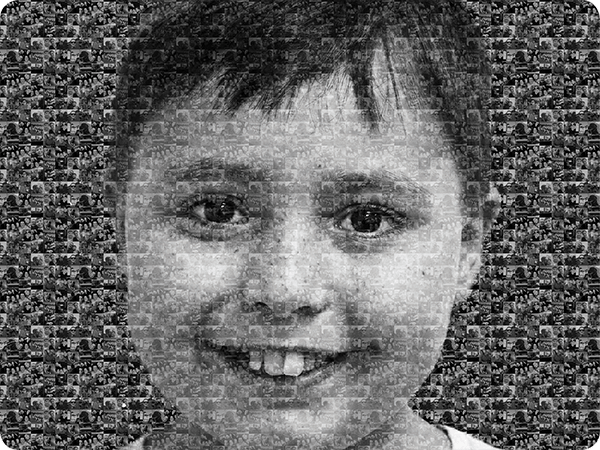 A Little Piece of Me
"A Little Piece of Me" is a photography project designed by artist Andrew Christie which examines how an individual's identity can be explored, communicated and interpreted through visual expression. The Art Program, in collaboration with the Child Life Therapy team of Sydney Children's Hospital, Randwick, has been working with patients and families from the Palliative Care team to deliver this project. Using photography, participants will explore how identity is formed and enforced by the many people that help build a support network through family, friendship, community, medicine, therapy and all those who help shape their life experience.
Image: Owen (2017) Andrew Christie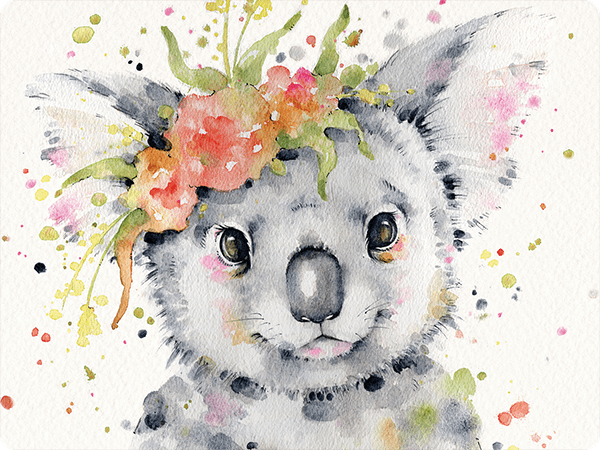 Sillier Than Sally
A champion of bright colour, artist Sillier Than Sally will showcase her lively, energetic and colourful watercolour and mixed media works in "Little Darlings" on level 0 of the Hospital.
Image: Little Koala (2018) Sillier Than Sally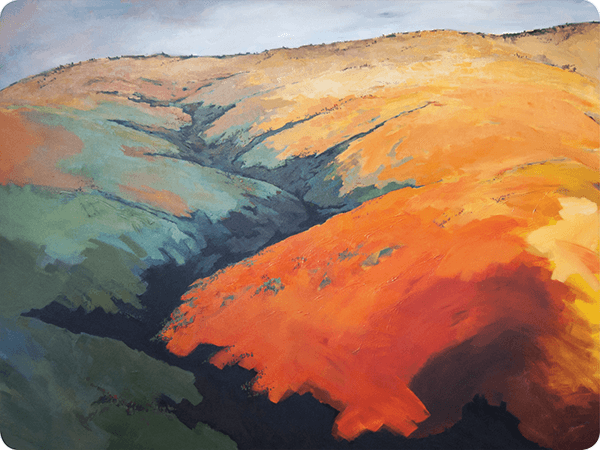 Walking This Land
Sue Severino's exhibition "Walking this Land" demonstrates her passion of painting landscapes capturing the fragile remote environments of the Australian arid zone. Severino's works aim to draw people into reflection of this inspiring environment, stimulating the viewers' senses of its unique beauty with its vastness, heat, wind, subtle colours and deep shadows.
Image: BackCountry Fowlers (2017) Susan Severino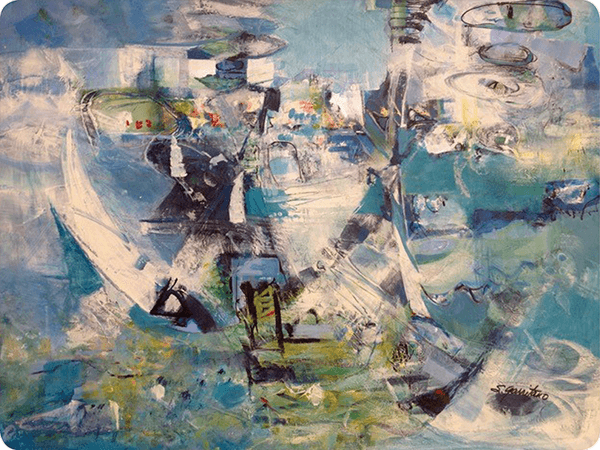 Colourways
"Colourways" from artist Sandra Garritano, reflects an intense exploration for living by the sea. The vibrancy of colours and intensity of textured layers are used to express the inspiration found in so many local environments. The paintings don't depict a specific place, but rather the culmination of many places.
Image: Colourways (2017) Sandra Garritano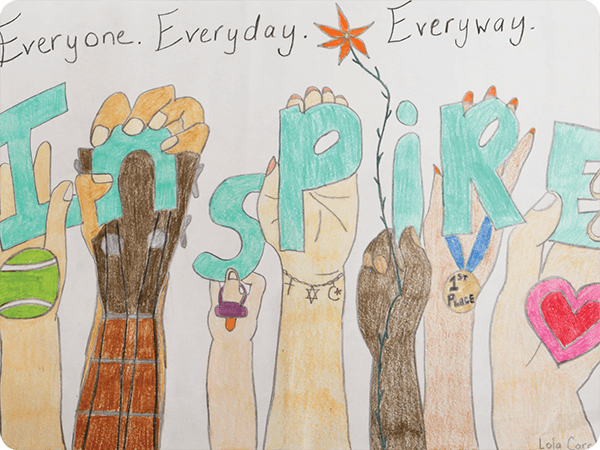 INSPIRE!
Level 2 will host the return of the "INSPIRE! Annual School Art Prize". This year the Art Program has selected Marrickville West Public School to be our "INSPIRE! School of the Year". Our key 'kids-helping-kids' exhibition will comprise of a huge array of artworks made by school students to inspire the patients and families of the hospital.
Image: Inspire (2018) Lola Carreno - Marrickville West Public School