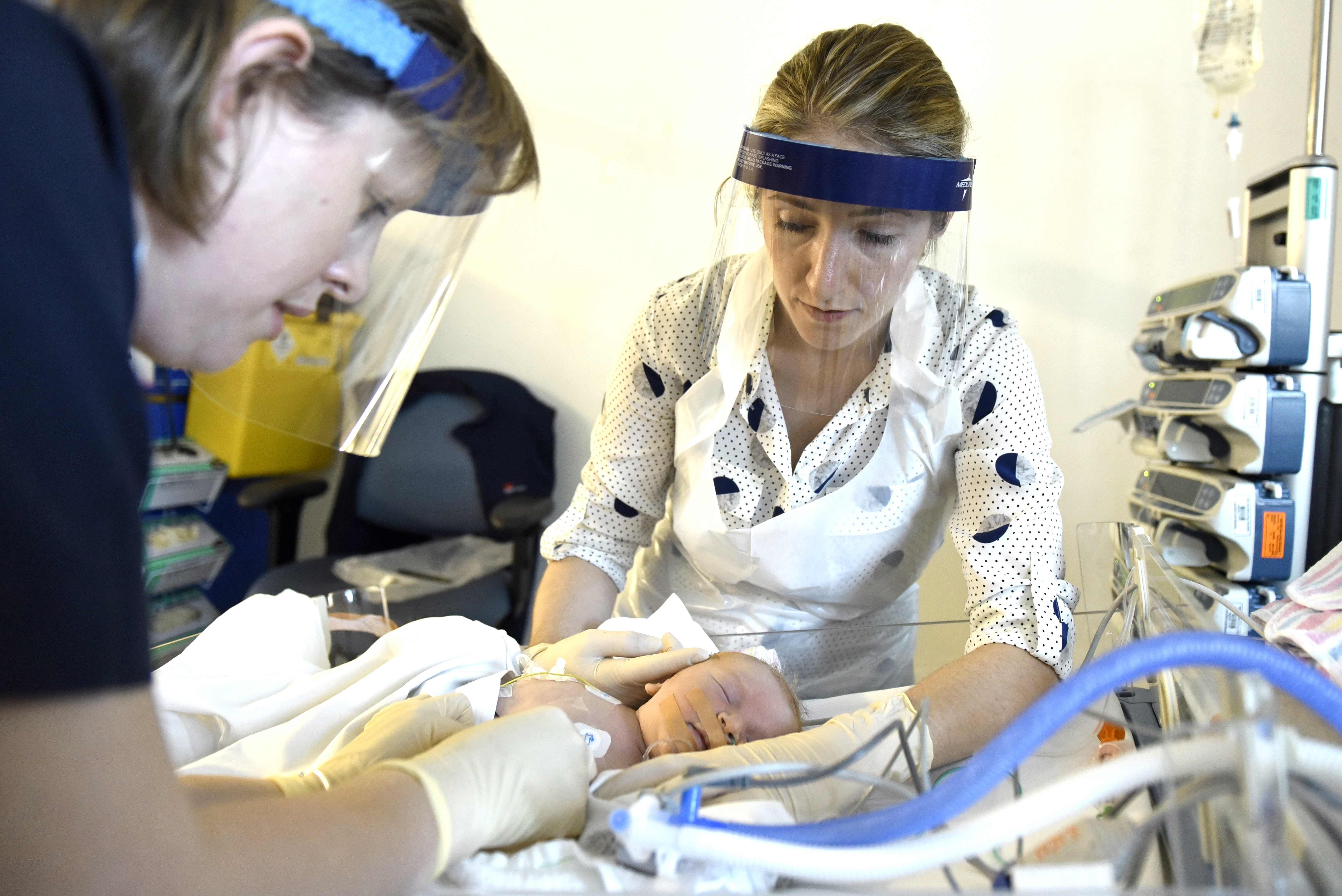 About The 10th Annual Diamond Event
Funds raised at The 10th Annual Diamond Event will support the Fellowship Program which is crucial to the development and success of children's medical care.
Fellows provide expert care for patients, whilst also increasing their skills in a specialised field. This helps them improve diagnostic methods for children, increase cure rates, reduce side effects of treatments and improve long-term outcomes. It is not only today's patients who will benefit from the Fellowship Program but future generations of children around the world.
The Diamond Event 2018 raised over $750,000 for the Fellowship Program at Sydney Children's Hospital, Randwick.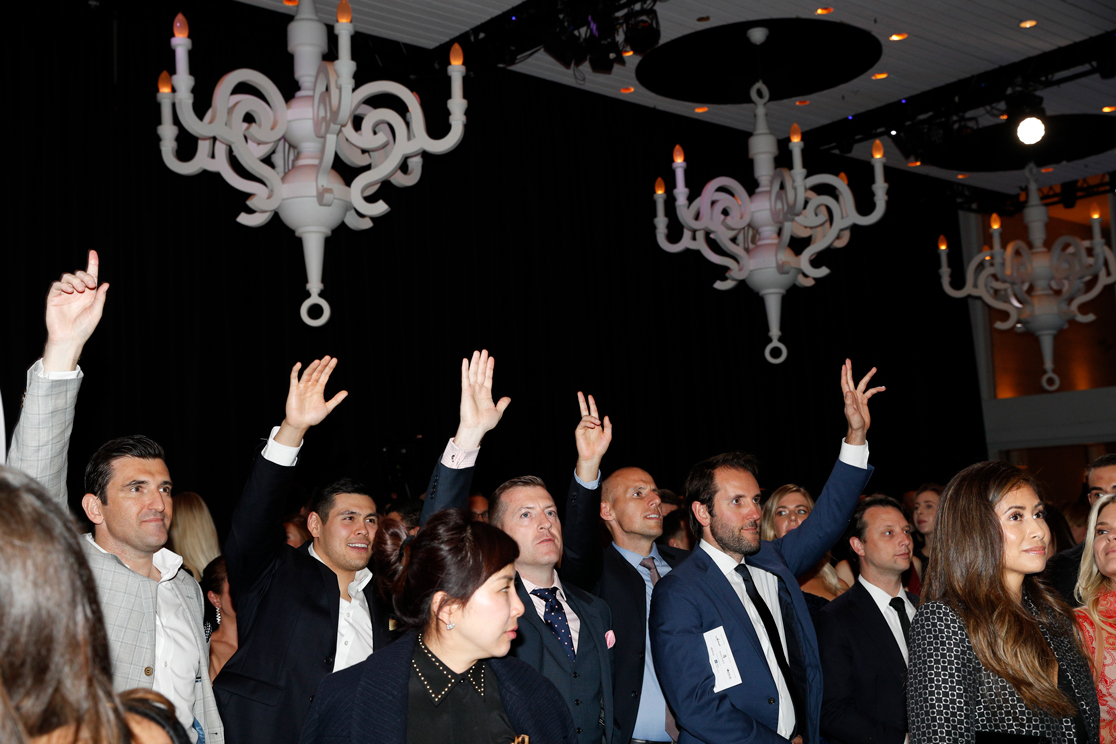 How you can help
There are a number of ways for those attending, and those who are unable to attend, to support the efforts of The Diamond Event.
Raffles: During The Diamond Event you will have the opportunity to win a range of prizes.
Live Auction: The auctioneer will accept your live bids on a number of priceless experiences.
Silent Auction: Bidding will open before The Diamond Event on our silent auction, which will include some incredible auction items.
Live Pledges: Help support the Sydney Children's Hospitals Foundation with your cash pledges conducted on the night. Your pledge will be recognised within the Hospital.
Donate: If you are unable to attend the event or would prefer to give your support privately, you can donate at any time leading up to the event.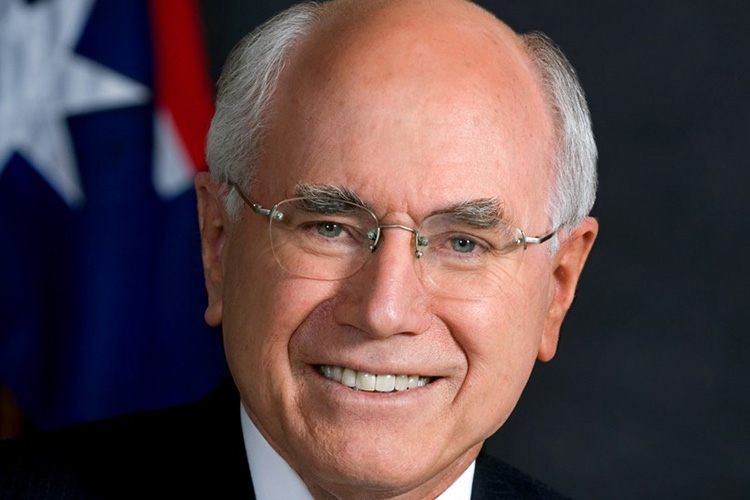 Lunch with the Hon. John Howard OM AC
Dine with Australia's second longest serving Prime Minister, John Howard. This unique opportunity makes for an impactful client event, staff or board function...or simply an extraordinary affair for friends and family. For eight guests.
Generously donated by Hon John Howard OM AC
Value: Priceless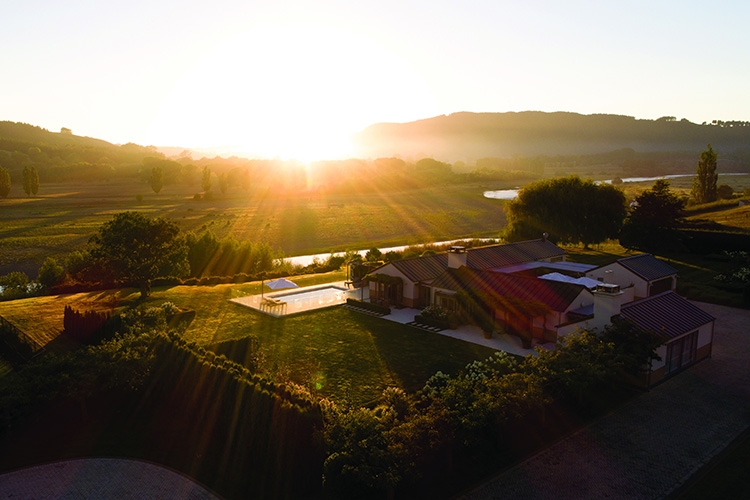 Craggy Range's Luxurious Lodge Escape
Indulge in the ultimate food and wine escape at Craggy Range's luxurious lodge for three nights. The Lodge at Craggy Range sits high above the Tuki Tuki Valley with generous views from each of the four stylishly appointed king bedrooms, complete with en-suite. The formal living area offers views to Te Mata Peak with dining and sitting areas by an impressive open fireplace. You'll also be treated to a private tour and tasting with their Chief Winemaker along with a bespoke four course dinner designed and prepared by the Head Chef, perfectly paired with award-winning Craggy Range wine.
Generously donated by Craggy Range
Value: $14,000 AUD
A week in the amazing Aspen at Snowmass
Enjoy beautiful Aspen with this ski-holiday getaway like no other for two people. Located in Colorado USA, Aspen Snowmass is a resort where locals and visitors alike come together to enjoy the outdoors, culture, adventure and glamour. With four ski mountains on one lift ticket, this is the perfect winter wonderland which offer thrills when you need a rush and scenic groomers when you need to unwind. Off the slopes, the action continues with world-class aprés ski, dining, arts and events. Your prize includes 7 nights accommodation at the first-class Aspen Square hotel and a 6-day Aspen Snowmass lift passes for two people valid on all mountains.
Generously donated by Travelplan Ski
Value: $9,000 AUD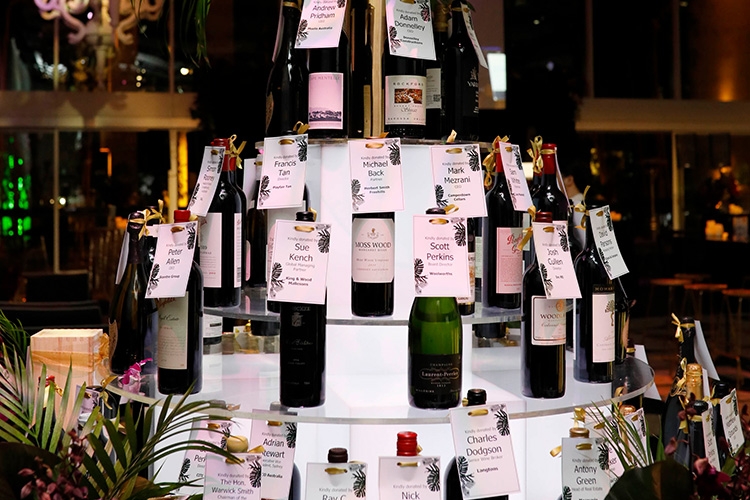 CEO Cellar
Many of Australia's most generous and notable leaders have dusted off their favourite drops from deep within their cellars and clubbed together to bring you the 2019 CEO Cellar.
This private and prestigious collection includes wine and liquor products with great Australian labels collectors will recognise like Penfolds Grange, Louis Roederer and Mount Mary, Quintet. French and European labels round out the collection, along with some one-of-a-kind finds.
Value: $10,000 AUD
Intercontinental Hayman Island Resort
You and your guest will enjoy a two-night stay in a beautiful Beach House, which will include gourmet breakfast for two each morning in Pacific and boat transfers to and from Hamilton Island for two.
Generously Donated by Intercontinental Hayman Island Resort
Value: $20,000 AUD
Art Auction - Live Auction Items #6 & #7
Sherri-Lee
David Bromley, synthetic polymer paint on canvas, 153x122cm
Value: $16,000 AUD
La Soir Bleu III
Tim Storrier, 2019, acrylic on canvas, 30 x 50cm
Value: $24,000 AUD
ABC Bullion Jewellry Raffle
Get ready to shine with this show-stopping 18 carat white gold and aquamarine range, with stones sourced and pieces designed especially for the 10th Anniversary of the Sydney Children's Hospitals Foundation's Diamond Event.
Earings & Cocktail Ring Raffle - First Prize
This beautiful set of earrings feature 15.81 grams of 18 carat white gold, 132 diamonds equalling 1.25 carats, and 42 aquamarine stones totalling 4.20 carats.
Value: $12,850
ABC Bullion Pendant Raffle - Second Prize
The stunning cocktail ring features 10.25 grams of 18 carat white gold, 88 diamonds equalling 1.10 carats, and 35 aquamarine stones totalling 3.60 carats.
Value: $8,275 USD
Raffle: $200 each or 3 for $500
Terms & Conditions
Prizes are not redeemable for cash and are non-refundable
Marvellous Miami Experience
Six nights at a trio of Miami's Hottest Hotels!
First, make a pitstop at Faena Hotel Miami Beach for two nights in an Ocean View Junior Suite for two guests, complete with daily American breakfast.
Next, visit the fantastic Four Seasons Hotel and Residences at the Surf Club for two nights. You and your guest will stay in a City View Room inclusive of a daily breakfast credit (up to $120 per day).
Finally, finish your Miami trip with a two-night stay at Acqualina Resort & Spa on the Beach. Enjoy an Oceanfront Room for two guests and daily breakfast buffet for two.
Your prize also includes one year's Professional Travel Consulting Services by the one and only Resort to Laura Madrid!
Value: $14,500 USD
Raffle: $200 each or 3 for $500
Terms & Conditions
Each certificate must be used for consecutive nights and subject to availability. Not valid on major holidays. Acqualina Resort & Beach stay is also not valid on weekends or blackout dates. Expires on August 23, 2020. No extensions.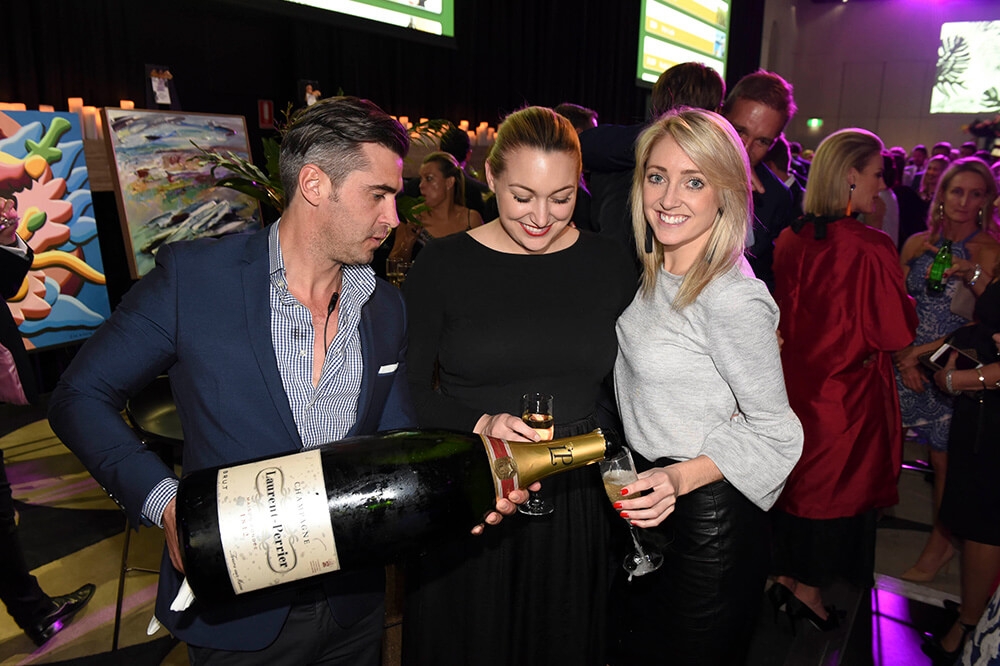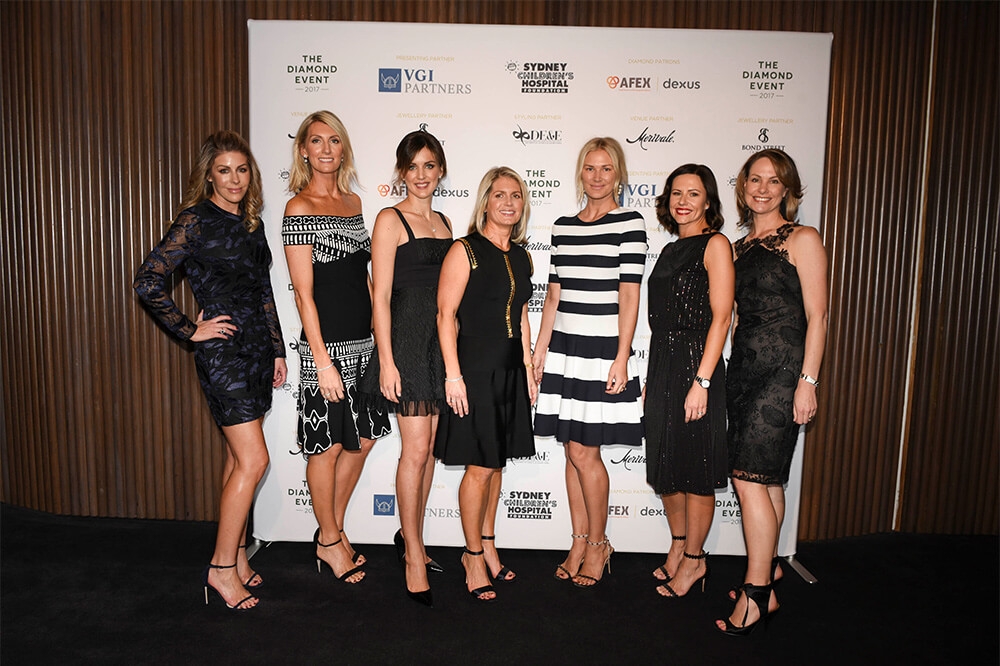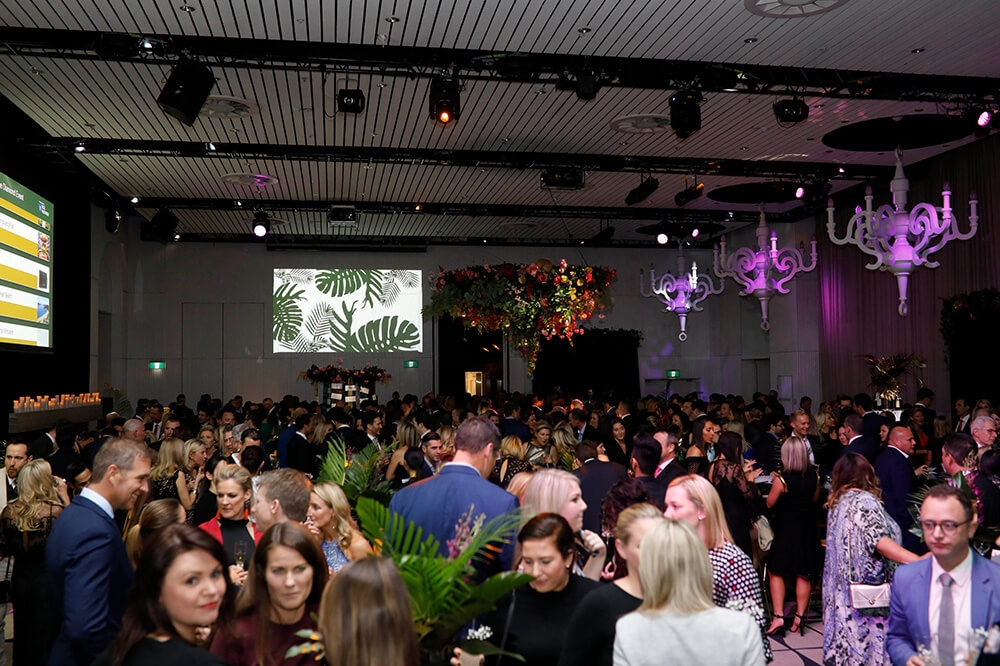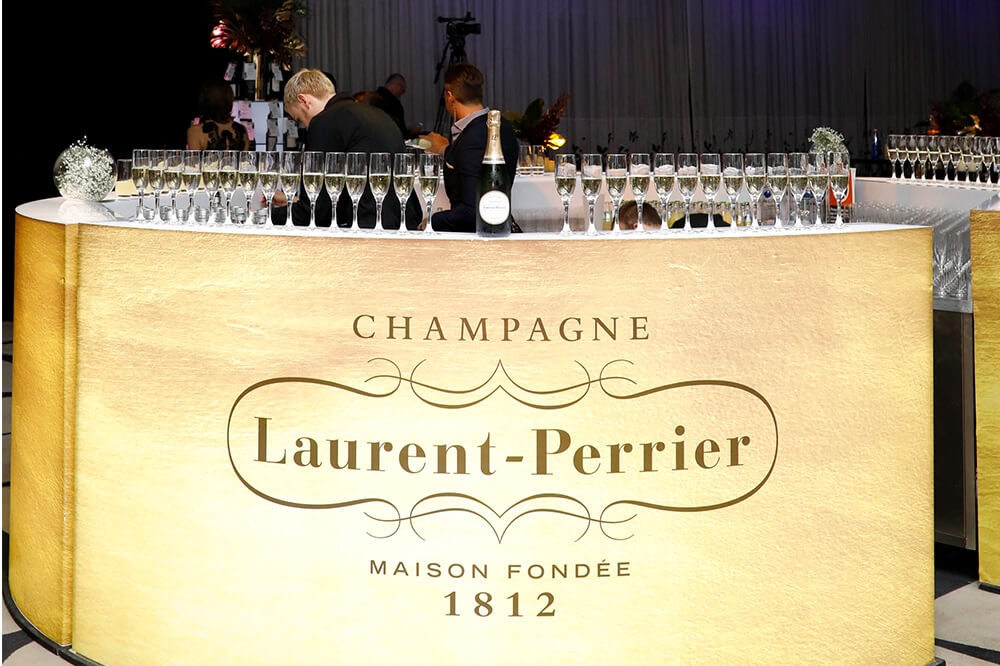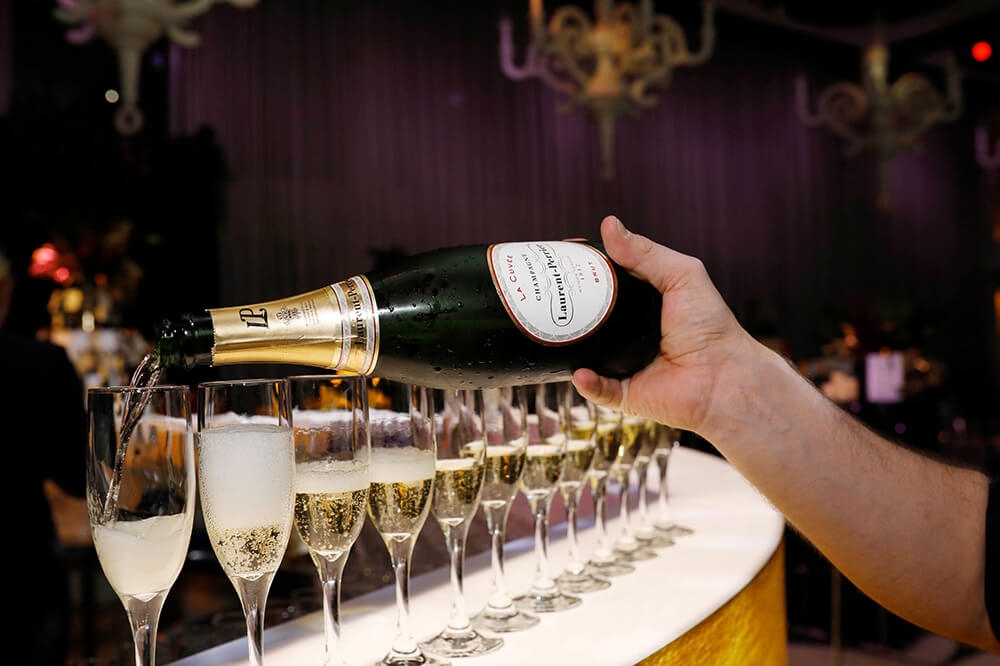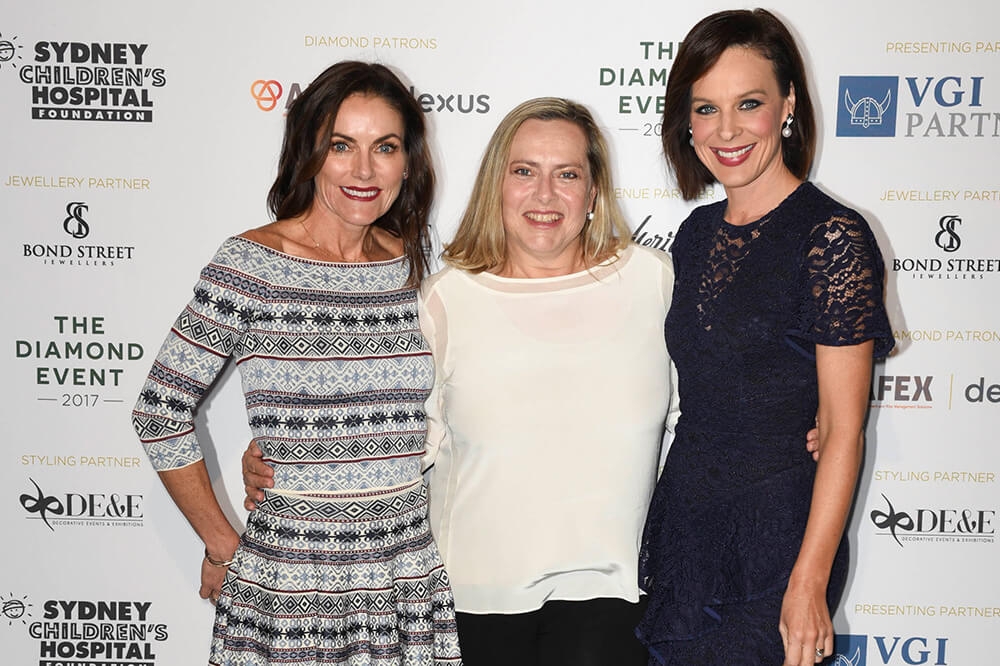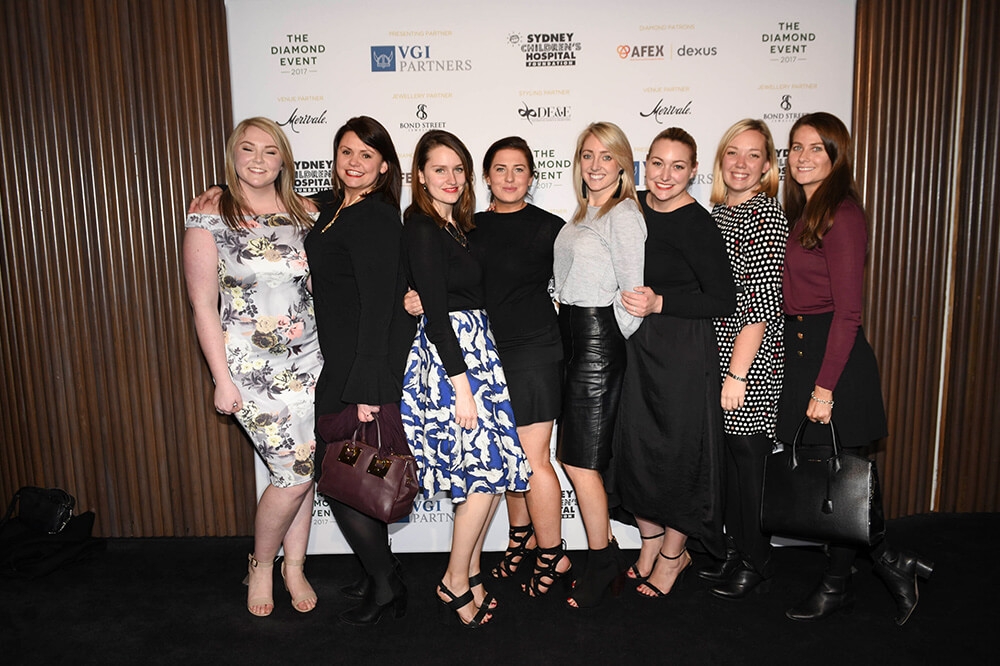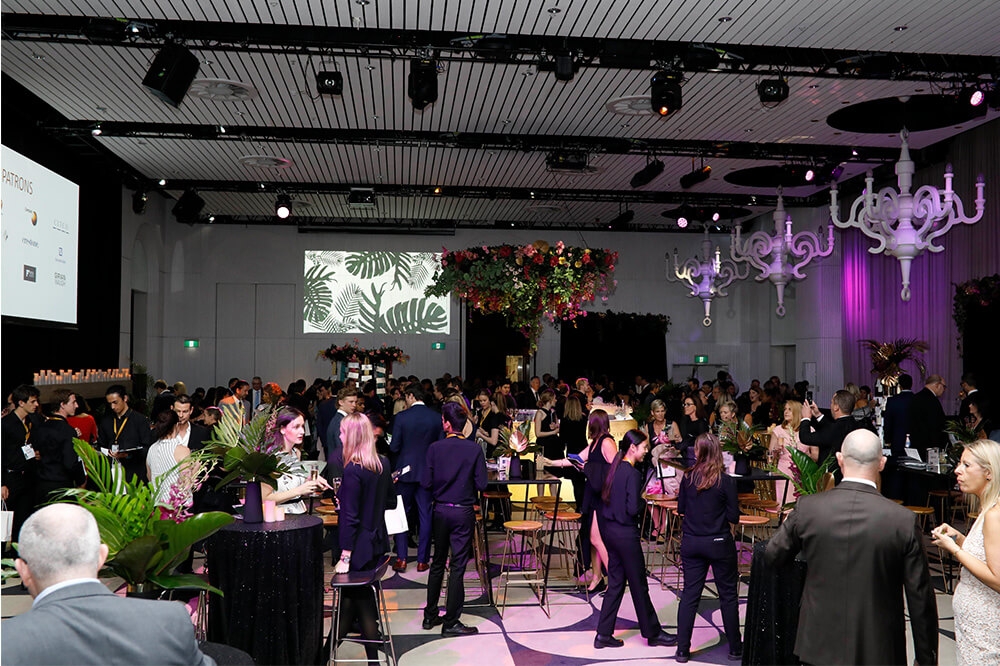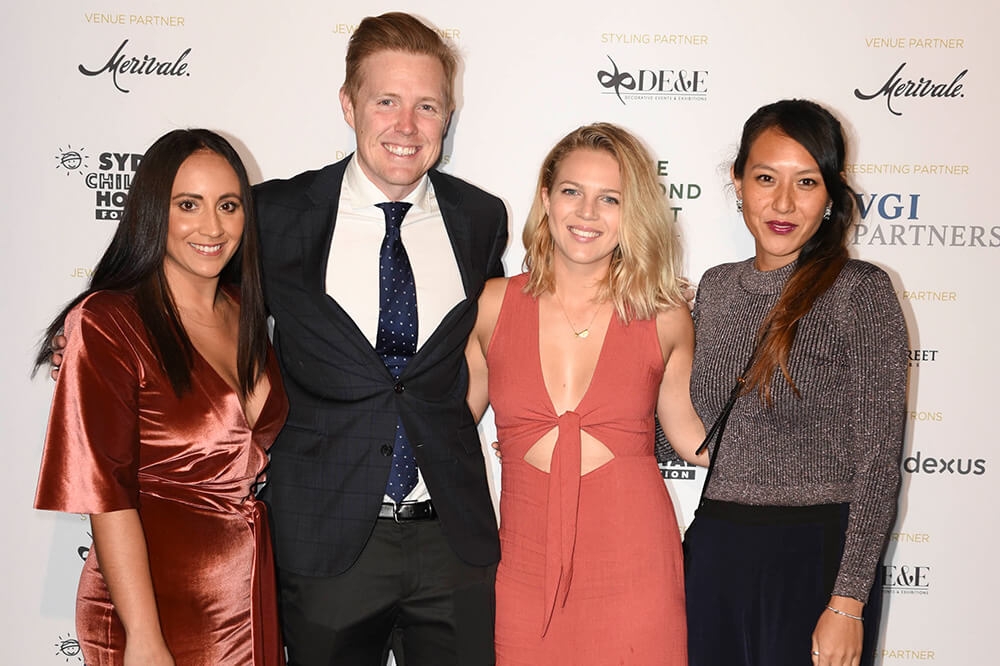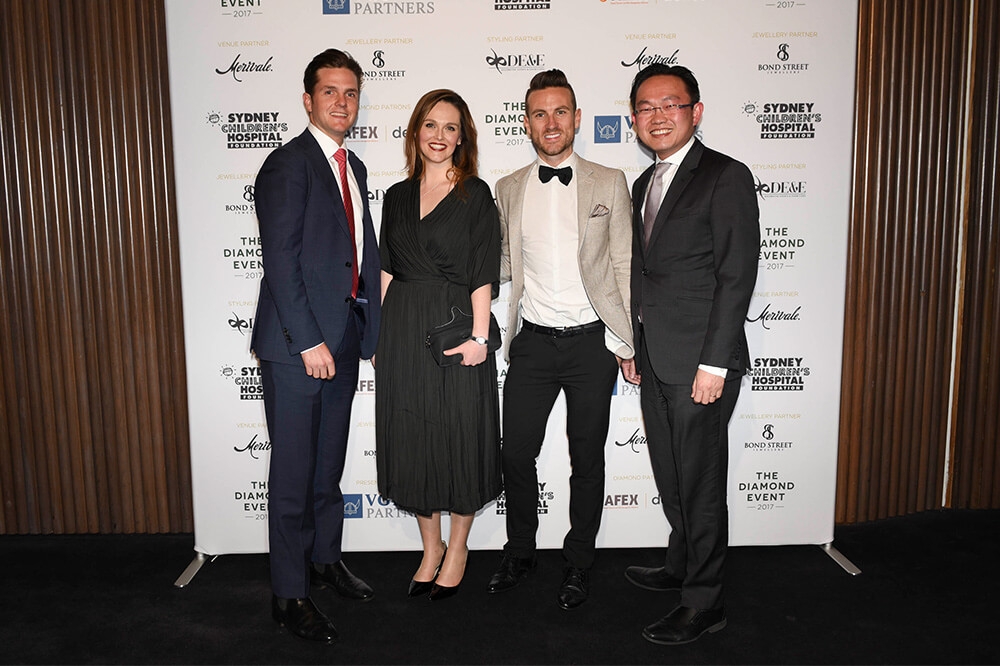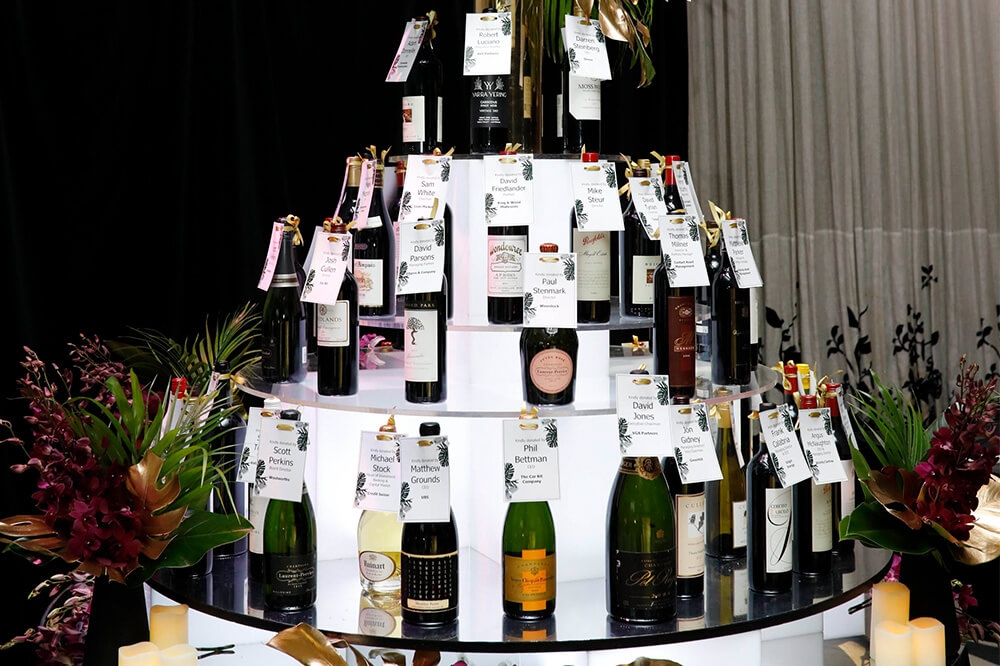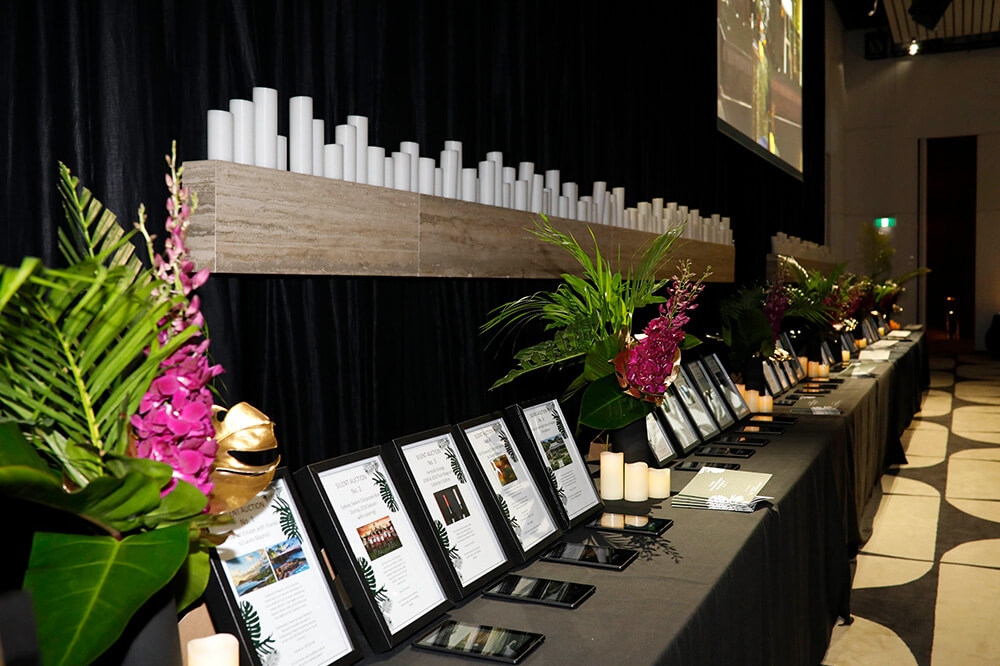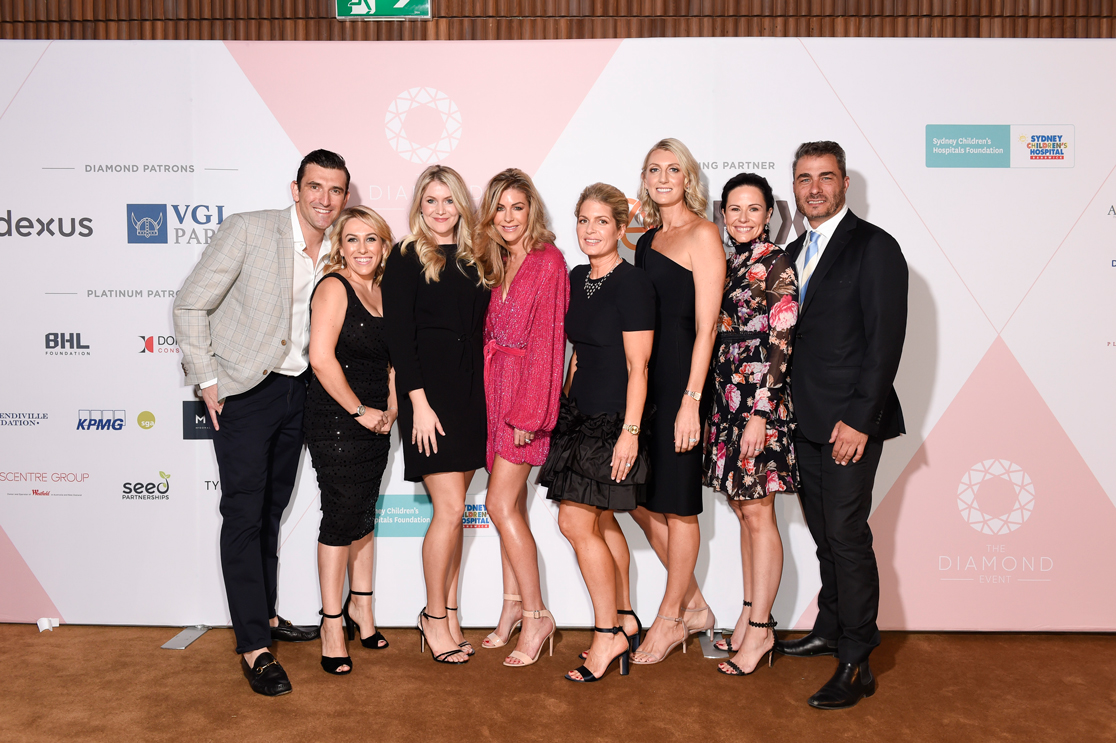 The Diamond Event Committee
Samantha Luciano, Co-Chair
Simon Fox, Co-Chair
Sally Donnelley, Deputy Chair
Amanda Lacey
Charlie Tynan
James Swete
Nick Wokes
Richard Poulton
Sally Bettman
Sarah Perkins
The Diamond Event Ambassadors
Deborah Coakley
Mandy Steinberg
Penny O'Meara