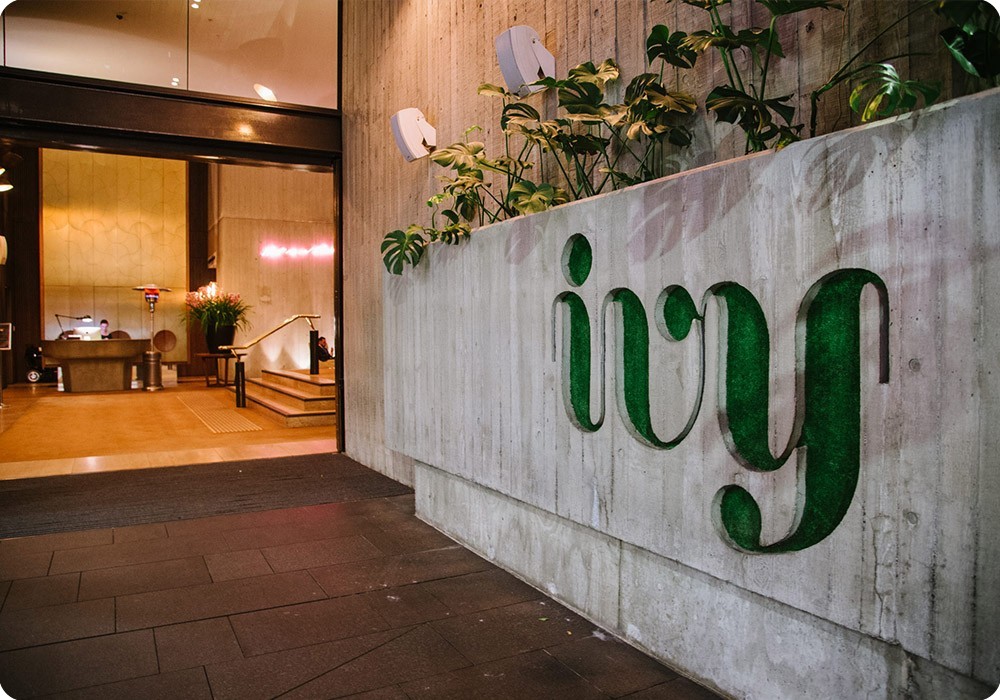 About The Diamond Event
The Diamond Event 2017 supported The Australasian Centre for Personalised Cystic Fibrosis Medicine at Sydney Children's Hospital, Randwick to fast-track research aimed at finding a cure for patients living with Cystic Fibrosis.
Every four days, a baby is diagnosed with Cystic Fibrosis, and one in 25 parents unknowingly carry the gene. It's the most common life-threatening genetic disease affecting Australian children and there is no cure. But thanks to the genomics revolution, we are now able to discover new breakthrough treatments for each person with Cystic Fibrosis.
Since its inception in 2010 The Diamond Event has raised more than $2.6 million for the Hospital – making a real difference to the lives of sick children.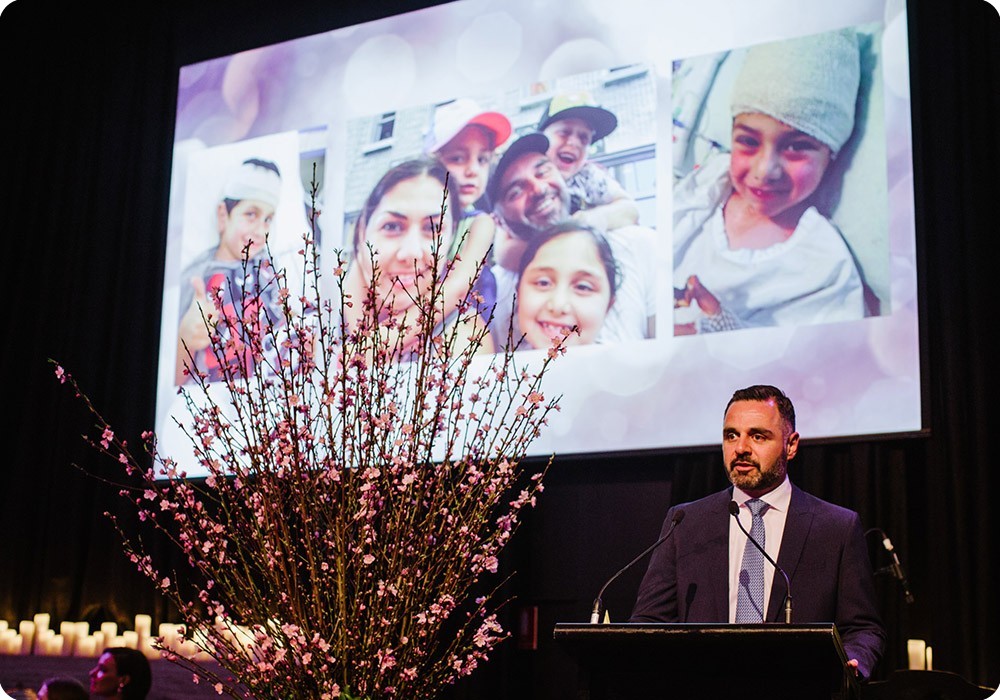 How you can help
Raffles: During The Diamond Event you had the opportunity to win a range of prizes. View the raffle prizes
Live Auction: The auctioneer accepted your live bids on a number of priceless experiences. View the auction prizes
Silent Auction: You browsed and bid on our silent auction items including a Hawaiian escape, Penfolds Grange, and a corporate box at the Sydney Swans. View the silent auction items
Live Pledges & Naming Recognition: Create your legacy at The Diamond Event. The auctioneer accepted your tax-deductible pledge to support the Australasian Centre for Personalised Cystic Fibrosis Medicine in its new home within The Bright Alliance.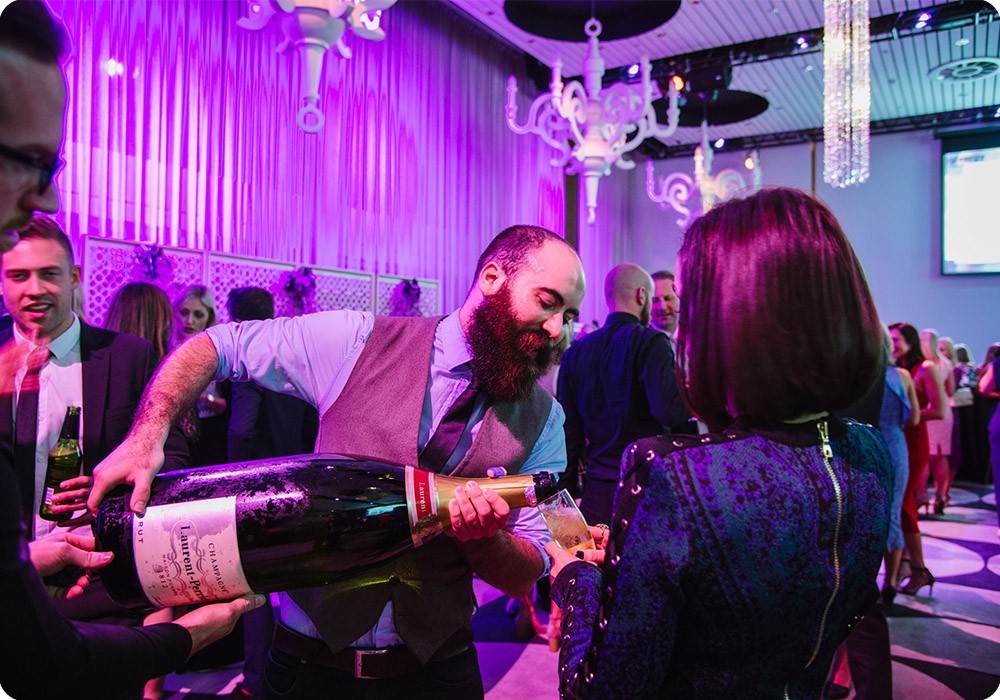 2017 Event Committee
Samantha Luciano, Chair
Sally Bettman
Deborah Coakley
Sally Donnelley
Vanessa Douglas
Melissa Marshall
Charlie Tynan
2017 Event Ambassadors
Natarsha Belling
Penny O'Meara
Mandy Steinberg
Contact
Kate Holloway
Events Manager
Sydney Children's Hospital Foundation
Phone: +61 2 9382 0995
Email: kate.holloway@schf.org.au
Address: 19 Eurimbla Avenue, Randwick NSW 2031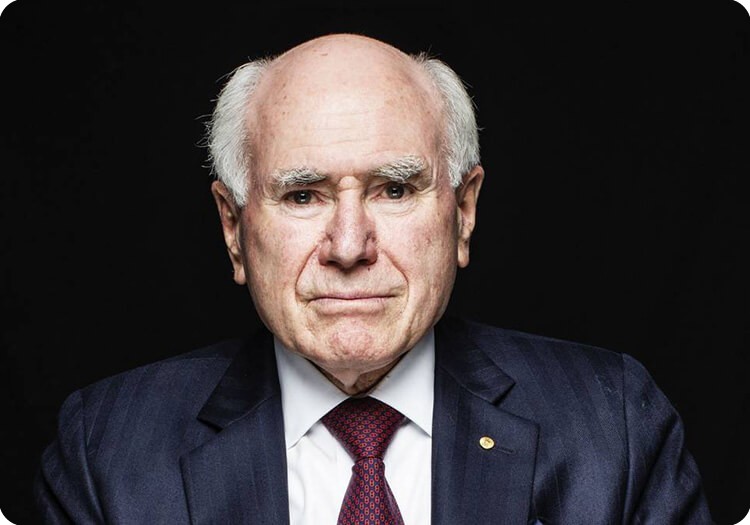 Live Auction 1 - Lunch with Mr John Howard OM, AC
Dine with Australia's second longest serving Prime Minister, Mr John Howard. This unique opportunity makes for an impactful client event, staff or board function... or simply an extraordinary affair for friends and family
Value: Priceless
Terms & conditions: For a lunchtime event subject to Mr Howard's availability and approval on the function style and venue. Prize to be taken in the Sydney metro area by August 2018.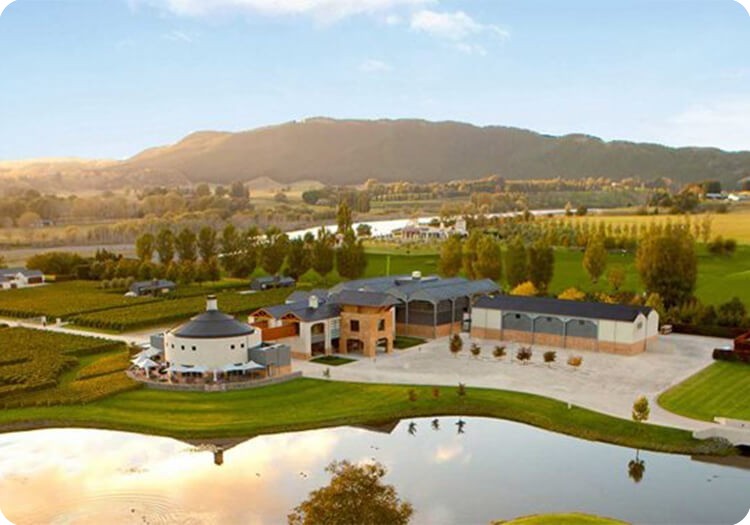 Live Auction 2 - Craggy Range's Luxurious Lodge Escape
Indulge in the ultimate food and wine escape at Craggy Range's luxurious lodge. The Lodge at Craggy Range features four stylishly appointed king bedrooms, each with ensuite, spacious open-plan living and chef's kitchen. The formal living area offers views to Te Mata Peak with dining and sitting areas by an impressive open fire-place. The lodge, set in lush green surroundings, sits high above the Tuki Tuki Valley with generous views from each of the bedrooms.
The package includes a private tour and Prestige Collection tasting with their Chief Winemaker along with a bespoke four course dinner designed and prepared by the Head Chef and perfectly matched with award winning Craggy Range wine. This exclusive dining experience can be enjoyed in either the Lodge or the underground Quarry cellar.
Valued at $10,000
Terms & conditions: Maximum of 4 couple. To be used within 12 months of auction date. Dates subject to Lodge availability. If Chief Winemaker is unavailable for tour and tasting, guests will be hosted by our Sommelier.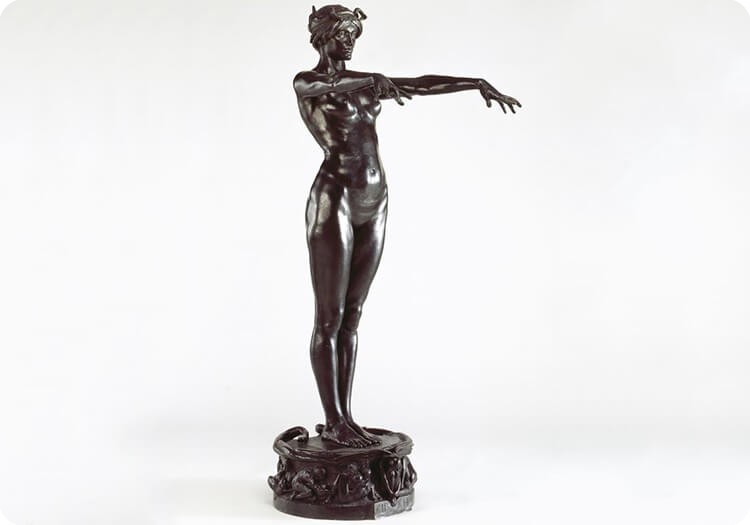 Live Auction 3 - Circe, 1893 (Cast 1997-98) by Bertram Mackennal
Generously donated by Menzies Gallery. Artwork available for viewing from August 1st at Menzies Gallery 12 Todman Avenue, Kensington.
Born in Melbourne in 1863, Bertram Mackennal was the most famous Australian sculptor of his day, becoming the first non-British artist to be admitted to London's prestigious Royal Academy and the first Australian artist to receive a knighthood. Like his French counterpart, Auguste Rodin (1840-1917), Mackennal operated at the juncture of classicism and modernism, combining allegorical subject matter with a deeply sensual approach to the female form.
First cast in 1893, Circe depicts a sorceress of Greek mythology, feared for her ability to transform enemies into wild beasts. Circe assumes a commanding frontal pose, her arms outstretched as if to cast a spell on some unwitting onlooker. As a striking embodiment of the femme fatale ('fatal woman'), Circe remains one of Mackennal's most celebrated works.
This resin version of Circe was cast in a limited edition of 100 by the Art Gallery of New South Wales to mark a major retrospective exhibition of Bertram Mackennal in 2007. Works from this edition have been known to fetch as much as $26,000 at auction.
Edgar Bertram Mackennal Australia, Britain, 1863-1931
Handcast bonded bronze powder and polymer resin edition: 30/100
57 cm height
Valued at $10,000
Terms & conditions: Delivery within Sydney metro area included.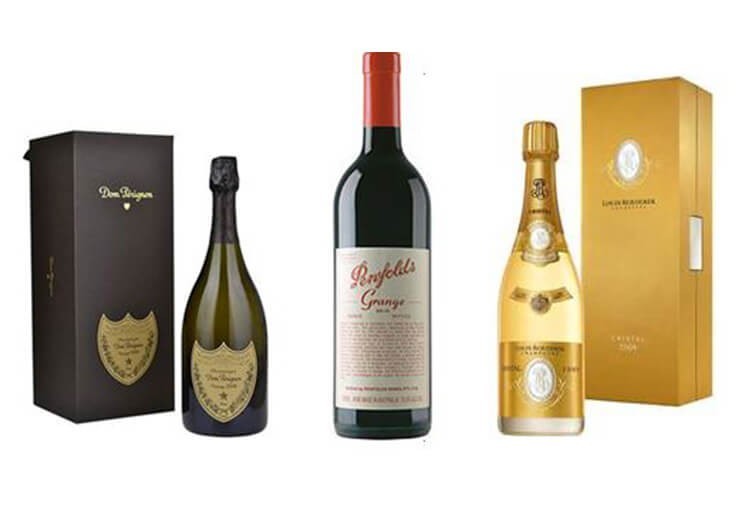 Live Auction 4 - The CEO Cellar
Many of Australia's most generous and notable leaders have dusted off their favourite drops from deep within their cellars and clubbed together to bring you the 2017 CEO Wine Cellar.
This private and prestigious collection includes more than 50 bottles. Wine lovers will recognize great Aussie labels like Penfolds Grange, Yarra Yering, Cullen's Diana Madeline 2010 and Glaetzer Dixon's La Judith Pinot Noir 2013. French and European labels round out the collection, along with some one-of-a-kind finds.
Value: Priceless
Terms & conditions: Delivery within Sydney metro area included.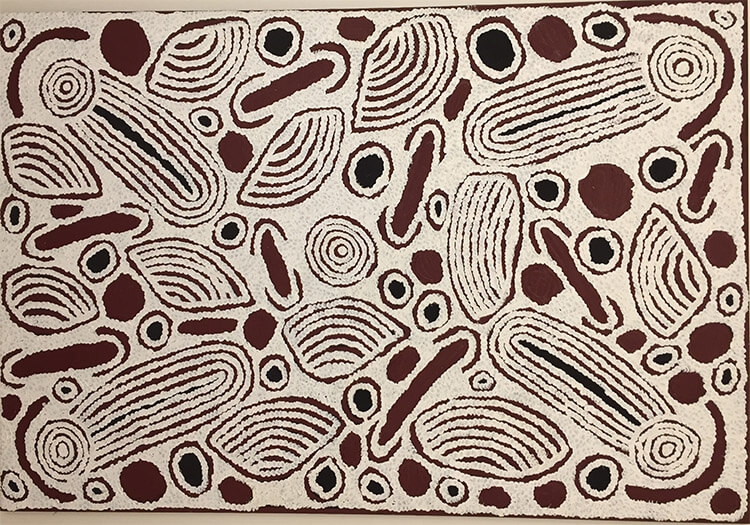 Live Auction 5 - Women's Ceremony by Ningura Napurrula
Generously donated by Menzies Gallery. Artwork available for viewing from August 1st at Menzies Gallery 12 Todman Avenue, Kensington.
The central themes of Ningura Napurrula's paintings are the Women's Ceremonies associated with sacred Rockhole country. The icons depicted throughout this painting represent high rocky outcrops, rockholes, waterholes, travelling signs and women collecting bush raisin at an unspecified sacred site.
In mythological times Ninguras ancestors passed through these sites during their travels towards permanent water sites South of Mt Leibig. These travels and rituals are repeated to this day in ceremony, song, dance, and the collection of associated bush tucker.
Ningura Napurrula Gibson (c1938-2013)
Synthetic polymer paint on linen
180 x 120cm
View the artworks condition report.
Valued at $40,000
Terms & conditions: Delivery within Sydney metro area included.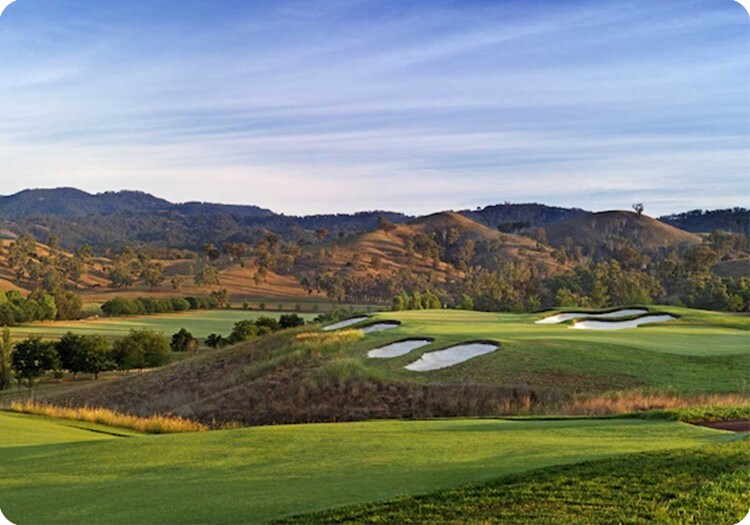 Live Auction 6 - Golf at Ellerston in Scone, NSW
A full day of golf (18 holes) on the beautiful Ellerston Golf Course, Scone. This wonderful opportunity is not available to the general public and simply cannot be valued. The voucher is for 8 players. Golf buggies, morning tea and lunch are provided.
Value: Priceless
Terms & conditions: The offer is valid for 1 year from date of auction and is not transferable.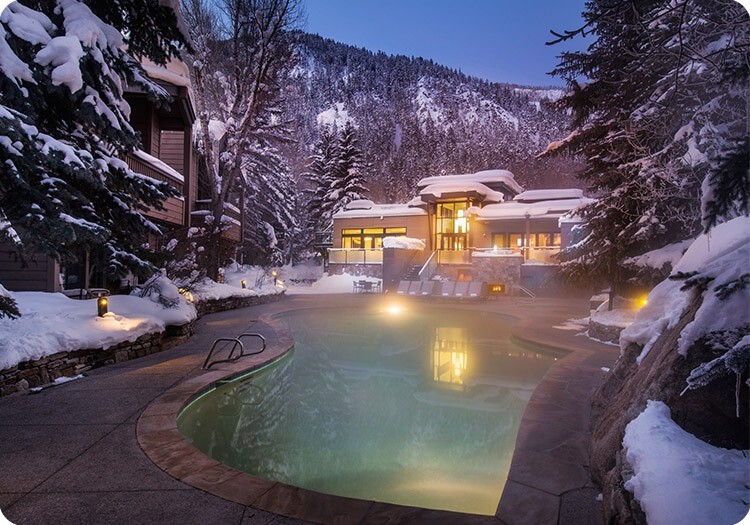 Live Auction 7 - A week at The Gant Aspen
With thanks to our friends at Travelplan, you could win an amazing ski holiday at The Gant, Aspen.
The Gant offers all the comforts of home combined with Aspen, après ski luxury. Located just three blocks from the Silver Queen Gondola, downtown shopping, world class dining, nightlife and cultural attractions, you'll be ideally placed to take full advantage of this stunning mountain town.
Your stay will include;
Seven nights at The Gant Aspen for a family of 4 in a 2 bedroom and 2 bathroom condominium.
A six day Aspen Snowmass Lift Pass for 2 adults
A six day Aspen Snowmass Lift Pass for 2 child/youth
Transfers to/from Aspen Airport to The Gant Aspen
Valued at $9,000
Terms & conditions: Valid for the 2017/18 ski season. Blackout dates include Dec 22-31, 2017, Jan 25-28 & Feb 9-18, 2018. Other blackout periods may apply. Subject to availability.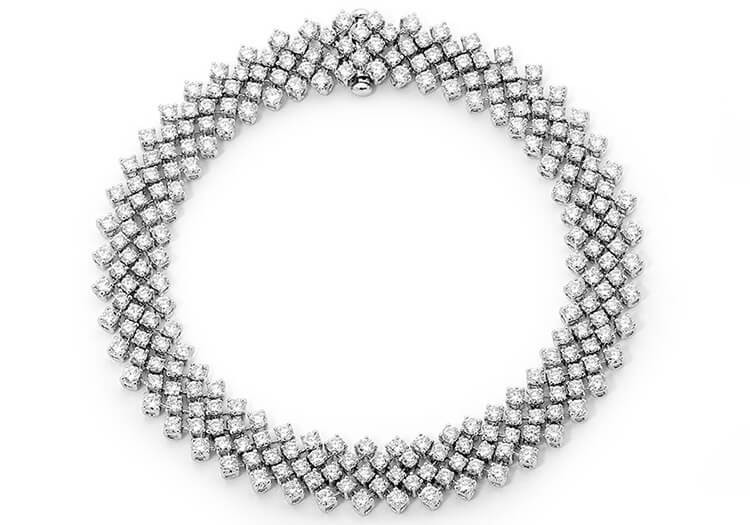 Raffle 1: The Bond Street Jewellers Raffle
The talented family from Bond Street Jewellers have generously come on board as our jewellery partner again in 2017. They have designed a superb five row diamond bracelet set in 18ct White Gold, featuring 290 round brilliant cut diamonds totalling to 6.75cts.
Certified value of $21,050.
Raffle 2: 10 night stay at any Small Luxury Hotel of the world
Enjoy a 10 night stay within our worldwide portfolio of boutique independent hotels. Small Luxury Hotels of the World is an exclusive brand comprising over 500 luxury, independent hotels offering an infinite variety of memorable experiences in more than 80 countries around the world.
Whether you are seeking a blissful spa retreat, the rustic charm of a country villa, a secluded beachside resort, the refined splendour of an old English country house or a sanctuary hidden amid the vibrant atmosphere of a bustling city centre, with SLH you will encounter only the very best. The only difficulty you will face is deciding which of these exquisite hotels to choose. Find inspiration for your next luxury getaway at slh.com.
Value: Priceless
Terms & conditions: View here.