14 March – 6 June 2019
The first rotation of exhibitions for 2019 will see five incredible displays fill the corridors of Sydney Children's Hospital, Randwick, from 14 March until June 2019 including a very special exhibition from resident photographer, Jimmy Pozarik.


Renowned photojournalist and Sydney Children's Hospitals Foundation resident photographer, Jimmy Pozarik, has collaborated with the Art Program to produce the exhibition "Then and Now". Pozarik has revisited 25 patients who featured in past exhibitions to capture the unique moments that reflect their Hospital journey. Each set of photos tells a different story through the eye of the lens, then and now.
Images: Emilia - Then (2012), Now (2018) Jimmy Pozarik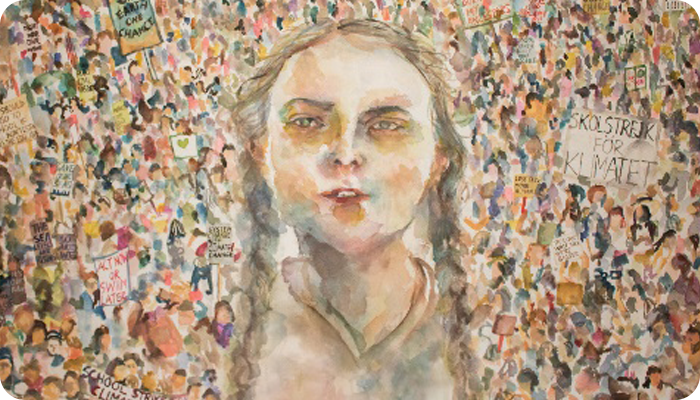 Heroes
"Heroes" by Natalie Tso presents a series of watercolour portraits which celebrate the achievements of women and female-identifying bodies, particularly those who have surpassed major difficulties and gender-based discrimination. Tso's character filled portraits represent a variety of women including Australians and non-Australians, women of colour and women from the LGBTQI+ community and endeavours to challenge the depiction of women in public space by illuminating her subject's stories to ignite inspiration in our patients.
Image: Greta Thunberg (2018) Natalie Tso
Well, I wasn't expecting that!
Karen Bloomfield exhibits at the Hospital for the first time with a collection works featuring Australian animals in a humorous way in "Well, I wasn't expecting that!". A dedicated wildlife artist, Bloomfield focuses on the personalities of her subject through their eyes. In this way, the viewer experiences a connection with the subject.
Image: Gavin of the Gang Gang Gang (2018) Karen Bloomfield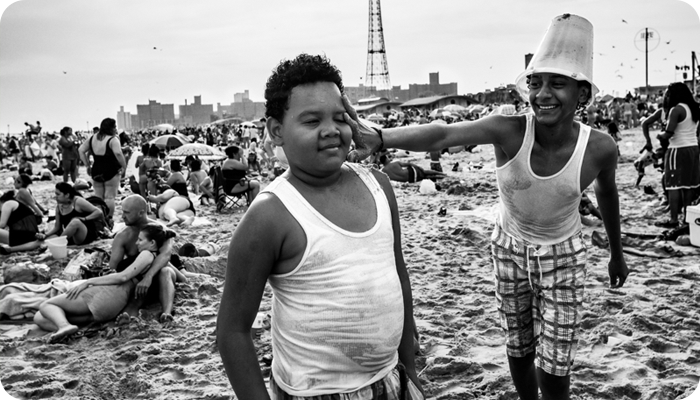 Growing Up
Passionate about taking candid photographs of people in her surroundings, Lauren Welles' exhibition "Growing Up" explores children living and playing in New York City. Delivered in partnership with Head On Photo Festival, the series captures the fleeting moments of innocence, exploration and intrigue that exist in the space between the comfort of a parent's protection and the longing to discover the world for oneself. This exhibition has been delivered in partnership with Head On Photo Festival.
Image: Untitled (2015) Lauren Welles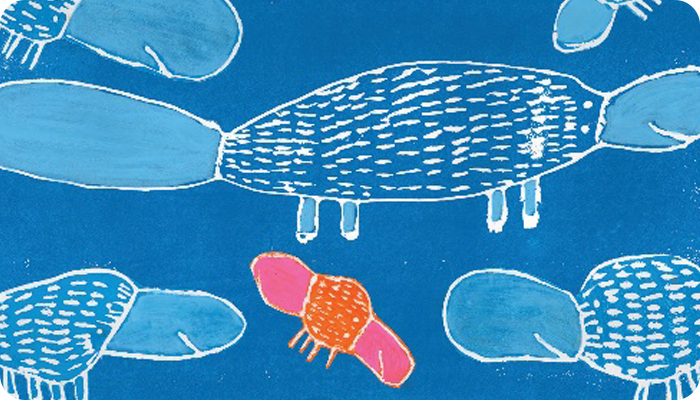 Operation Art
Level 2 will see the return of the Operation Art Touring Exhibition. An initiative of The Children's Hospital at Westmead in association with the New South Wales Department of Education, the exhibition encourages students to create artworks for children in hospital. Operation Art focuses on creating a positive environment to aid the healing and recovery process of young patients.
Image: One Of These Things Is Not Like The Other (2018) Hope Job
About the Art Program
The Art Program uses the visual arts in all forms to transform Sydney Children's Hospital, Randwick into a place of wonder and respite, creating dialogues between artists and patients. Through the Collection and Exhibition Program, the Art Program also provides opportunities for emerging artists to showcase their talents.
Many of the artworks on display are available to purchase, with a portion of each sale going to support the Foundation. For more information about purchasing artworks please contact the Art Program by phone 02 9382 1188 or email info@schf.org.au.