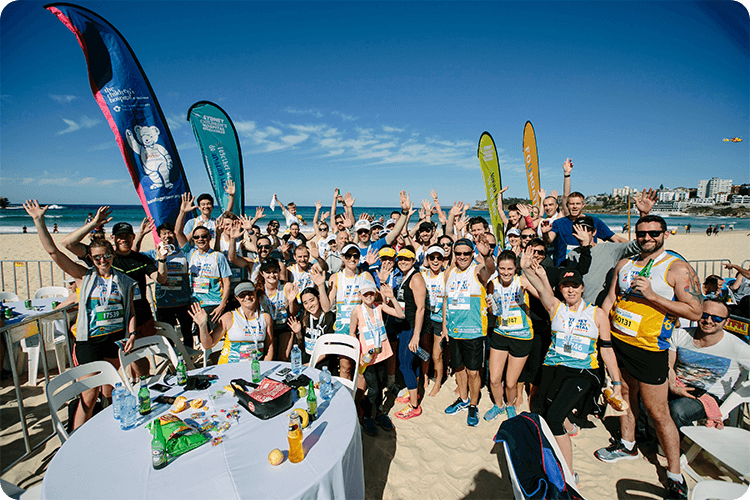 Why Join Team Kids?
On Sunday, 11 August, you can take part as your favourite superhero, jog with your workmates or stroll with your family – anything goes with City2Surf!
What Team Kids runners receive:
When you raise $250 you will receive a FREE Team Kids running singlet and access to our exclusive after party on Bondi Beach (including free food, drinks and fun).Not only is City2Surf a fabulous fun run and a chance to enjoy all Sydney has to offer, but you'll be raising vital funds to help over 70,000 sick children treated at the Hospital each year.
If you have any queries please complete the form below or contact Skye at Sydney Children's Hospitals Foundation
Call 0410 344 236 or email skye.chalmers@schf.org.au.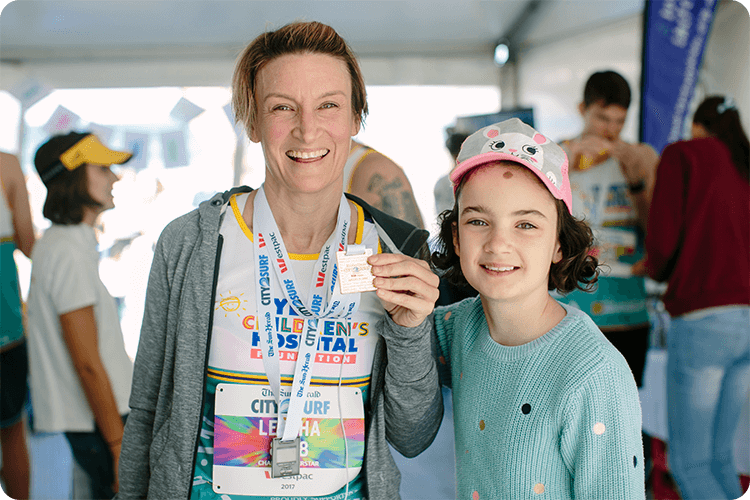 Want to be a Charity Superstar runner?
Charity Superstar registrations are open now and lucky superstar runners will have no registration fee to pay.
Simply tell us about your motivations for getting involved and your fundraising ideas and you could join Team Kids as a Superstar runner. We ask each of our Superstar runners to aim to raise $1,000 which will help us to ensure every child who needs our Hospital receives the best possible care.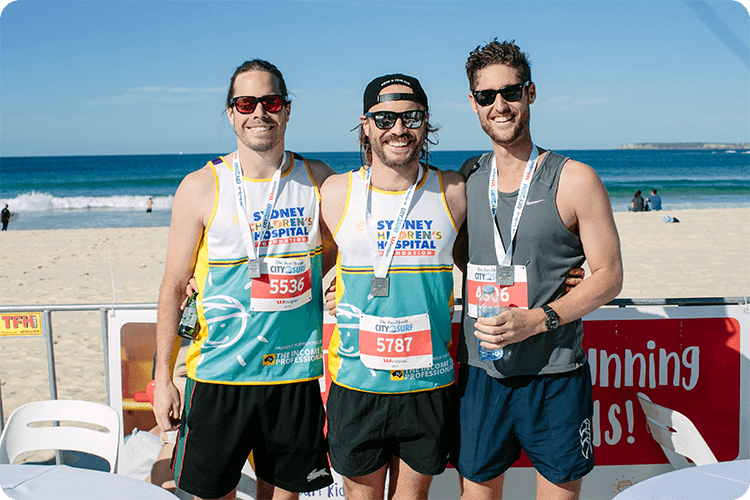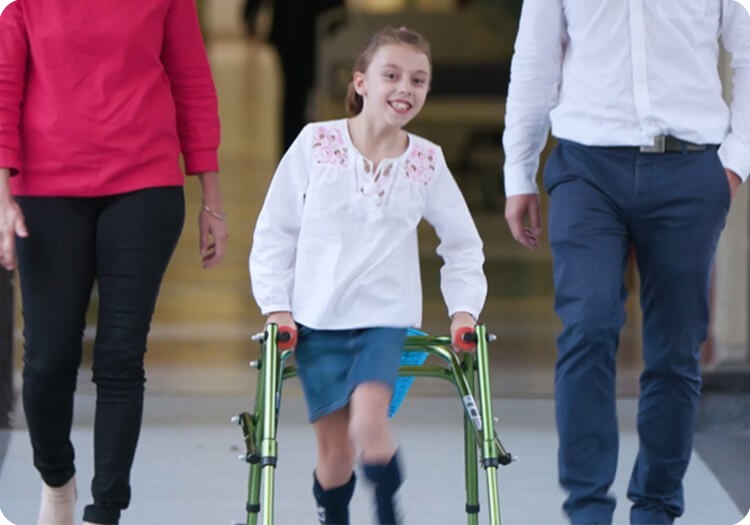 Runners achieve amazing things
When you sign up to run for Sydney Children's Hospital Foundation you sign up to make a real difference to the thousands of sick and injured children who need our hospital each year. That's patients like Coco, who thanks to the generous support of fundraisers like you, took her first steps at five years old.
Accomplishing simple tasks like walking, putting shoes on or going down stairs can be difficult for eight-year-old Coco who suffers from Cerebral Palsy, but through regular therapy and the assistance of Sydney Children's Hospital she has made incredible progress. She simply doesn't give up, she never has.
Patients like Coco show incredible bravery, resilience and courage every day. With the 2017 City2Surf around the corner, you can sign up to join #TeamKids to make your run count.