We've raised over $115,000 for sick kids! #TeamKids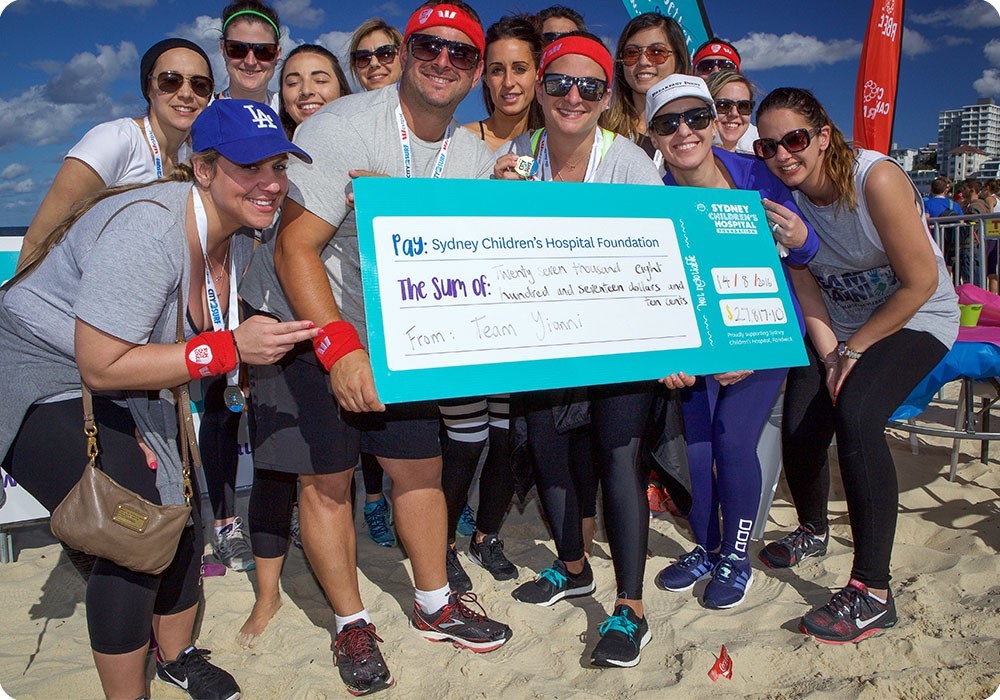 Sydney's City2Surf is NSW's largest fun run with joggers from across the state coming together for a great day in the sun and to raise money for charity. In 2016 we had our biggest year yet with over 300 dedicated runners joining forces to tackle "Heart Break Hill" and raise much needed funds for Sydney Children's Hospital, Randwick.
This year we raised over $115,000 to brighten the lives of sick and injured children.
If you need any help or have questions please complete the form below or contact Sophie at Sydney Children's Hospital Foundation - call +61 2 9382 1069 or email sophie.menner@schf.org.au.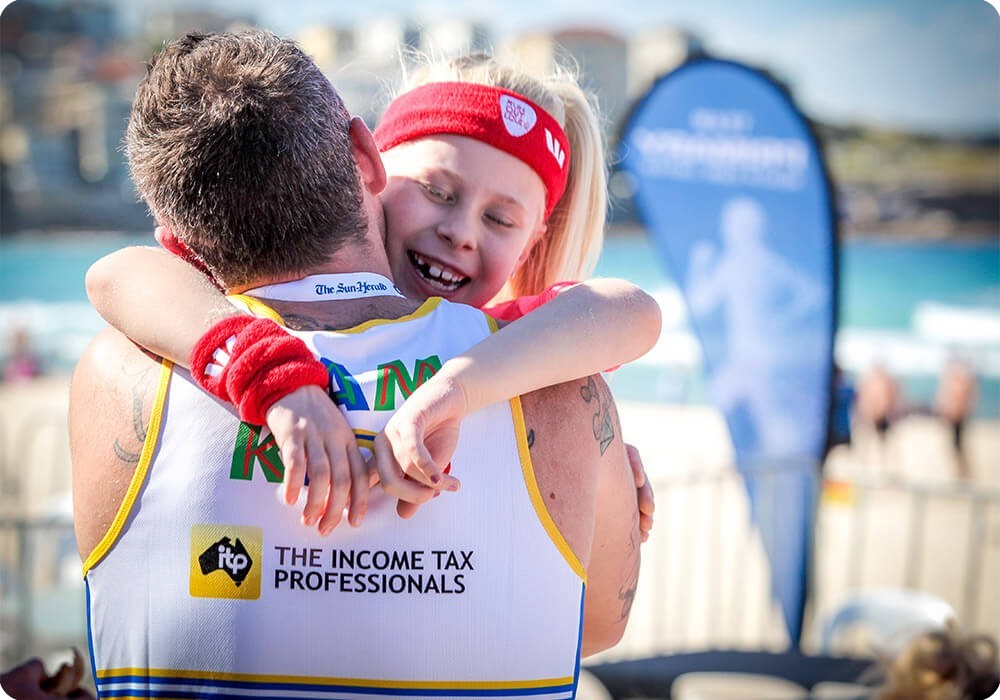 Why join Team Kids?
By joining Team Kids you not only get to run knowing you are making a huge difference in the lives of sick kids, but there are a few other perks as well.

Team Kids runners receive:
An invite to join us at our exclusive marquee on Bondi Beach to celebrate a successful run

Group training sessions with our Team Kids personal trainer to help you get race ready

A Team Kids running jersey after you raise your first $50

A post-race update to let you know our final fundraising total and how it is being used to help the young patients at our Hospital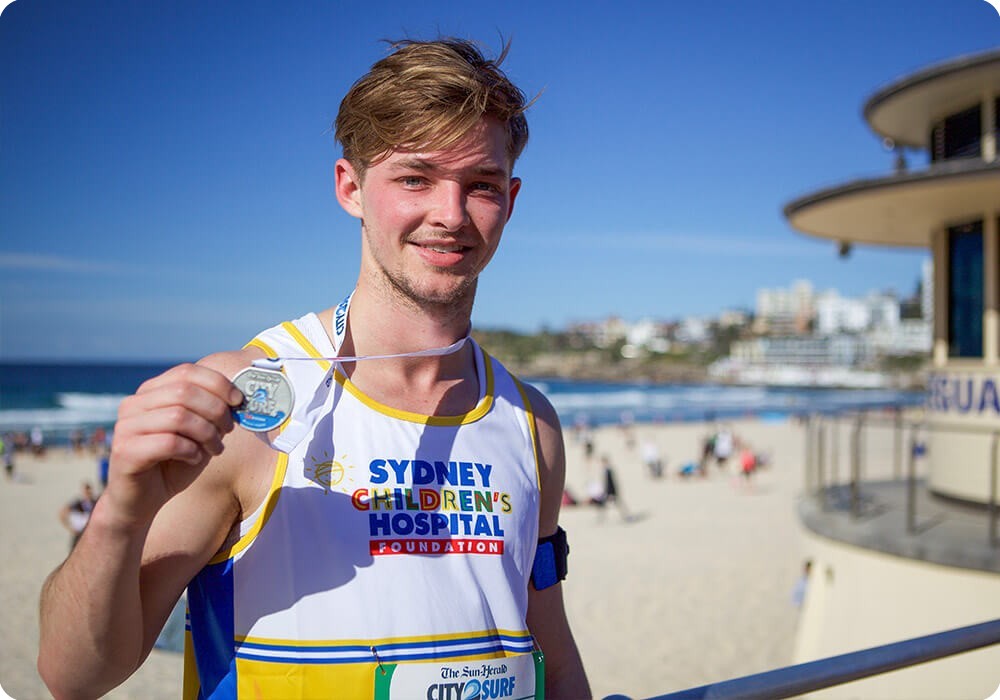 Want to be a Charity Superstar runner?
If you would like to experience City2Surf as a VIP Superstar runner and can raise $1,000, then a Superstar entry is for you! As a 'Charity Superstar', you will be leading the fight to change the lives of our young patients and have the chance to see the impact of your support first-hand by visiting the Hospital before the race.

Start the race in the special Superstar start wave with free entry, a personalised running bib and a special edition finisher's medal.
If you are interested in this opportunity please select 'Sydney Childrens Hospital Foundation' when you are completing the online application form or contact Sophie at the Foundation - call +61 2 9382 1069 or email sophie.menner@schf.org.au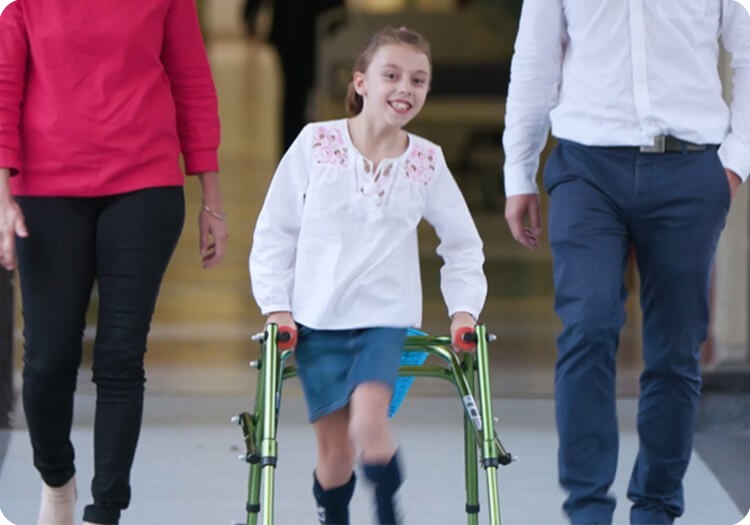 Runners achieve amazing things
When you sign up to run for Sydney Children's Hospital Foundation you sign up to make a real difference to the thousands of sick and injured children who need our hospital each year. That's patients like Coco, who thanks to the generous support of fundraisers like you, took her first steps at five years old.
Accomplishing simple tasks like walking, putting shoes on or going down stairs can be difficult for eight-year-old Coco who suffers from Cerebral Palsy, but through regular therapy and the assistance of Sydney Children's Hospital she has made incredible progress. She simply doesn't give up, she never has.
Patients like Coco show incredible bravery, resilience and courage every day. With the 2017 City2Surf around the corner, you can sign up to join #TeamKids to make your run count.