Today you have a unique opportunity to invest in ground-breaking healthcare
We need your help to care for Charlie and other patients like him by bringing together vital services in The Bright Alliance building.
With a gift to The Bright Alliance, you are supporting:
The Centre for Adolescent and Young Adult Health (Level 7)
The Centre for Child Health Research and Innovation (Level 8)
The Centre for Clinical Genetics (Level 9)
Donate below to help make ground-breaking healthcare 'the new normal' for sick and injured children.
For alternative payment options, please call us on +61 2 9382 1188 and ask for Amanda.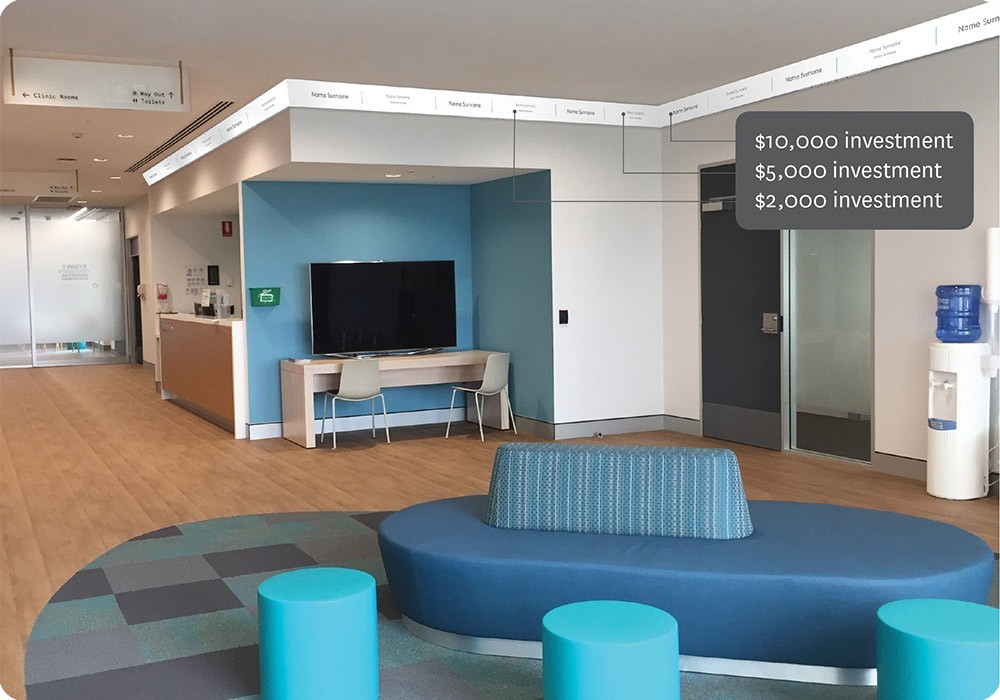 Choose your legacy
To acknowledge your gift, we would like to offer you the opportunity to display your name in our donor recognition space (pictured left) within The Bright Alliance for $10,000, $5,000 or a $2,000 investment.
Will you consider a naming rights opportunity so that one day we can offer cures for chronic and rare diseases that currently have a life-long impact on children and their families?

If you would like to invest please complete your details below or contact us on +61 2 9382 1188 or info@schf.org.au. Once the donation has been made one of our Philanthropy team members will be in contact to organise the name display.